Another rainy day here, and the girls were starting to go through a bit of "messy art withdrawl". We made flower prints using empty soda bottles! In our case, they were empty seltzer water bottles, but you get the idea.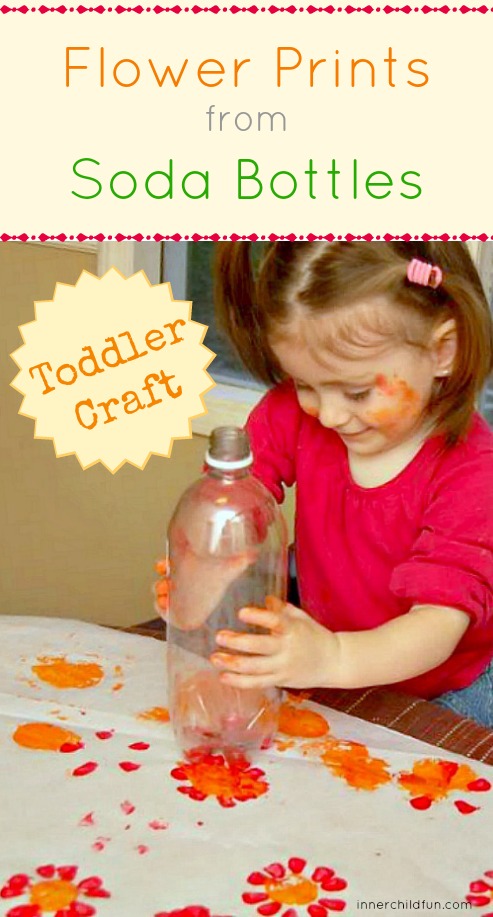 Clara really got into the painting today! She could hardly contain her excitement!
To make your own flower prints, roll out some freezer paper. Dip the bottom of an empty soda bottle into some paint, then stamp on the paper. Rotate the bottle around to make even more petals!
Dip the bottle cap into some paint and it makes a great stamp for the centers of the flowers! The girls took turns stamping with the cap and the bottle. So much fun!
They look so bright and cheerful!
Bonus points for drinking imaginary water from your empty bottle!
EXTRA bonus points if your face is smeared in paint!
For more crafts with recycled materials, check out: