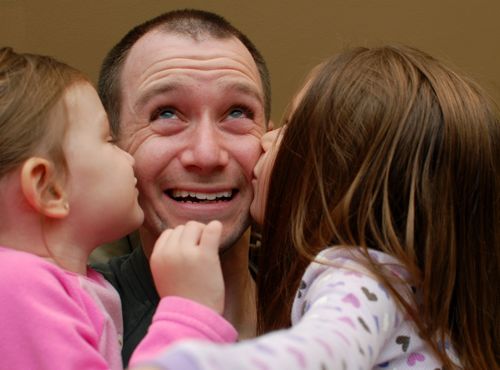 We are celebrating my husband's birthday this weekend!! I knew it was coming up soon because a THREE pound package of bacon arrived at the house!! (Thanks, Aunt Julia!) I thought it would be fun to highlight some of Mark's silly comments — here are a few of my favorites…..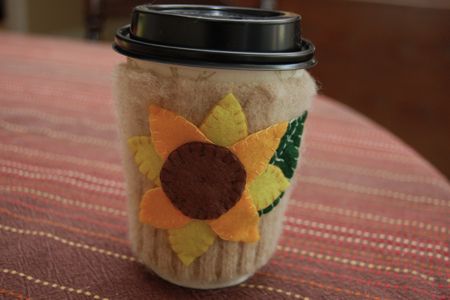 5. Coffee Cozy — In response to this post where we made reusable coffee cozies from a thrifted wool sweater.
Dear Valerie,

Aaaaaah! What did you do to my sweater?!

Love,
Mark
---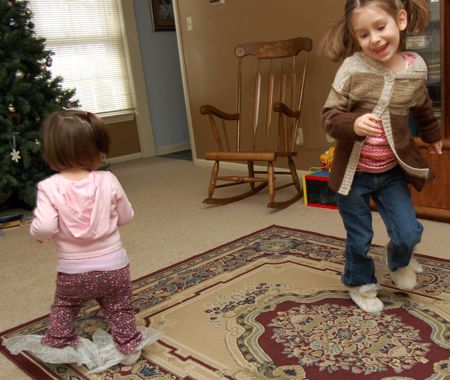 4. Indoor Ice Skating — A fun (but very slippery, be careful) activity involving the kids wearing booties made from wax paper and skating on the carpet. Mark's comment…?
Dear Valerie,

You are supposed to wax the kitchen floor, not the living room carpet.

Love,
Mark
---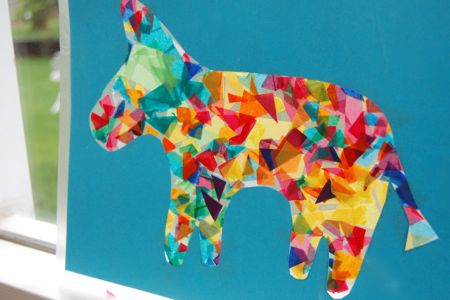 3. Pinata Suncatchers — Originally posted here just before Cinco de Mayo, the girls had fun making suncatchers in the shape of pinatas. Mark was a bit surprised….
Dear Valerie,

Imagine my surprise when you told me that you made sun catchers in the shape of an ass! Now, I see that you made donkeys.

Love,
Mark
---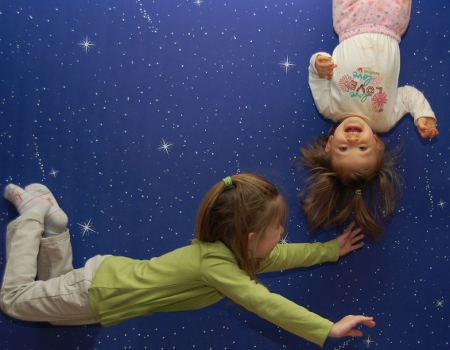 2. Anti-Gravity Chamber — This post was done after having several days of rain, and the girls were starting to suffer from cabin fever. One reader asked us to spill the beans on how we did it, and Mark gave a very in-depth answer!
It's quite simple really. You just have to make sure that the flux capacitor is perpendicular to the North/South poles. Not magnetic north, but true north. This is important. Then you fire up the shiva furnace and let the kids in. If you see any temporal warping, make sure to power it off quickly before your kids merge into one. It's frugal AND fun! –Mark
---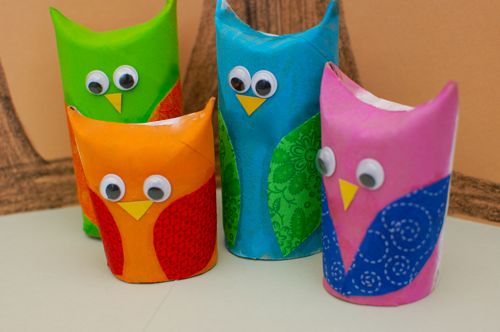 1. Owl Family — And perhaps my favorite comment was in regards to this cute owl family play set made from toilet paper rolls, which was the #1 post of 2010!
Dear Valerie,

This doesn't surprise me at all. Who doesn't like a nice set of hooters?

Love,
Mark
---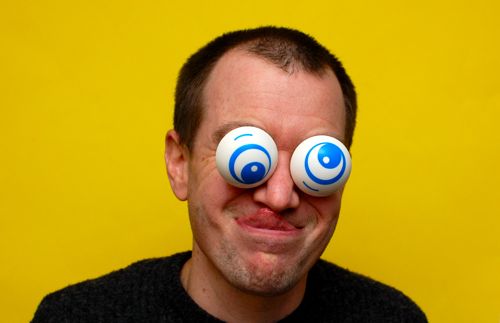 Wishing you and your family a wonderful weekend, and a very Happy Birthday to my awesome husband!!!