We're counting down the top 10 posts of 2010! Doll houses of all shapes and sizes were very popular in our household. Here's a look at some of the ones we've made this year, most were made from recyclables. Coming in at number 9….. doll house posts!! Psst! They're not just for girls!!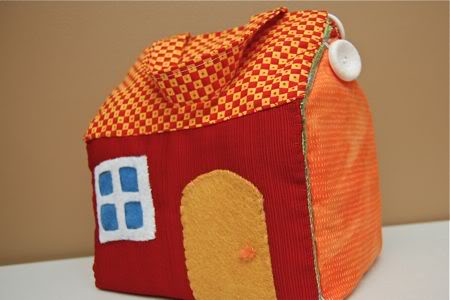 With the help of a great free pattern from UK Lass in the US, I recycled a tablecloth to make this fun doll house. One year later, it is holding up very well, and the girls still enjoy lots of imaginative play with this! They can be made into virtually any structure, and I love the idea of turning one of these into a barn!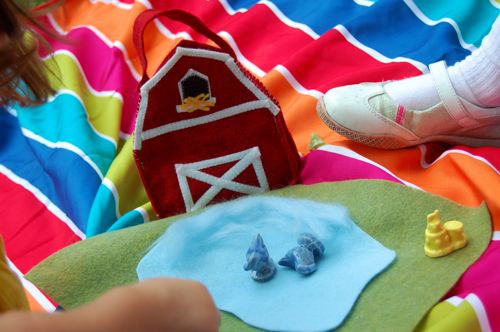 Speaking of barns… we were inspired by our collection of Red Rose Tea figurines to design this CUTE take along farm toy!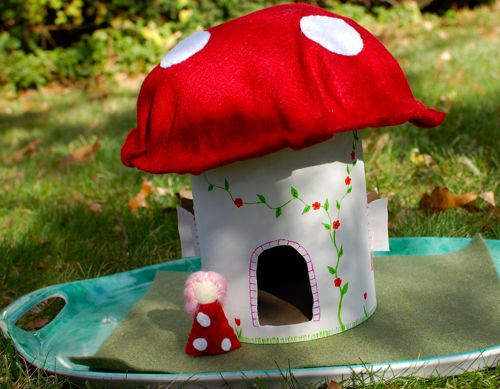 Not into sewing? This adorable mushroom house was made from an empty oatmeal canister with a paper plate on top! I stuffed the top of the mushroom with some old newspaper. It's been a big hit around here!!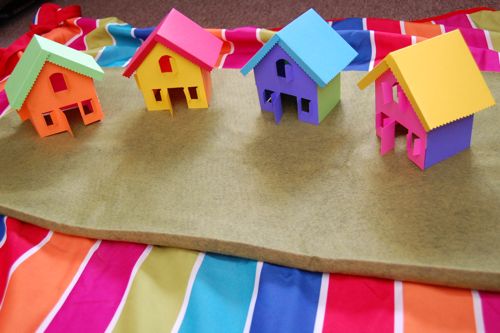 We also built houses out of colorful paper held together with pieces of velcro, so the girls could build their village over and over again. There's a free printable template so you can make your own too!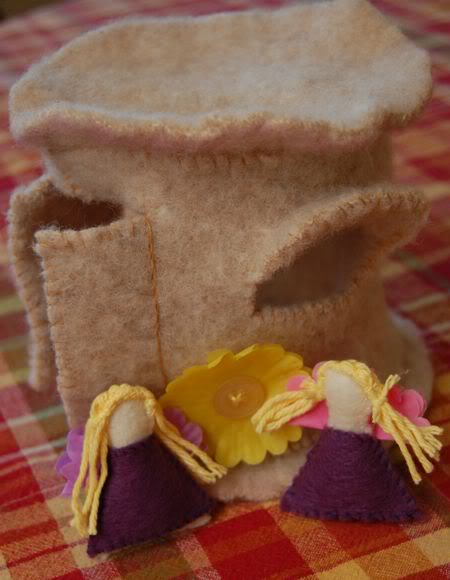 Lastly, this felt fairy house is an easy beginner's sewing project, and was made from a recycled wool sweater.  There's a free tutorial to help you make your own! They are perfect for taking on flights or long car rides!
Wishing you and your family a very Merry Christmas!!!