Every morning, when I check my email or comments on this blog, I'm greeted with something that looks a bit like this…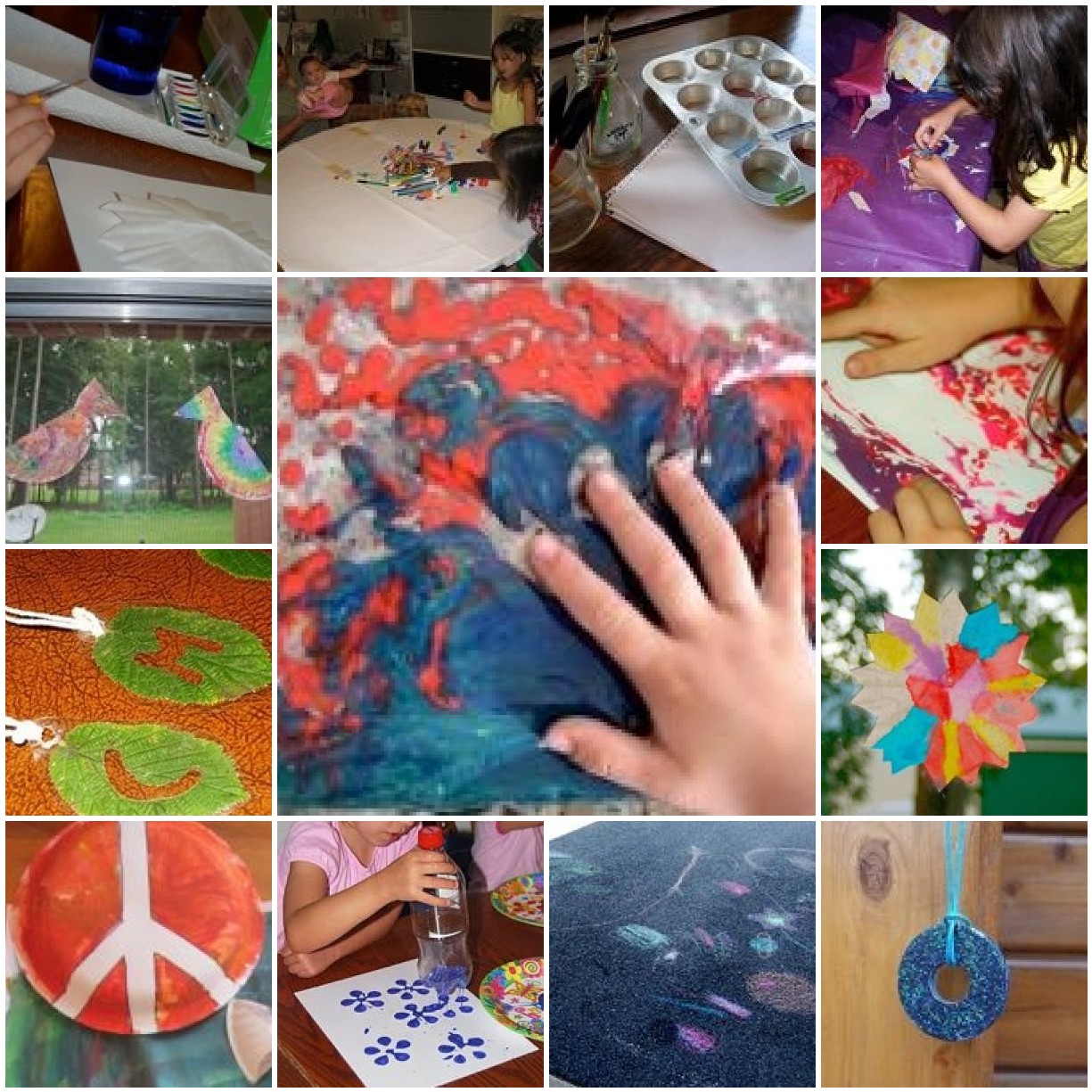 …..a list of some of the other wonderful projects from around the world that our blog has helped to inspire! The intention of Frugal Family Fun Blog has always been to help parents spend more quality time with their kids, without spending a lot of money. Seeing these projects makes me feel incredibly happy!!!
This version of our glass sculpture project was done by Maia over at The Artful Parent. Isn't it beautiful??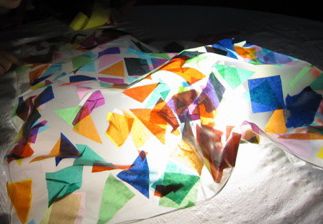 From South Africa, this version of our Farm Take Along Toy looks adorable, and I'm sure it will give Celiah Ann's son Andy hours of great pretend play fun!!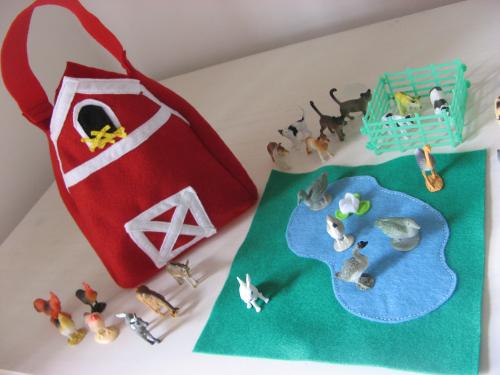 I absolutely love this version of our Photo Name Labels done by the King family over at 4 Crazy Kings because the entire family got in on the fun!! Yay!!!!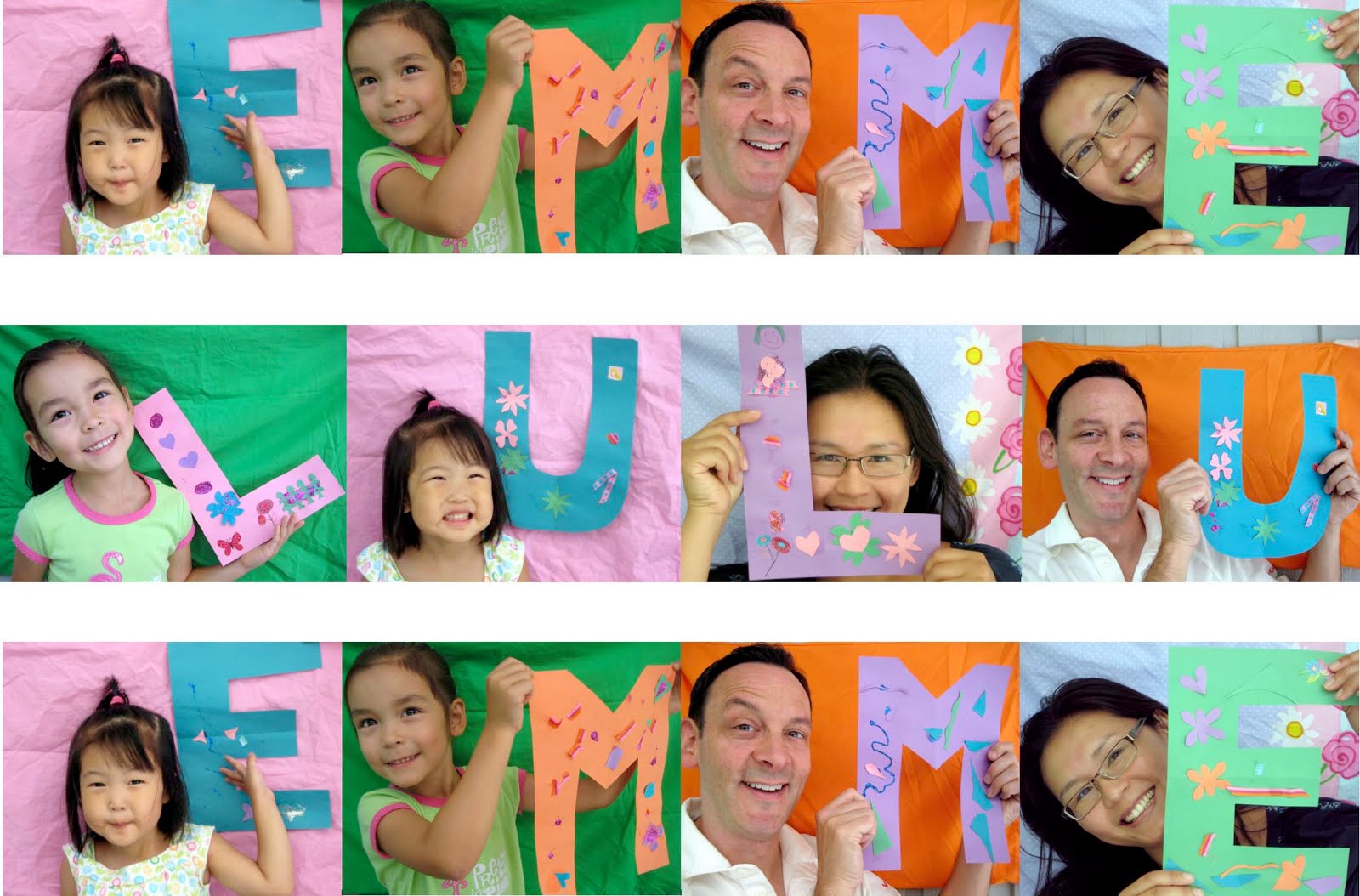 And finally, this email from Kathy at WeePlay in Virginia really made me smile from ear to ear!
Kathy writes:
Hello Valerie.  I'd like to add my thanks for your terrific site.  I own a "mommy and me" enrichment program in Northern VA and often repost your blogs on my facebook site for our families to see.

In addition to my own business, I also volunteer at our local community shelter by teaching my classes to the families there.  I find it so rewarding to teach the parents inexpensive, frugal activities that they can experience with their own children.  Tonight I used your idea and they all made the streamers with clear packing tape and colorful papers. I added in a roll of crepe paper streamers so everyone easily had a few streamers.  The children and parents waved the streamers like kites and even danced the "hokey pokey".  To see the looks on their delighted faces was priceless.  Several moms thanked me for again showing them something so inexpensive and yet so fun.

My personal goal is to enhance the connections between parents and children and to offer them some joy as a respite from their current – obviously stressful -situations.  Thank you for helping me accomplish this.
Thanks SO much for sharing your versions of our projects with us!!
Do you have an FFFB project you'd like to share with us? Feel free to link up in the comments or send me an email — valerie (at) frugalfamilyfunblog (dot) com