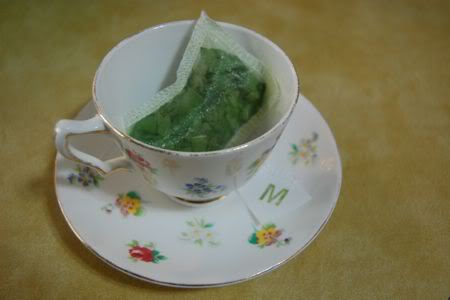 If you've been reading this blog for awhile, you probably know about my profound love for tea. (I've mentioned it here, here, and oh yes, here…)
Today, Emily and I made our own organic mint tea! It was so easy and lots of fun to make!
First, we gathered lots and lots of mint from the side yard of our house.