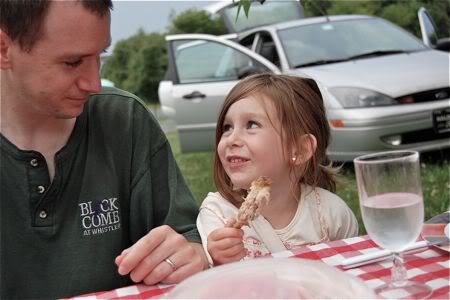 This is the memory I am trying to focus on today — an impromptu picnic dinner at the garden. We were enjoying our cold fried chicken, garden salad, cornbread, and slices of watermelon. It was a completely spur-of-the-moment decision, one made out of simply a lack of time to get both dinner and work at the garden done before dusk. We ate, and talked, and laughed, and I need to focus on those things now.
Because later, we found that our entire
beloved garden plot
, and our entire community's garden like much of the Northeast US is infected with
late blight
, a plant disease for which there is no known cure. While I tried to wrap my brain around the concept that we will lose virtually every plant in our garden, that tomatoes are about to become extremely expensive this growing season, that the hours and hours and
hours
all of us spent weeding, watering, planting….. just the
thought
of it has me feeling completely devastated.
So we are all focusing on being grateful for our healthy family, a happy home, and (for today) this simple, last-minute, picnic.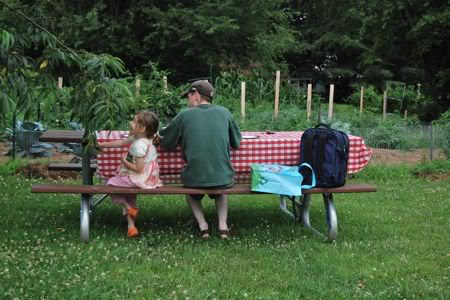 What memory did you choose to focus on today?