Here's a gratitude game for kids that is simple and fun to play! With the help of a printable template, you can easily download, print out the game, and you can play with two or more players. This is a great icebreaker activity to try with the kids on Thanksgiving or any time you are looking to cultivate more thankfulness into your life!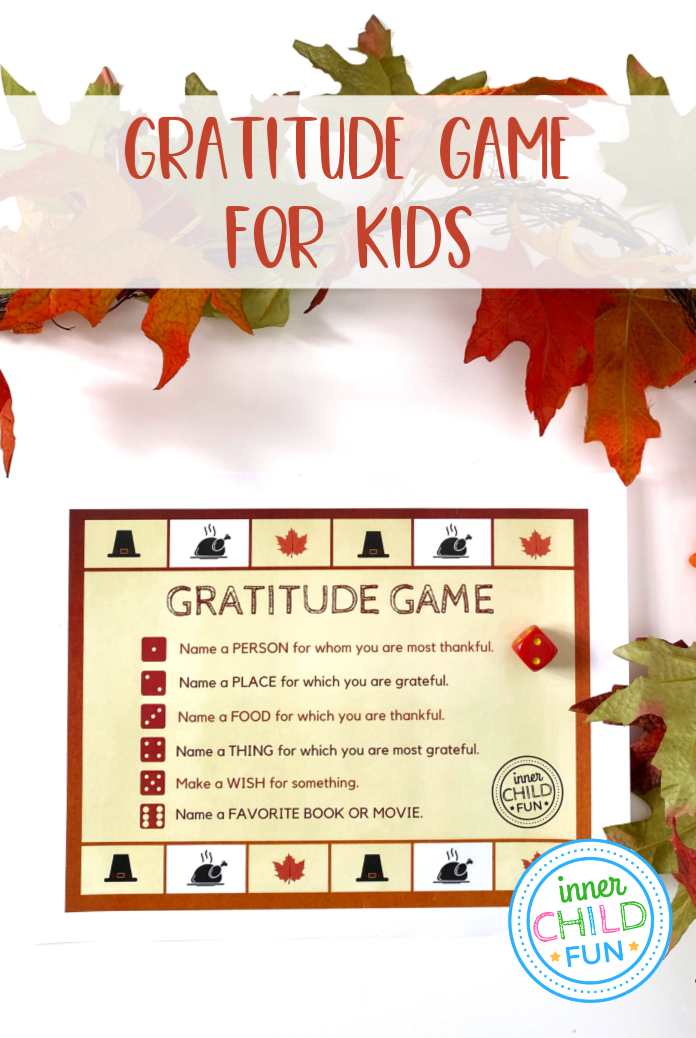 Disclosure: We are a participant in the Amazon Services LLC Associates Program, an affiliate advertising program designed to provide a means for us to earn fees by linking to Amazon.com and affiliated sites.
To play the gratitude game, you will need:
Printable Template – see below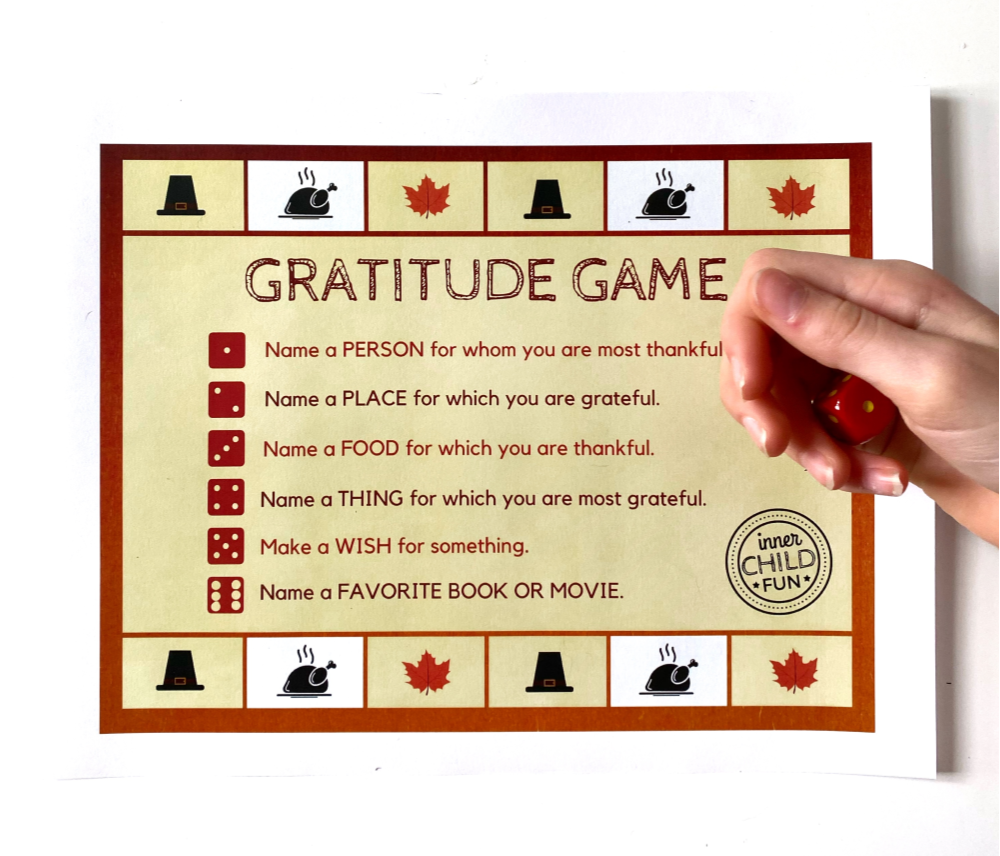 Get the Printable Gratitude Game Here
Click the button below you download your printable gratitude game template. Print it out and you are ready to play!
Play the Gratitude Game
To play the gratitude game for kids, players take turns rolling the die, then reading off the thing they are grateful for according to the chart on the printable. Simple and fun to play!
More Thanksgiving Crafts and Activities for Kids