These road trip snack ideas for kids are great for keeping hunger at bay while providing lots of healthy options! Most of these leave very little mess, making them ideal for long car trips. These road trip snack ideas would be a great addition to any outdoor picnic when you are on-the-go too!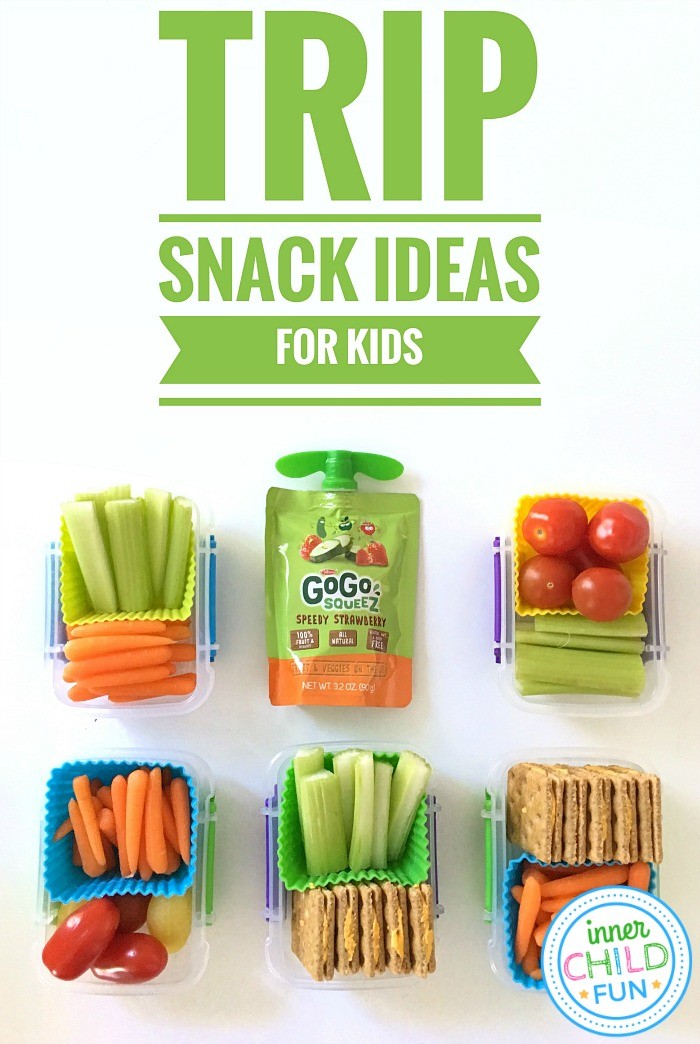 Here are 15 Road Trip Snack Ideas for Kids:
Granola Bars – our favorite ones are homemade using this recipe.
Baby Carrots
String Cheese
Grapes
Bananas
Yogurt Squeezers
Go-Go Squeeze Applesauce —  Exciting news!! Our friends at GoGo squeeZ recently sent us samples of their newest Fruit & VeggieZ flavor – Speedy Strawberry! My kids are loving this simple and delicious blend of apple, strawberry, and zucchini. Yummy!! We will be sure to pack plenty of GoGo squeeZ apple sauce with us on several road trips this Summer!
Crackers
Pretzels
Mini Muffins
Mini Croisants
Turkey Lunch Meat
Celery Sticks
Bell Pepper Slices
Beef or Turkey Jerky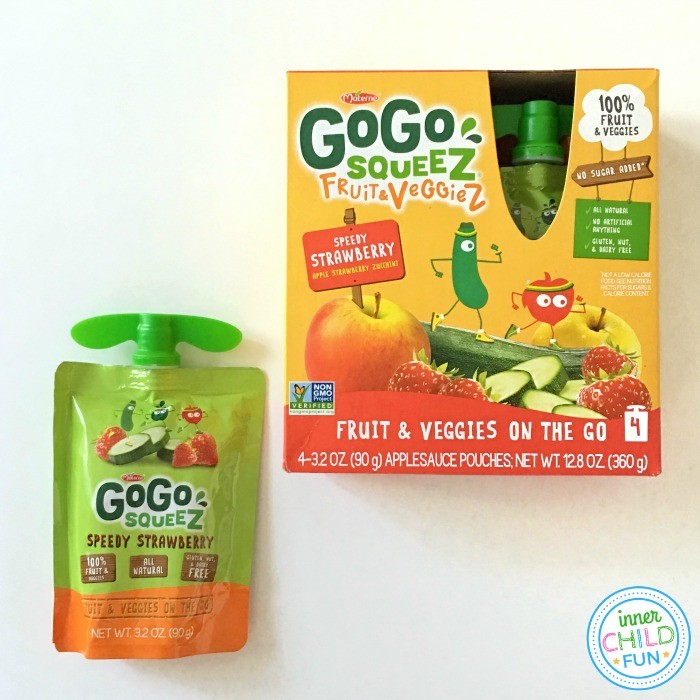 Do you have a favorite road trip snack that is not on this list? I would love to hear about it! Leave a comment and share your ideas with us!
More Road Trip Fun to Explore:
This is such a handy trick to know, especially for snacks like pretzels, dry cereal, or popcorn. These cups work well to keep snacks nice and tidy! You can easily make these cups up at the playground, or anytime you are out and about. Get full step-by-step instructions here.
Keeping the kids entertained during a long car trip is easy with these clever road trip games and activities! See the full list here.
Whether you do one or ten of these little extras for your next road trip you will surely make the trip go more smoothly.  It will be more fun.  And, who knows, you might even make some special memories in the car as you head to your destination! See the full list of ideas here.
With a little bit of careful planning, packing, and a couple of surprises, you can keep everyone fairly well occupied and keep the boredom at bay. See how we created our own travel bags, and what we packed in them here.