This duct tape wallet is quick and easy to make with just a few common household items! The wallets can be used for money, coupons, or receipts when you are on-the-go. The duct tape helps to make the wallets quite sturdy. You can find duct tape in a wide variety of beautiful patterns! This duct tape wallet is a fun craft for teens or tweens to make for themselves or as a gift!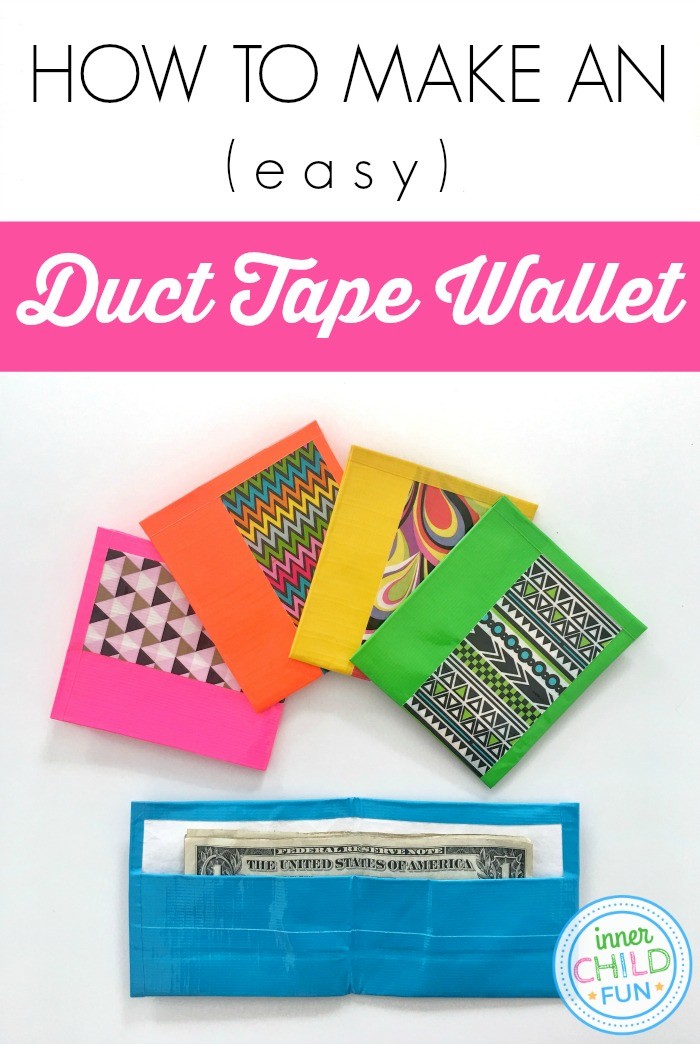 To make a duct tape wallet, you will need:
Disclosure: We are a participant in the Amazon Services LLC Associates Program, an affiliate advertising program designed to provide a means for us to earn fees by linking to Amazon.com and affiliated sites.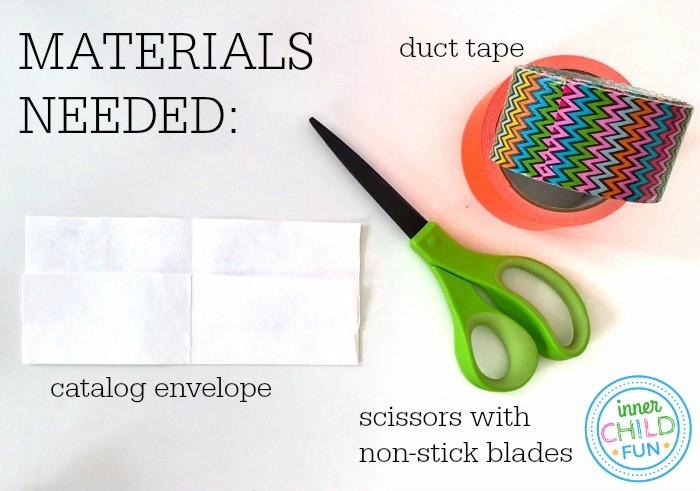 Begin by cutting off the bottom 3.5 inches from the catalog envelope. This is what you will use to cover with the duct tape and create your wallet. Next, use scissors to trim the side of the envelope down so that the envelope piece measures 3.5 inches by 8 inches. Trim another one inch across the top layer as shown in the photo above.
Once the envelope is cut to the proper size, begin layering the duct tape on top of the envelope. Use scissors with non-stick blades to trim the duct tape as you go. Be sure to seal the sides completely, and leave the top open, creating a pocket for dollar bills to be stored.
Insert a few dollars into your new wallet, fold it in half, and you are done!
Here is a short video tutorial showing how to make a duct tape wallet:
Subscribe to Inner Child Fun on YouTube
More Duct Tape Crafts for Teens and Tweens: