Disclosure: This is a post sponsored by the National Fire Protection Association and Sparky.org.
October is Fire Prevention Month! This is a great opportunity to review important fire safety activities in your home or classroom. I am so excited to share that the National Fire Protection Association (NFPA) provides teachers and parents with free resources to make learning about fire safety engaging and fun for kids! You will want to download these free printable games, coloring sheets, and activities. Here are some of our favorites: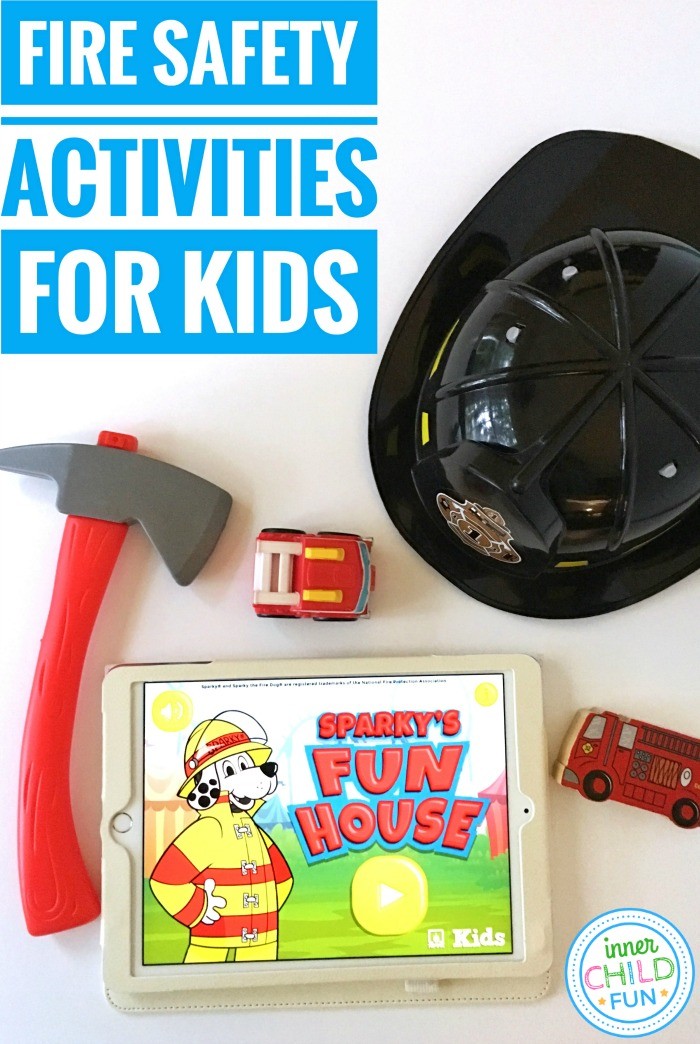 Here are some of our favorite resources for teaching kids about fire safety:
If you are a preschool or elementary school teacher, you will want to make note of the Sparky Schoolhouse website. Sparky Schoolhouse contains free lesson plans, downloadable worksheets, and educational videos to make learning about fire safety fun and memorable for kids! While you're there, be sure to check out the NEW fire prevention resources for 2017. Sparky Schoolhouse is designed for teachers, but many of the resources can be used by parents at home too! My kids and I especially loved the new worksheet for "How to Make a Home Fire Escape Plan". Once we completed the handy checklist, it was the perfect time to practice our home fire drill. Together, we took a few minutes to draw our own escape plan using graph paper to show two ways out of each room!
The Sparky.org website is designed for kids to explore fire safety on their level through the use of games, videos, and lots of fun activities. My kids especially loved the cootie catcher printable activity found under the "Activities" section! There are printable Thanksgiving conversation starters that would be such an easy and educational activity for the kids to do while waiting for turkey. Just print and play! Why not invite a few friends over for a Sparky the Fire Dog party? You can even find print your own free downloadable party kit with invitations, labels, thank you cards and more!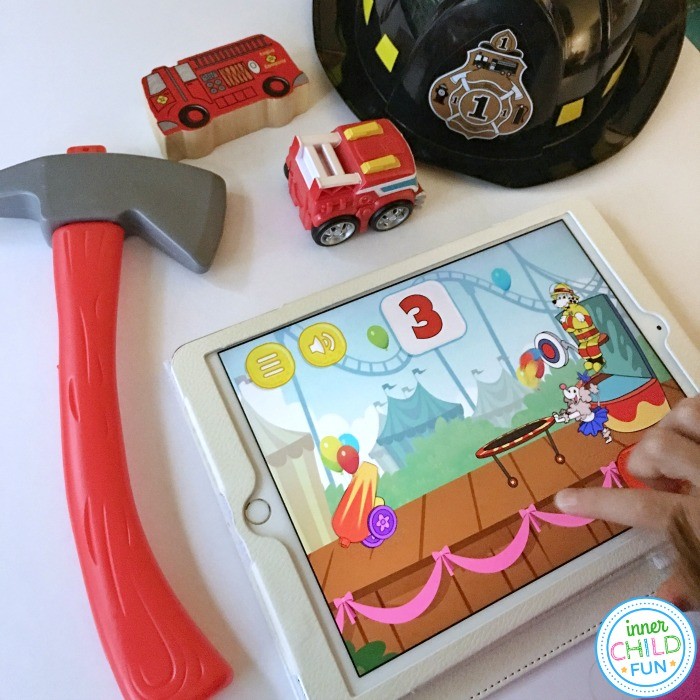 In this fun and educational app, Sparky is visiting the fun house at a carnival when the fire alarm sounds. Kids can help Sparky find a way to the exit and once outside, they can unlock 3 mini games focused on math and spelling. My kids enjoyed the entire app, but they said the balloon tossing mini game was their favorite! For teachers, the Sparky Schoolhouse site features lots of ideas for using Sparky apps in the classroom.
Fire Safety at Home:
Be sure to set aside a few minutes of time to review these important fire safety activities with your kids.
Test and/or replace batteries in smoke alarms, and replace any smoke alarm units that are more than 10 years old. Test the smoke alarms so your children know what they sound like.
Designate an outdoor meeting spot in case of a fire. Your meeting place could be a tree, mailbox, or neighbor's home that is far enough away.
Review what to do in case a smoke alarm goes off, and stage an at-home fire drill with your kids. Practice staying low to the ground and knowing several ways out of the home.
Practice "Stop, Drop, and Roll" in case clothing catches on fire.
More Fire Safety Activities for Kids: