This Summer craft for kids is fun and easy to make! This pineapple stamp can be used to create unique wrapping paper, bookmarks, greeting cards, and more. With just a few common craft supplies, the kids can enjoy stamping lots of creative design possibilities. This easy pineapple stamp makes a perfect festive Summer craft for kids!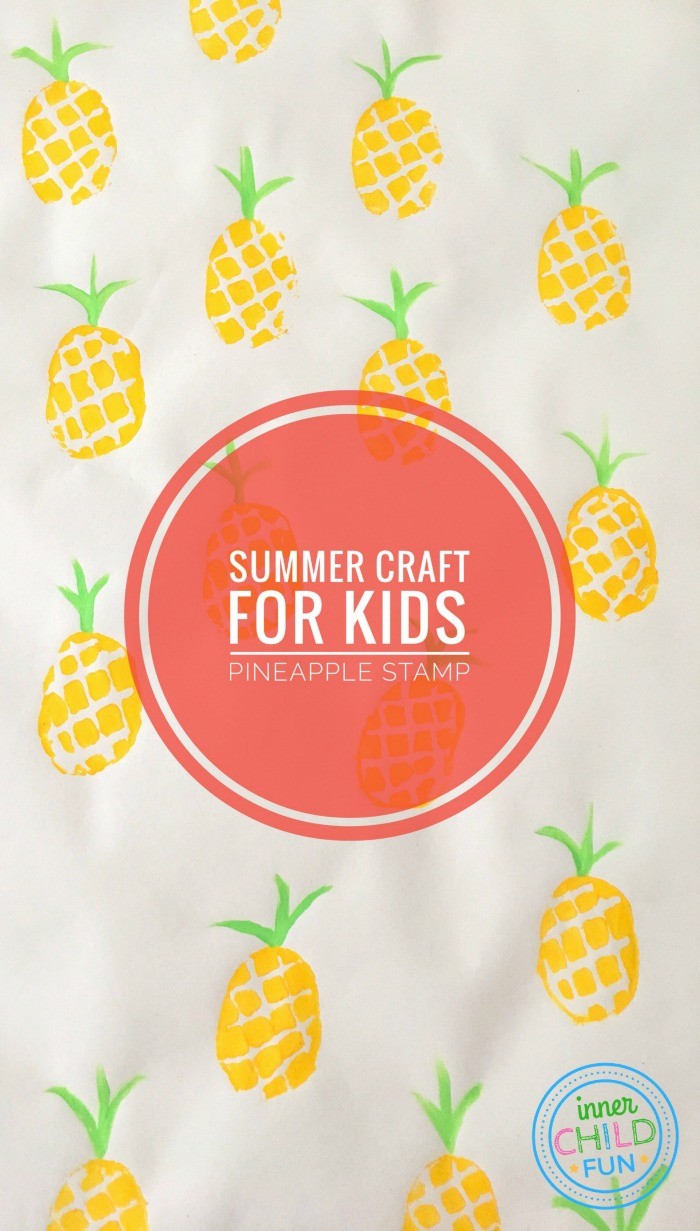 Summer Craft for Kids – Make Your Own Pineapple Stamp:
Disclosure: This post contains affiliate links and I will be compensated if you make a purchase after clicking on my links. Thank you for supporting us!
Materials Needed:
Potato (one potato makes two stamps)
Pencil (preferably with a dull point)
Crafting the Pineapple Stamp:
First, cut the potato in half. Then, invite your child to use a dull pencil and make the cross-hatch design on the cut side of the potato. Next, blot the potato with a paper towel.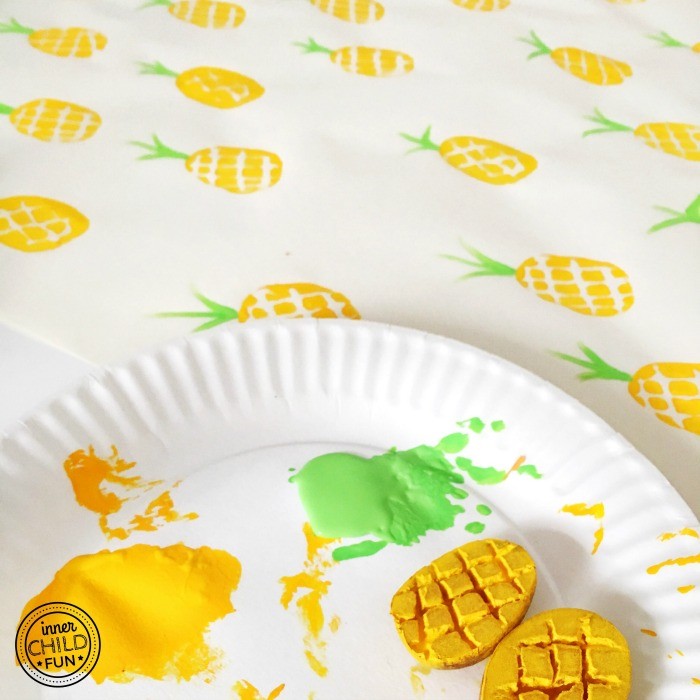 Crafting the Wrapping Paper:
To make the wrapping paper, roll out a section of the white kraft paper roll onto a hard, flat surface. Invite your child to use a paint brush to apply a layer of yellow paint to the potato stamp. Then, carefully stamp the pineapple design onto the paper using even pressure. Next, lift up the stamp to reveal the pineapple design. For the pineapple leaves, use a paintbrush dipped in green paint and add the leaves as desired. Lastly, allow the paint to dry completely.
Ideas for Use:
Use the wrapping paper for birthday party gifts or to mail packages.
Use the pineapple stamping method with fabric paint to create fabric tote bags, flour sack kitchen towels, tablecloths, napkins, or t-shirts.
To create bookmarks, stamp onto thick cardstock and cut into strips.
Create greeting cards with a sheet of cardstock folded in half, and apply the pineapple stamped design onto the front of the card.
This Summer craft for kids has so many design possibilities! What will you make? Leave a comment below and share your ideas with us!
More Summer Crafts for Kids: