This post is sponsored by our friends at Melissa & Doug, and I am proud to be a Melissa & Doug blog ambassador. All opinions are my own.
These festive Christmas ornaments are a fun and EASY Christmas gift kids can make! I love how colorful and festive they look when displayed in a sunny window. They are simple and very quick to make, and the best part is this a mess-free craft!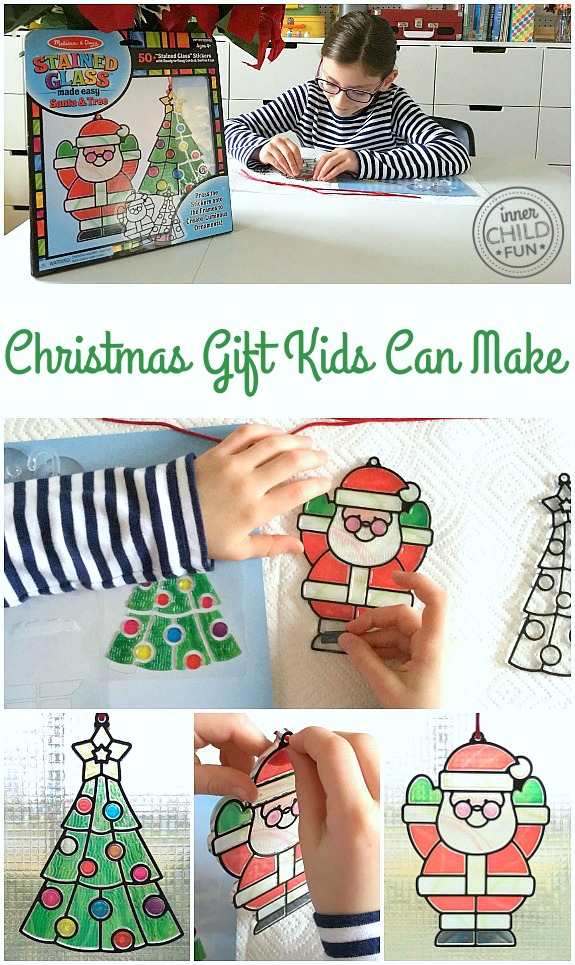 To make these Christmas ornaments, you will need:
Each package contains suction cup hooks and string to display your finished ornament in a sunny window, colorful stickers, and clear ornaments with black outlines.
Place the clear ornament so the black lines have their raised edges facing up. Next, invite your child to place the colorful stickers in the coordinating spots on the ornaments.
Tip — while some stickers may look the same, there could be tiny differences. It is best to use the placement chart for reference.
Once the stickers are all in place, press down firmly on all of them to ensure they are secure. Add the string through the hole in the top of the ornament, and tie a knot.
Wrap up your finished ornaments and clear suction cup hooks, and give them to someone special! I love that this set contains two different ornaments — perfect for last minute gift giving. These would look so pretty and festive in any window!
More Gifts Kids Can Make:
Have fun!!