Having a selection of snacks ready and available for the kids when they come home from school can be an effective way of saving time during the busy weekdays. If your family is stuck in a snack rut, it may be time to try mixing things up a bit by adding some more variety. This list contains enough snack ideas for 10 days or 2 full weeks of school without repeating the same snack twice.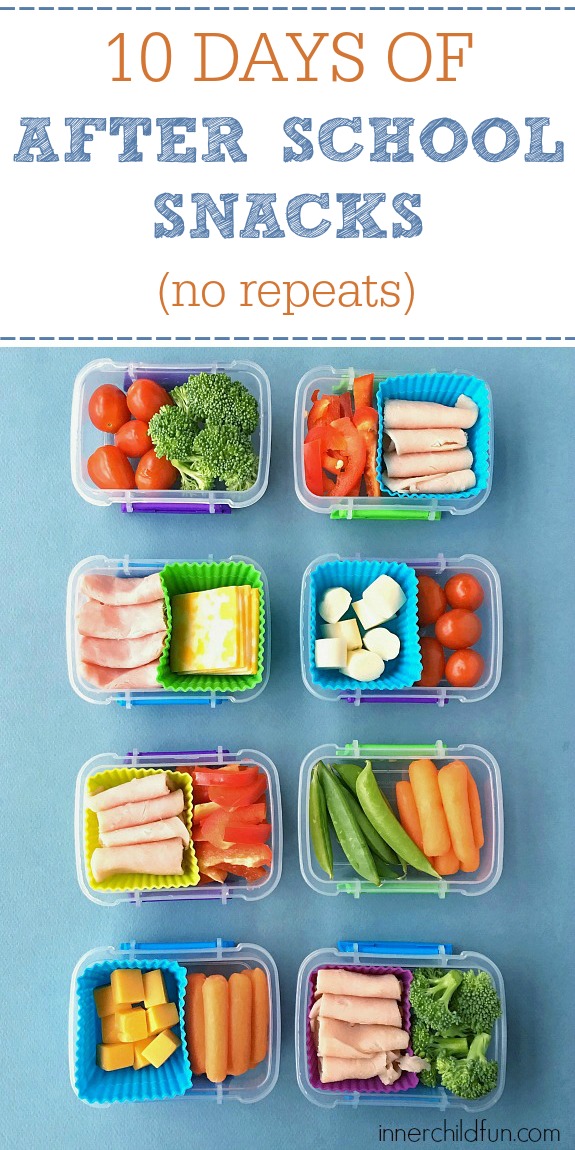 Preparation:
Now that my kids are a little older (ages 7 and 11), they love to play an active part in prepping their after school snacks for the week ahead. Typically on Sunday evenings, we set aside a few minutes to wash, chop and store snacks together. My 7 year old likes to use a plastic knife to cut up the deli meat and I will cut up strips of cheese for her to cut into smaller blocks. My 11 year old washes all of the fresh produce and helps package it all up too. This gives us all a chance to connect while we chat about plans for the week ahead! Once the preparation is done, we store all of the snacks in an easy to reach place within the refrigerator. This way the kids can help themselves to their own snacks when they come home from school! It can be much easier to make better snack choices when the prep work has been done ahead of time.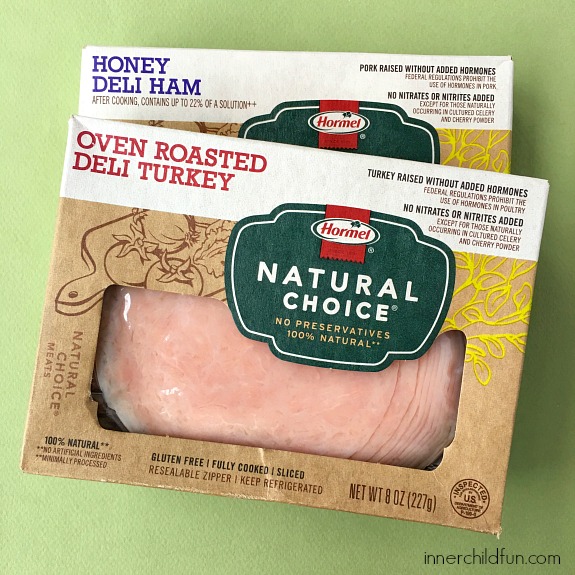 For lunch meats, we like to use HORMEL® NATURAL CHOICE® products because they are packed with flavor and no added preservatives. I love that these lunch meats are not preserved by artificial ingredients and added preservatives like other brands may. Instead, they use a process called HPP, which is a cutting-edge all-natural process. The products are packaged, sealed and pasteurized by being placed under high-pressure water exertion.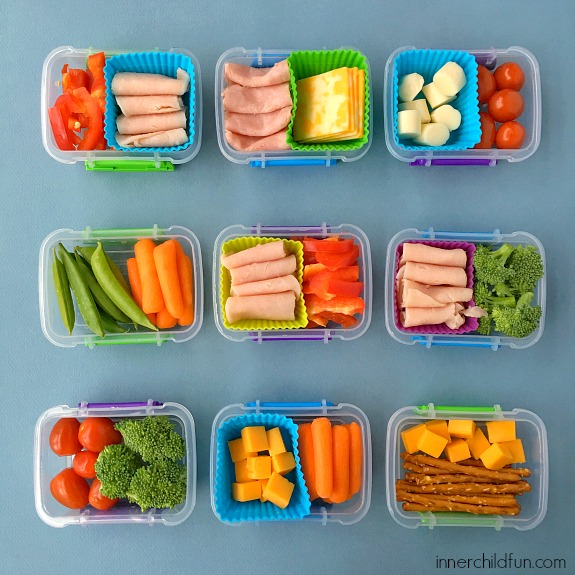 Here are 10 days of after school snacks with no repeats:Baby Carrots and Cheddar Cheese Cubes
Baby Carrots and Cheddar Cheese Cubes
Broccoli Florets and NATURAL CHOICE® Oven Roasted Turkey
Sugar Snap Peas and Baby Carrots
Colby Jack Cheese Slices and NATURAL CHOICE® Honey Deli Ham
Grape Tomatoes and Mozzarella Cheese Cubes
Broccoli Florets and Grape Tomatoes
Red Bell Pepper Slices and NATURAL CHOICE® Oven Roasted Turkey
Clementine and Apple Slices
Cheddar Cheese Cubes and Whole Wheat Pretzel Sticks
Here is your handy grocery list for the items above:

Tip — Place the items in reusable snack containers and store on a lazy susan inside the refrigerator, for easy access!