Safari crafts and activities are a great way to keep the kids entertained this Summer while learning lots of new things about animals and wildlife. A big thank you to our friends at Melissa & Doug for sponsoring our wild adventures while we celebrated "Safari Week" here at home! These safari crafts and activities are easy to set up, fun to do, and the perfect way to add a bit of special excitement to your Summer days.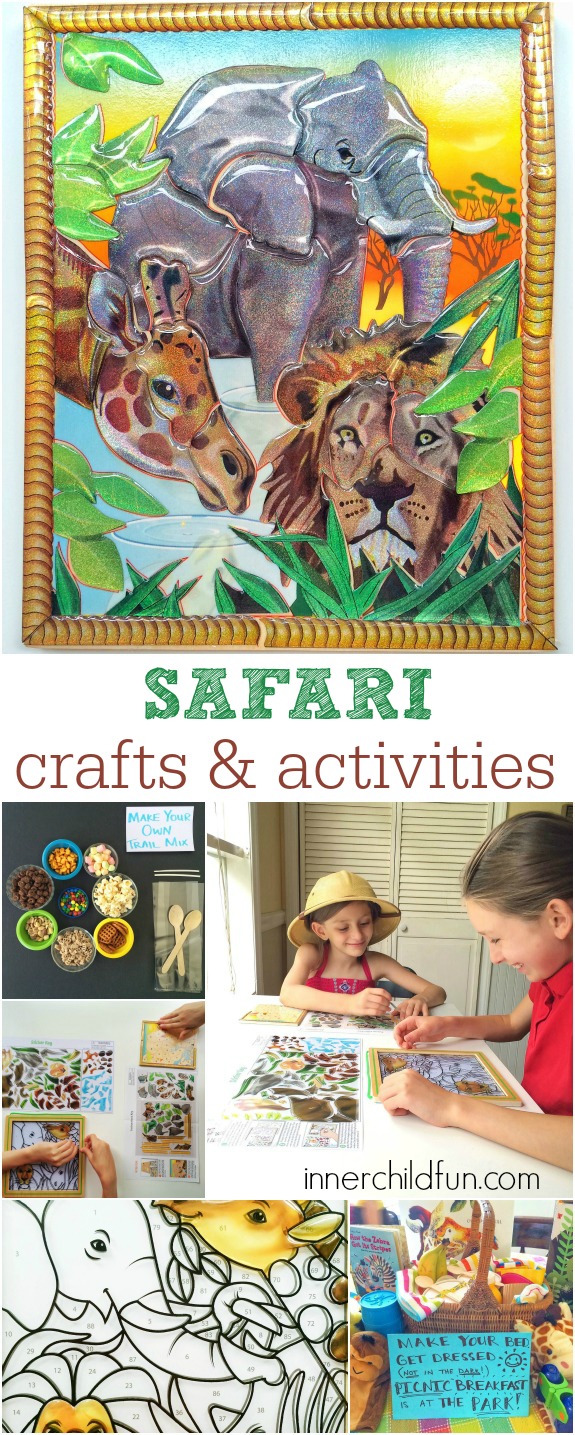 Here are some of our favorite safari crafts and activities:
1. Safari Sticker-by-Number
Don't let a little rain get in the way of your wild animal fun! These stained glass made easy and sticker-by-numbers sets from Melissa & Doug are perfect for a rainy day project while working on important fine-motor skills and number recognition.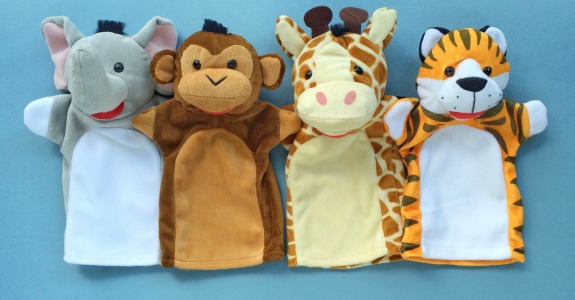 2. Put on a Wild Animal Puppet Show
We found this pack of animal hand puppets from Melissa & Doug works very well for this! Draw up a storyboard, write a script, and craft up some scenery. Lots of imaginative storytelling fun!
3. Read Storybooks about Animals
Some of our favorites are: How the Zebra Got Its Stripes, Mr. Tiger Goes Wild, I'd Really Like to Eat a Child, and Giraffes Can't Dance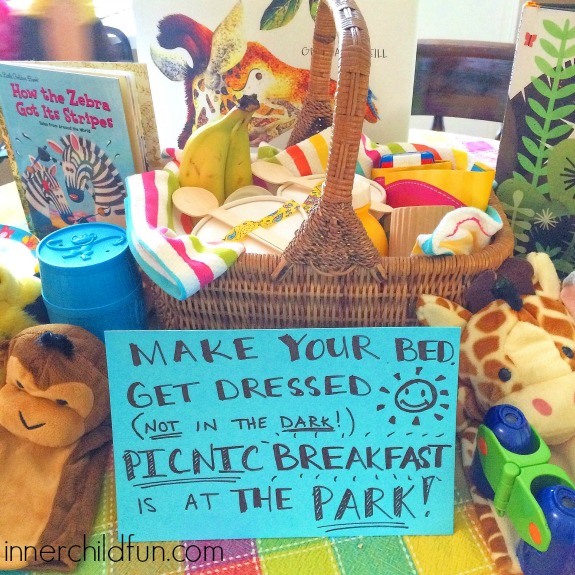 4. Go on a Picnic Breakfast Adventure
Pack up your favorite cereal, some spoons, a bottle of milk, and some fresh fruit to enjoy at your favorite park in the morning before the weather gets too hot. After, go on a hike to see how many different kinds of animals you may be able to spot.
5. Visit Your Local Zoo
Take a field trip to visit your local zoo, learn more about wildlife, and have up-close encounters with amazing animals. Try to come up with one new question about each animal, and research for answers when you get back home.
6. Safari Paint with Water
I love how easy these paint with water pages from Melissa & Doug are to set up, and the kids think they are almost magical! Use a paintbrush with water to lift the paint from the palette at the top of each page. Then paint using that color on the sheet. Super easy and lots of fun!
7. Pick a Wild Animal and Research About It
Choose one wild animal you would like to learn more about, then visit your local library to find books and more information about that animal. Design a poster with the information you gather.
8. Watch a Nature Program
Some of our current favorites are Planet Earth and Hidden Kingdoms — amazing photography and videography! Plus, you are sure to learn something new about wildlife.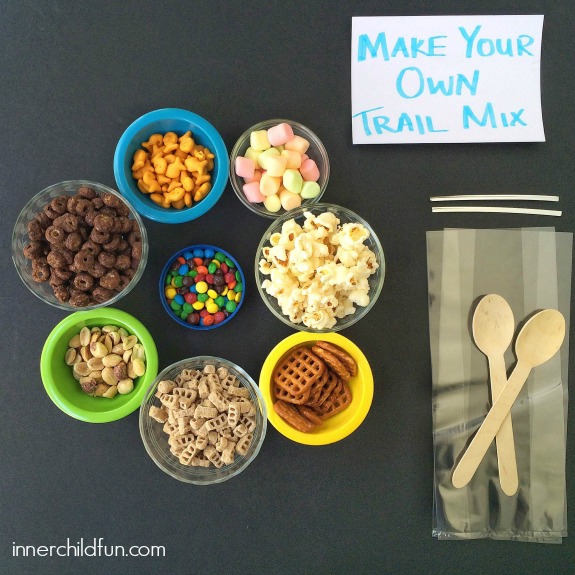 9. Make Your Own Trail Mix
If your pantry is full of almost-empty boxes of cereals and snacks, it may be time to make your own trail mix. Set out bowls with a variety of cereals, crackers, pretzels, and other snacks (whatever you already have on-hand) — along with a few spoons and bags to hold the snack mix. Invite the kids to make up their own mixture of trail mix. Later, bring your homemade trail mix along on your next hiking adventure.
10. Try Animal-Inspired Monoprinting!
Use mini paint rollers to spread washable paint evenly on the bottom of a baking dish, then use cotton swabs to make designs in the paint. Press a sheet of paper over top of the paint. Lift it up to reveal your unique monoprint design! My kids enjoyed this simple painting technique to make animal-inspired prints over and over again!
More Safari Crafts to Explore:
Disclosure: This post is sponsored by Melissa & Doug. All opinions are my own.