Leprechaun treasure hunt clues are a great way to encourage lots of imaginative play time fun! I have put together a free printable with these leprechaun treasure hunt clues to make it super easy to do this fun St. Patrick's Day activity at home. A big thank you to our friends at Melissa & Doug for sponsoring today's creative play idea!
Here is how to have a leprechaun treasure hunt of your own: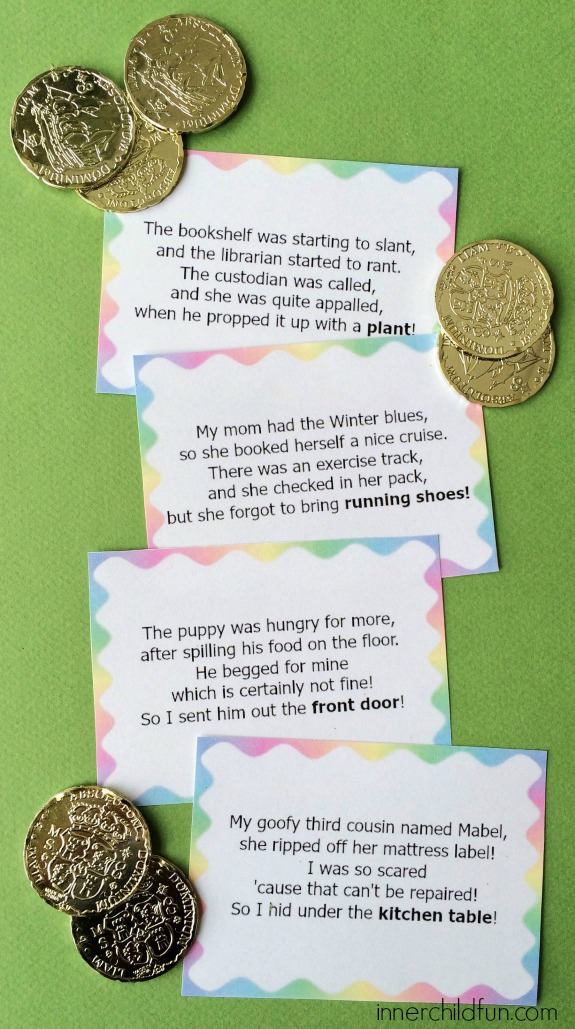 First, gather your materials. For the leprechaun treasure hunt, you will need:
Print Out the Clues
Download the free printable leprechaun treasure hunt clues and use scissors to cut them out.
Hide the Clues
The clues can be used in any order, just make sure they lead up to your final destination. In our case, we chose to have the treasure hidden under the kitchen table. So the first clue led them to a house plant, which contained the clue to lead them to the shoes. The shoes contained the clue that led them to the front door, and the front door contained the clue that led to the kitchen table.
Start Your Treasure Hunt!
Hand the first clue to your child, and let the leprechaun treasure hunt begin!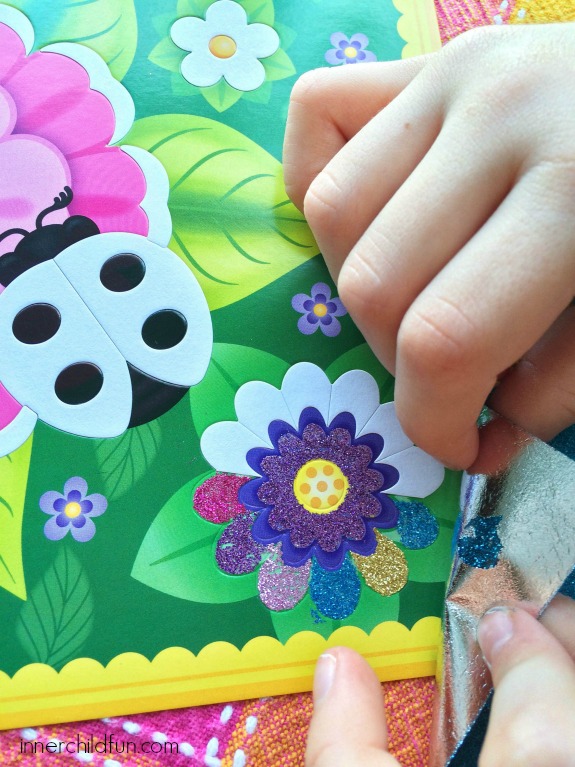 Mess-Free Glitter Kits by Melissa & Doug are a great "treasure" for the kids. My kids enjoyed making their sparkly creations and they were so proud of their work! It was easy for them to peel off the paper to reveal a sticky section of the picture. Then they rubbed a section of a mess-free glitter sheet on top, and carefully peeled it off to reveal all the sparkly glittery goodness!
Here is a little video to show how the Mess-Free Glitter works:
More St. Patrick's Day Activities for Kids:

Disclosure: This is a sponsored post. All opinions are my own.