This sweet little pretend Cupid's Cookie Shop was so simple to set up, and kept the kids happily entertained for a long time during a recent snow day when they had off from school. I love how something as simple as a few sheets of felt and bits from the dollar store can make them so happy!! I'm not sure who had more fun — the kids while playing with this, or me while making it! In fact, they were so much fun to make, that I have plans to make at least two more sets for family and friends. Who can resist this much cuteness??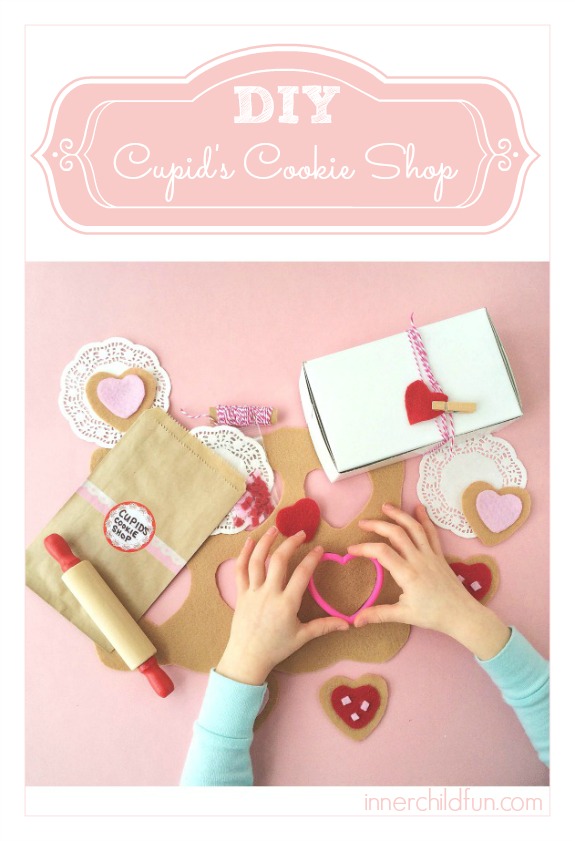 To make a Cupid's Cookie Shop of your own, you will need: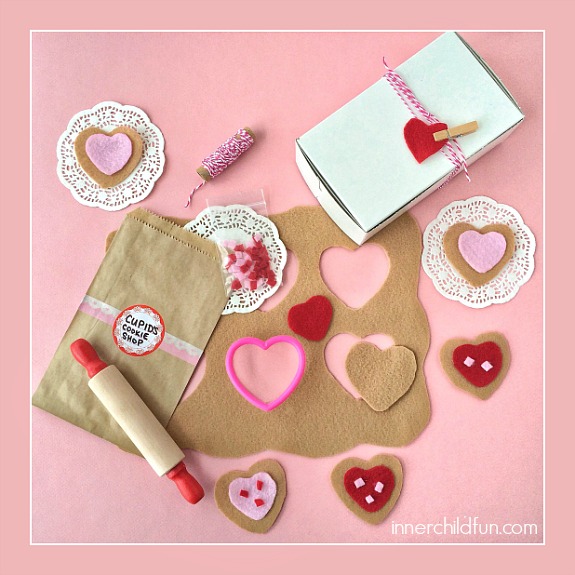 Start by lightly tracing the heart shaped cookie cutter onto the sheet of beige felt with a pen. Leave about a 2 inch border between cookies. Carefully cut out each piece. Repeat with the pink and red felt, only cut these pieces out to be a bit smaller for "icing". If you have leftover scraps of pink or red felt, cut up into small pieces for "sprinkles".
Add a mini rolling pin, some doilies, and a decorated treat bag. Play shop and buy (or sell) lots of cookies!
Have fun!!
More Valentine Play Ideas to Try:
Disclosure: This post contains affiliate links. Thank you for supporting us!