Need a quick Summer craft for kids to do? These sandcastle notecards are so much fun to make! My kids love to play in the sand, and these notecards are a great way to celebrate a day at the beach, or an afternoon spent playing in the sandbox. Best of all, they can be mailed to faraway friends or family to keep in touch during the Summer months! My kids were so proud of how their sandcastle notecards turned out, and could not wait to mail them off! A big thank you to our friends at Melissa & Doug for sponsoring today's creative craft post. Be sure to check out their Playtime Press Blog for more great ideas to play in the sand!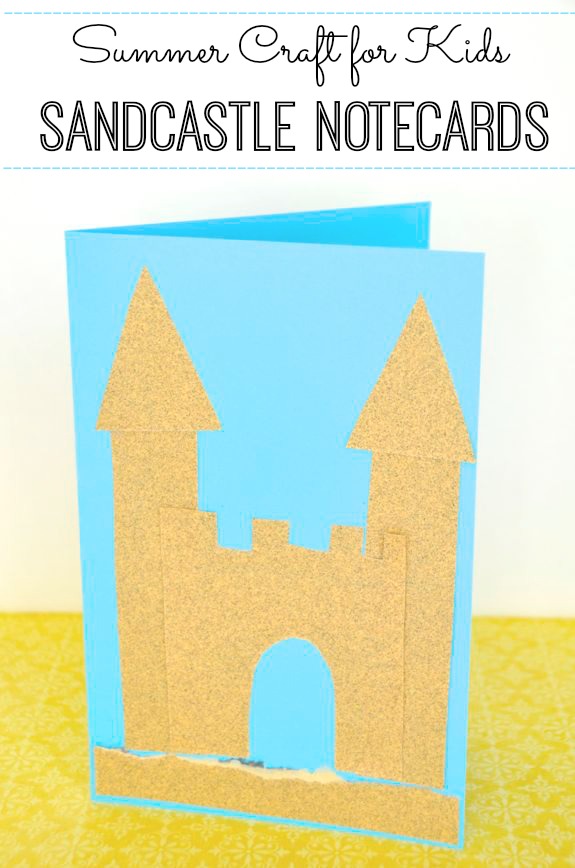 To make sandcastle notecards of your own, you will need:
Sheets of sandpaper
Thick blue paper
Glue Stick — We cannot wait to try these triangular glue sticks from Melissa & Doug for our future crafting adventures!
Scissors
Cut the sheet of sandpaper into various shapes, and set aside. (Older children can do this step themselves.)
Invite your child over to fold the blue paper in half to form the background for the card. Then, invite your child to glue the pieces of sandpaper onto the card using the glue stick to build their sandcastle!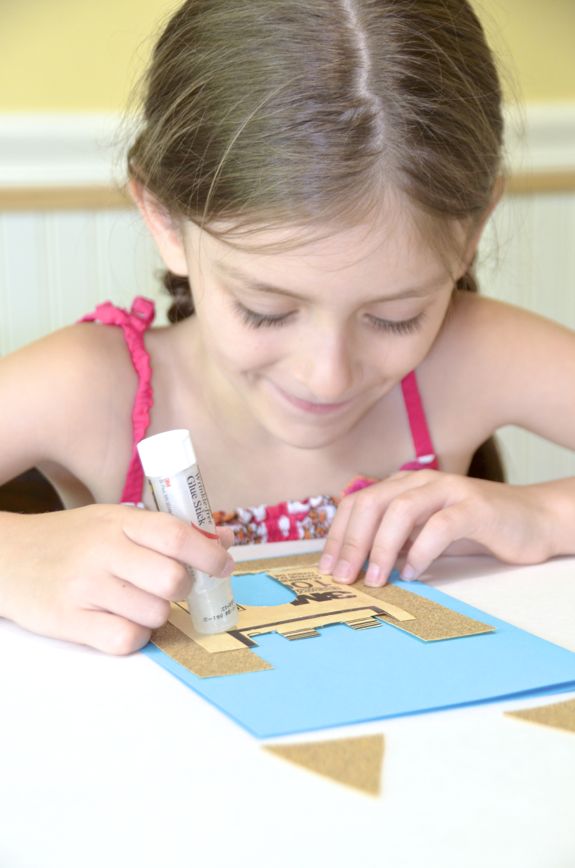 My six year old loved the sensory aspect of this craft, and that her sandcastle looked so "realistic" because of its texture! My 10 year old enjoyed helping to cut out the shapes for her to glue down. They both love to build sandcastles so this craft was a big hit with them!!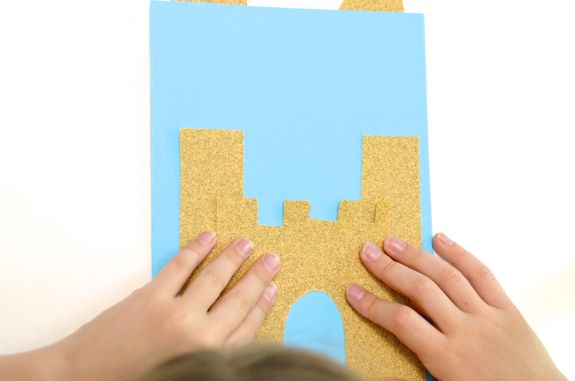 More Sand Play Fun: