One of America's greatest folk legends is Johnny Appleseed. March 11th marks Johnny Appleseed Day and you can use the recipes and crafts that follow to introduce your kids to John Chapman.
Chapman's tale is one of industry and determination. He traveled throughout the Midwest introducing apple trees to the environment and even setting up his own nursery. Since apples are a go to food for most kids, they are a great jumping off point for exploring crafts and recipes with your little ones.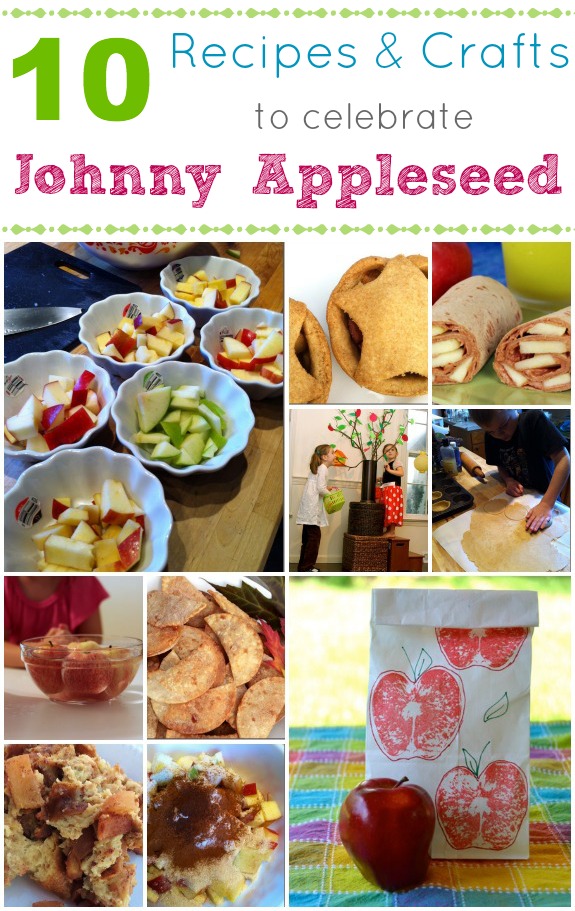 ---
Jodie Fitz's Apple Honey Topping for Homemade Pancakes:
3 apples
1/2-cup water
2 – 3 tablespoons honey
1 teaspoon cinnamon
1 teaspoon vanilla
Wash, peel and core the apples. Dice the apples and set them aside. Mix together the water, honey, vanilla and cinnamon. Add the apples and the cinnamon water mixture into a saucepan and simmer for approximately 15 minutes or until the apples are soft. Keep them covered as they cook, but stir frequently. Be sure to check out even more recipe ideas for homemade pancakes here.
More Tasty Apple Recipes:
Slow Cooker Apple Bread Pudding
Quick and Easy Mini Apple Handpies
---
Inspiring Apple Activities:
Apple Taste Test and Graph Activity
A great object lesson that only requires a few friends or family members, some different varieties of apples, paper, and a pencil.
Packed full of learning fun including: science experiments, art activities, reading, math, and even geography!
Apple Tree Song for Young Children
Get kids singing, moving, and dancing with this apple tree song!
A great pretend play alternative to traditional apple picking, especially if there are no orchards nearby or the weather is not cooperating.
---
Creative Apple Crafts for Kids:
10 Apple Crafts and Activities for Preschoolers
Which activity will be your kids' favorite way to explore with apples?