Looking for some easy recycled crafts to brighten up your home this Fall? These Fall wreaths are beautiful, and they are SO much FUN to make using mostly recycled materials or items you probably already have on-hand! There is no wrong or right way to make these, so feel free to experiment and invite the kids to help too!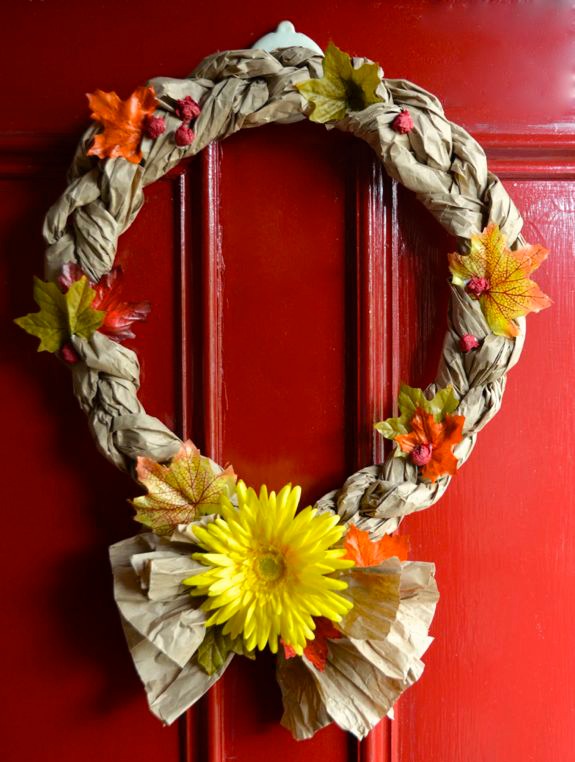 We made three different versions of these wreaths!
To make your own, you will need: brown paper
cut into three long strips (ours came from a packaging box that was shipped to us), fake leaves
or other items to decorate your wreath, a twist tie, and some tacky glue
.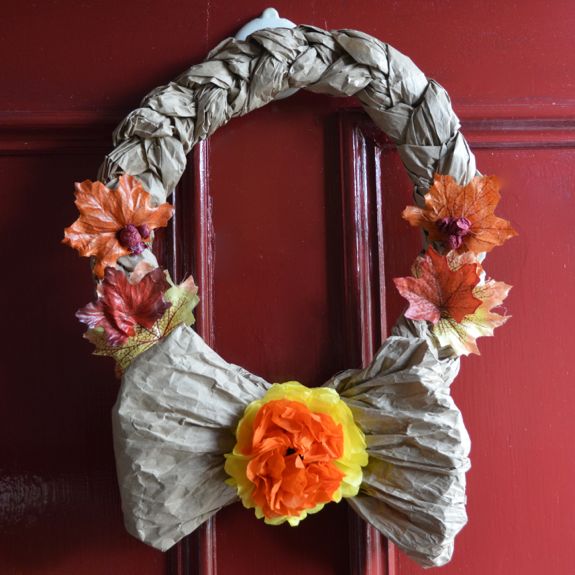 Start by twisting each of the long strips of brown paper, then braid them together into one long strip. Shape into a circle, and hold in place with a twist tie. Invite the kids over to help decorate the wreath however they would like by gluing on items with tacky glue! We used fake leaves from the dollar store, and some fake flowers.
No fake leaves or flowers on hand? Try making your own leaves from painted coffee filters….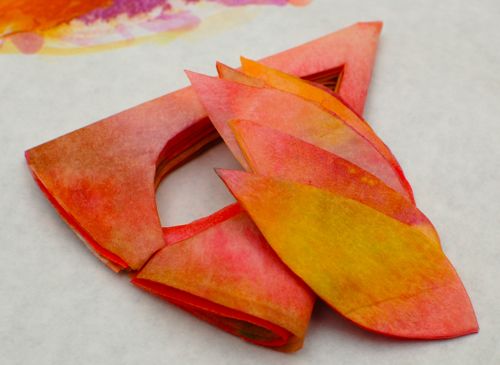 …and your own flowers from tissue paper.
You can even roll up bits of red tissue paper to make fake cranberries!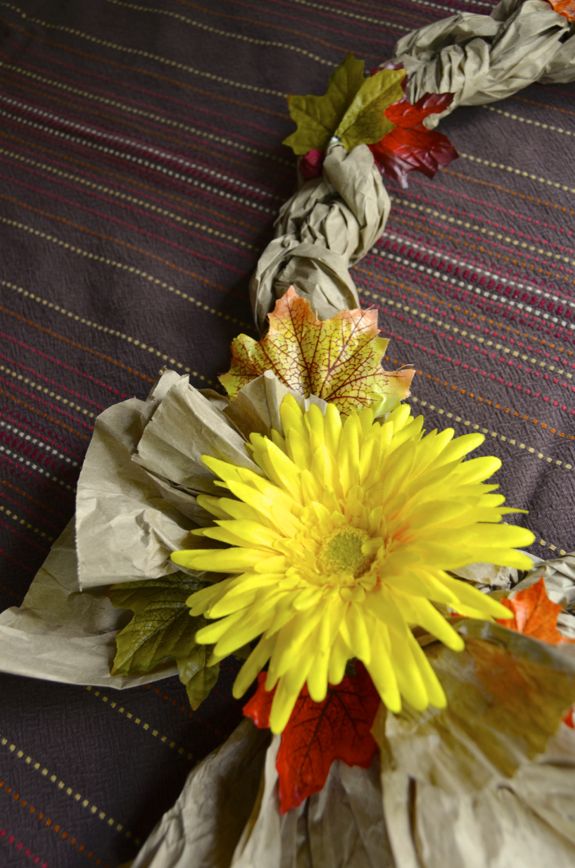 A super quick and easy craft that can be done in minutes, and looks so pretty on display in your home! They are so festive and frugal to make, you may want to make several to give to family and friends for Thanksgiving!!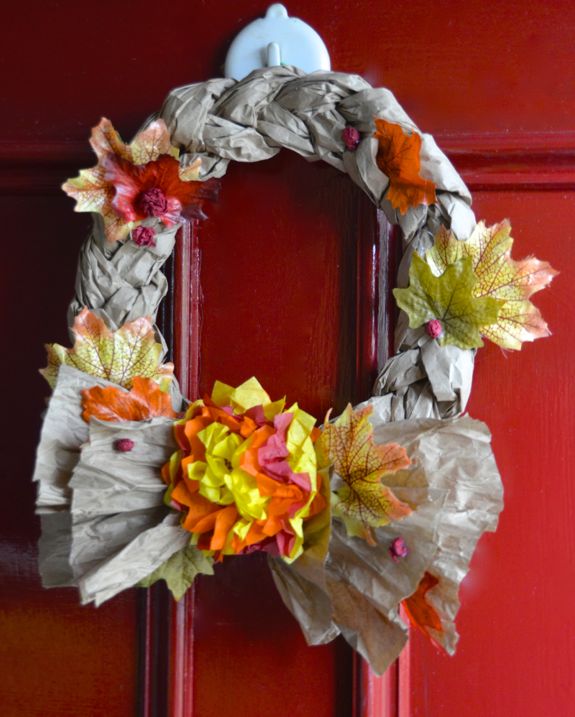 Have fun!!
* This post contains affiliate links.