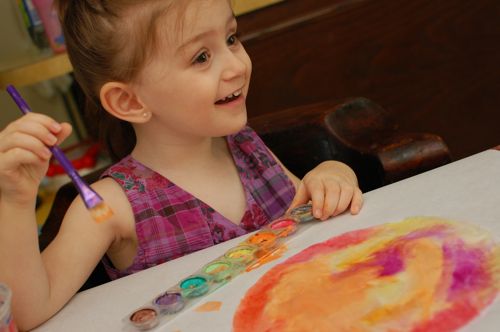 We decided it was time to update our colorful window display, and given the popularity of this activity we just had to do it again!
This time the girls and I painted inexpensive coffee filters…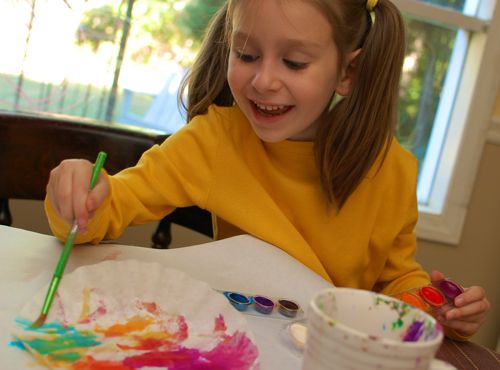 …waited for them to dry…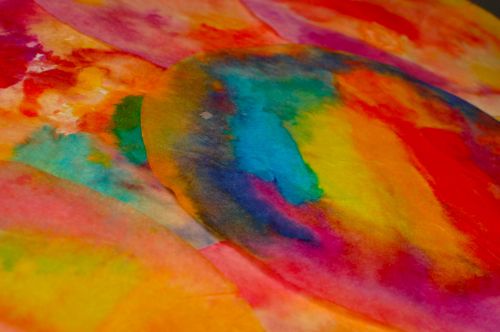 … gathered three filters at a time, and folded them up to cut out super-colorful leaves…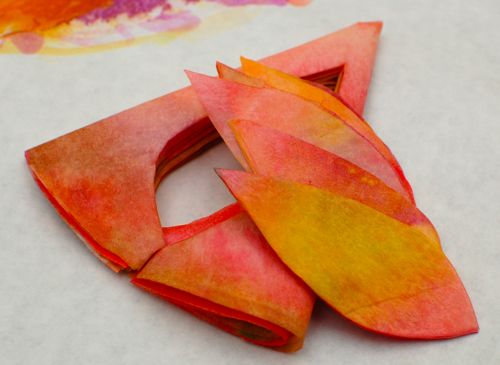 …and stuck them with double-sided tape to our new tree!!!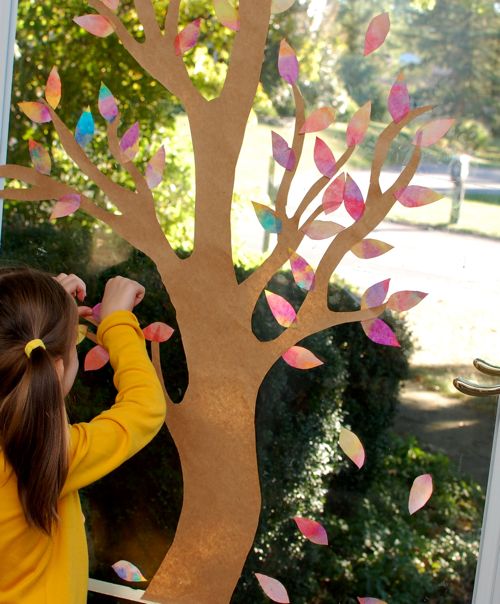 You might recognize it as the branch from our Easy Spring Mural. It makes a fantastic tree as well!
I absolutely love how bright and colorful it looks!!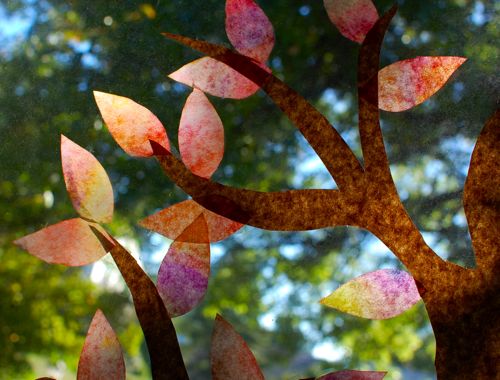 Quick, easy, frugal, and festive!
Have fun!!
I've added this post to:
Works for Me Wednesday @ We Are THAT Family