For a fun time on an otherwise rainy or dreary day, try decorating a window for Fall using self-stick plastic wrap (ie. Glad Press'n Seal Plastic Food Wrap
) and silk leaves from the dollar store (similar to these artificial Fall Maple leaves
) for some festive and frugal home decor!!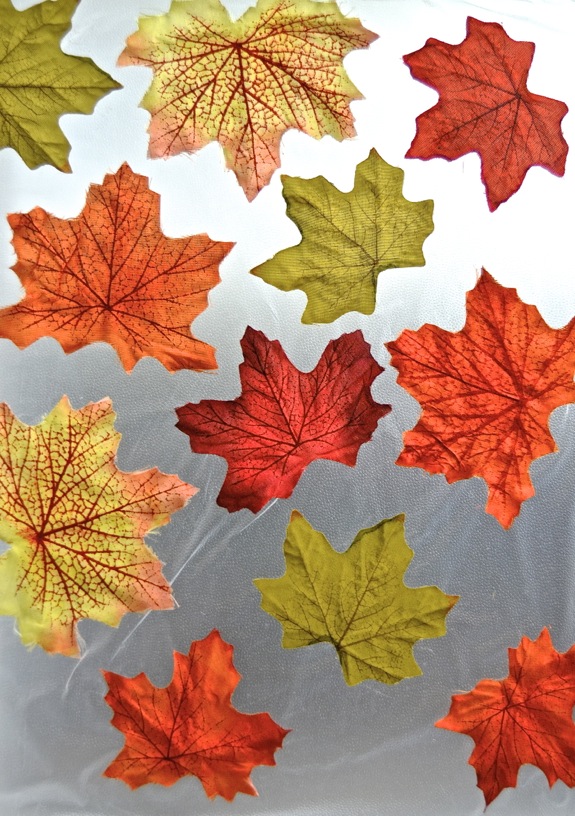 For this project, I attached the self-stick plastic wrap (sticky side up) to the window with masking tape, then invited Clara to decorate the window however she wished using the silk leaves. Once I showed her how to press each leaf onto the wrap, she just took off making her own leafy designs!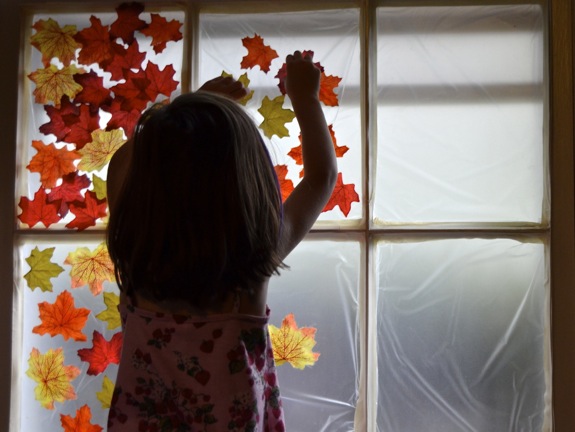 I loved using silk leaves for this project because they can easily be removed from the wrap to be re-used for other crafty projects, and I don't have to worry about them crumbling apart, like real leaves. They are also a great alternative for those who live in climates that don't have autumn leaves.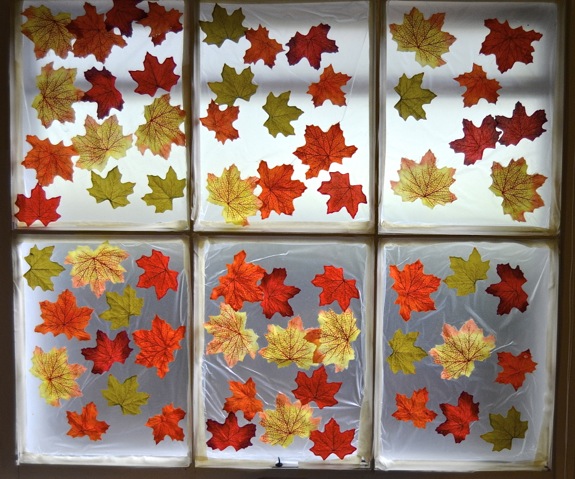 And now our window is bright, colorful, and very festive! For more window decorating ideas, click here.
Have fun!!
Disclaimer — post contains affiliate links.