Emily and I made a fun discovery this afternoon! Did you know that you can use washable glue stick to adhere tissue paper to glass??! When it's time to change out the display, peel off the tissue paper and wipe the leftover glue stick clean with a damp sponge. (Try a small test area first, just to be safe.)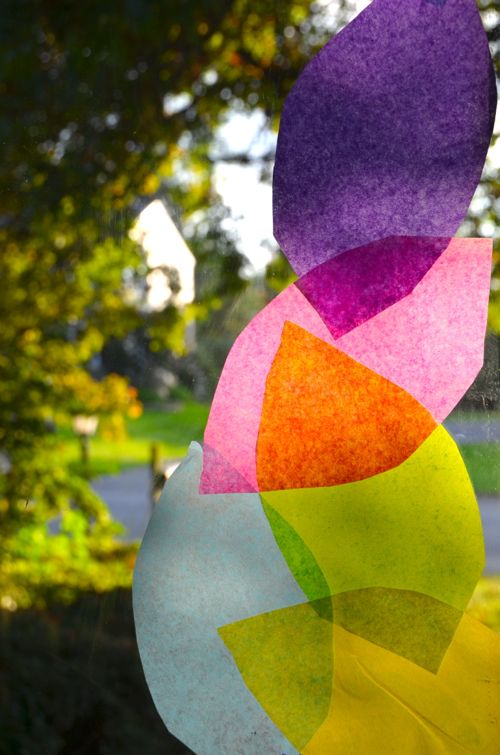 We cut several leaves from colored gift tissue paper, and Emily spent a long time arranging the leaves around the window to make a beautiful frame. Once they were in place, we used black tempera paint for the veins of the leaves. So much FUN!!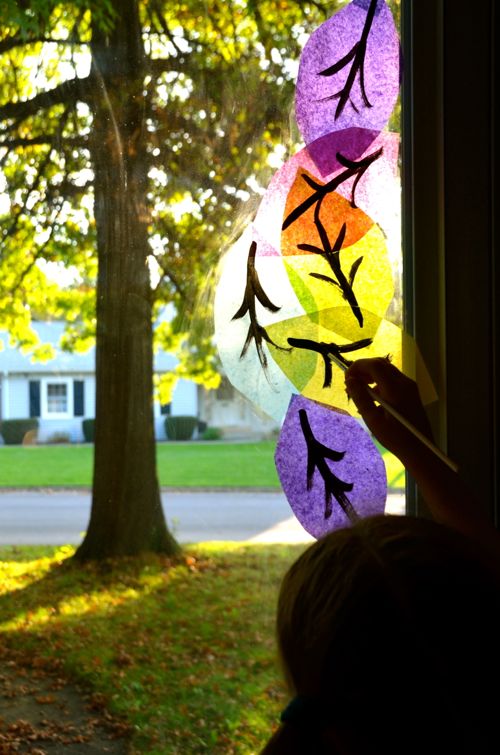 It was a colorful (and frugal) way to celebrate the beginning of Autumn, and I can't help but smile every time I open the door!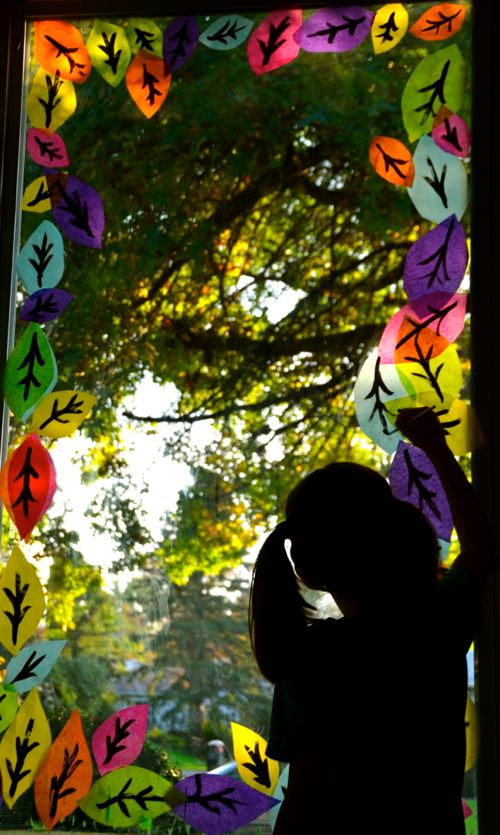 Emily is so proud of how bright and cheerful it is when the sunshine comes through — beautiful!
Have fun!!
---
Free Printable
Want more fun craft ideas and activities??  Sign up for our weekly-ish newsletter (it's free!) and after signing up, you'll be sent a link to a free printable list of 100 Rainy Day Activities for Kids — exclusively for our lovely newsletter subscribers! To sign up, click here.