Summer is hot and the water in the creek is cold! We had fun cooling our toes while hunting for fossils!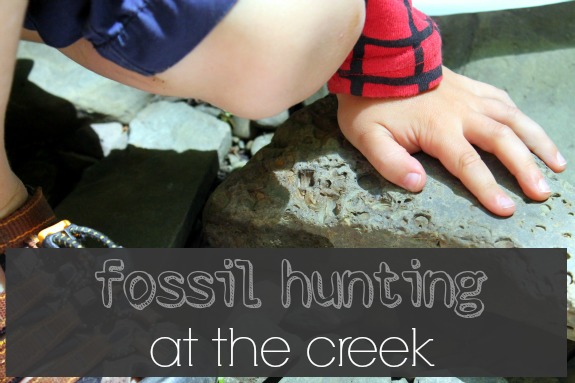 The rocks in the creek we visited were predominantly shale and limestone. Mixed into the bunch were some incredible fossils! I explained to the boys that fossils were impressions of the remains of creatures that lived long ago. Colin crossed his fingers and hoped to find a dinosaur fossil!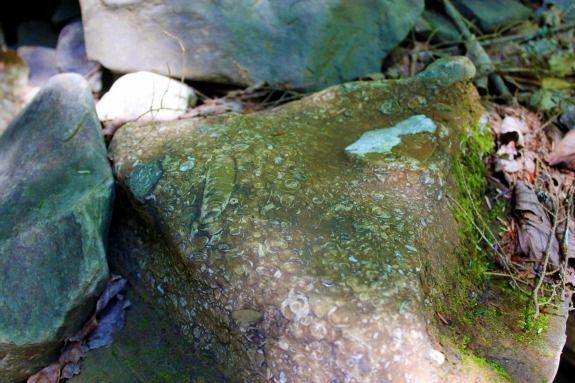 I gave the boys a sheet of paper and crayons and showed them how to make a rubbing of a fossil that they found interesting. But that activity didn't hold their attention for very long! Next time, I will bring Play Dough so that they can make their own fossils by pressing the Play Dough into the rock.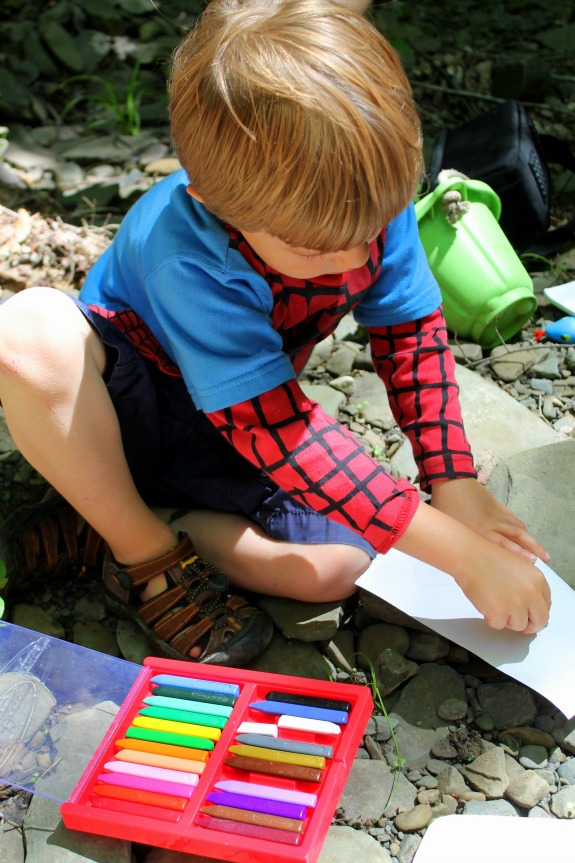 They were much more interested in climbing on the rocks and shouting, "I FOUND A FOSSIL, MOMMY! COME SEE IT!"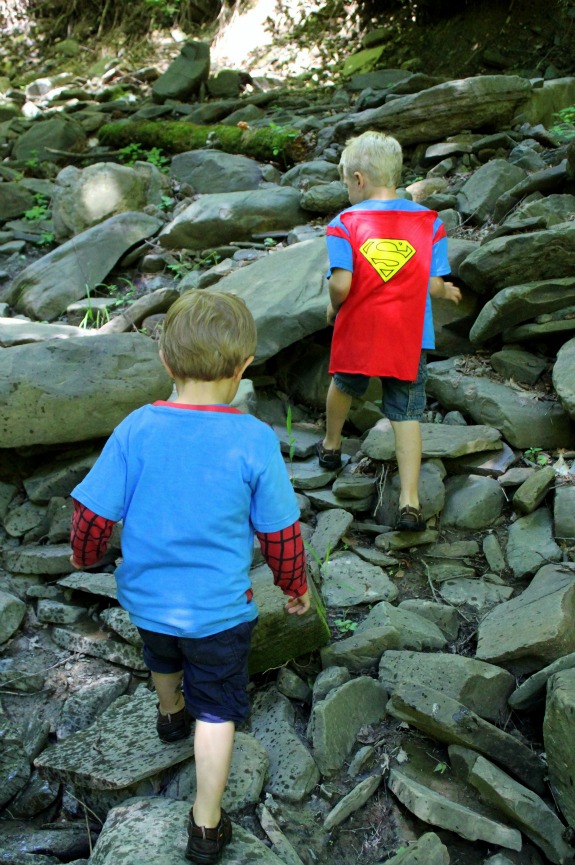 Climbing rocks soon led to throwing rocks, which of course led to sending bark boats over waterfalls. As my Paleontology/Earth Science lesson turned into a boat race right before my eyes, I couldn't help but giggle and throw in the towel! The thing is, sometimes kids simply are not interested in what you are trying to teach them. Instead of getting frustrated, I decided to be flexible and join the fun! After all, the weather was hot and the water in the creek was oh, so cold!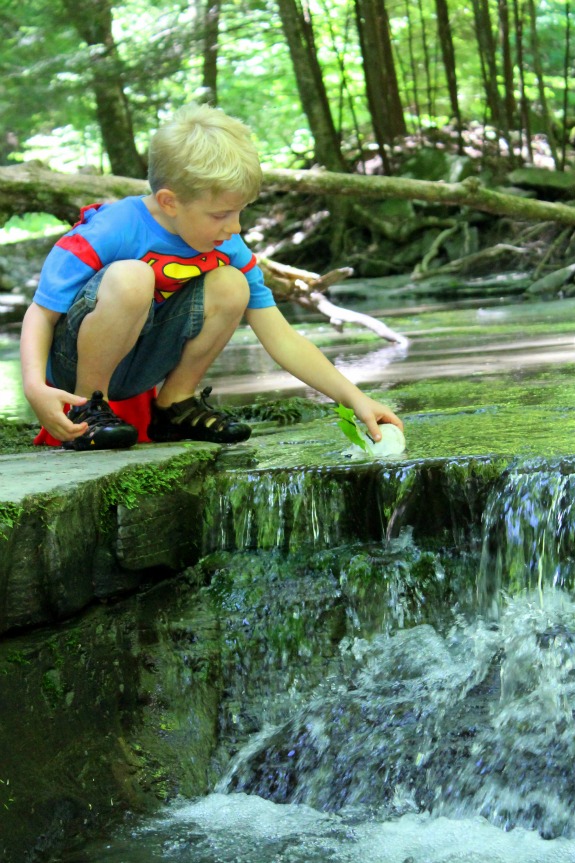 Exploring creeks is definitely fun and educational for everyone! Do you take your children to a creek? What have they discovered?