The 4th of July is one of my all-time favorite holidays. I love any excuse to gather with friends and family, there are no gifts involved, and lots of opportunities for family time and being thankful for our freedom. Being with my family is always top on my list, so here's 10 great ways you can have fun just being together.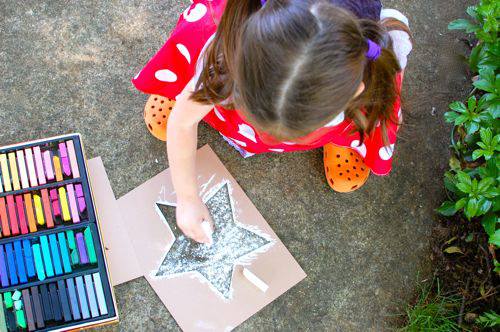 1. Paint the town in stars! Chalk stars that is, create a patriotic walkway, cul de sac, or entire neighborhood using these star printables and your favorite sidewalk chalk. 
 2. Head to your local library (before the holiday) to checkout a few books or hop on Google, to explore the true meaning of the 4th of July. Take turns reading and stop along the way to explain that this day goes well beyond fireworks, parades, and backyard BBQ's. 
 3. Host a block party….or maybe just call a few neighbors to hang out together for the evening. Make the night a potluck or go simple & just toast marshmallows. Share in the joy of celebrating Independence Day. 
 4. Catch a fireworks show at a local amusement park or one put on by your city. While you're waiting, curl up with a few good books, and board games on a comfy picnic blanket.
 5. Go camping in your own backyard! Pitch the tent outback for a night of fun under the stars. Roast hotdogs & marshmallows while you wait for the fireworks to start. Have fun with a few sparklers of your own and chances are you'll also catch a few cool displays from your neighbors.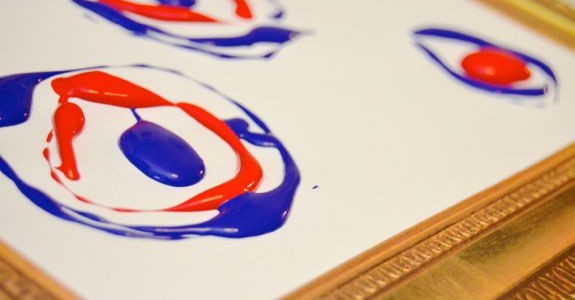 6. Kids LOVE to paint & for some reason they gravitate towards the messy projects (at least mine always do). Give them a canvas and a little paint of your choosing to allow them to create their own Independence Day art. Then let them pick a spot in their room to proudly display their artwork.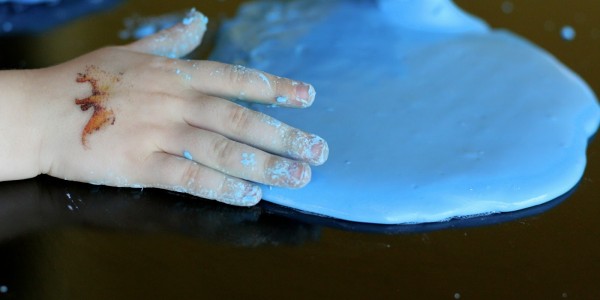 7. Get hands on and create homemade slime.  Just a few ingredients you probably already have at home and you could be sliming it up with the ones you love. Good times are sure to be had.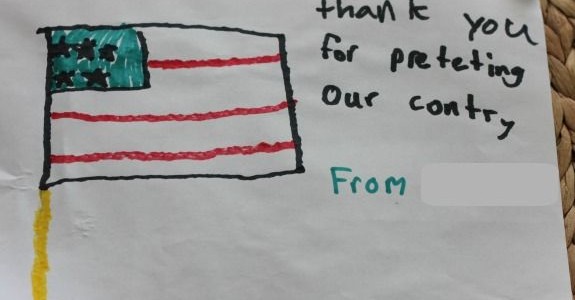 8. Salute the Troops. Independence Day wouldn't be Independence Day without all the men and women serving our country. Thank a veteran, send a homemade card to troops down range, or  show your support at your local recruiting office. Trust me when I say it gets us every time. I still have every letter from every boy scout, elementary school and church group I ever received. Megan has all the details on where you can send your letters to the troops. 
 9. Handprint Flag: Not only is this a fun activity to do with the kids, but even better you get to wear your artwork when you're done. I think I'm going to make one of these for each of the kids tomorrow. Tori has a step by step tutorial for you over on the sTORIbook. 
 10. Light up the night. You could twirl sparklers, or shoot bottle rockets or watch roman candles, but if you have little ones not quite ready for the real thing … let them stay up till at least dusk and fill a wading pool with glow sticks. They'll think it's awesome, and you'll probably see some fireworks from the neighbors for a lot less cost to you.
 What do you think, have you done any of these? Do you have a tried and true 4th of July routine?