This idea for the Kids' Culinary Passport is such a great idea and I couldn't wait to get started.  I knew exactly what region I wanted to cover.  Italy.  Not just because Italy has so much amazing food, but because they focus on family.  Food is the means by which they bring the family together, making it an all day event!
Benvenuti Amici (welcome friends)
Typically, Italians eat a large multi-course meal together at late mid-day.  This usually is an all day event starting with making homemade pasta in the morning to use for the meal.  Meals last from 2 hours or more.  Eat slow and enjoy the company!
The first course is Antipasto ~ or appetizers such as cured meats, cheeses, olives and veggies.
The second course is Primo ~ or Pasta.
Followed by Secando and Contorno ~ The main dish of meat, poultry or fish with a vegetable side dish.
To end the meal, they feast on Dolce ~ Dessert!
One of the greatest things about most Italian food is that it is fun to cook and great for kids to get their hands in too.  Today I am sharing our simple homemade spaghetti sauce and you can also find a great recipe for Homemade Pasta over at my home site Daily Dish Magazine.
Easy Spaghetti Sauce Recipe
Easy Spaghetti Sauce
Ingredients
1 TBSP Olive Oil
2 Cloves Fresh Garlic (Chopped)
3 tsp Basil (Dried or Fresh)
3 tsp Oregano (Dried or Fresh)
¼ Cup Carrots (Chopped or Shredded)
4-5 Small to Medium Tomatoes (Quartered)
1¼ Cups Water
1 Can Tomato Paste *Optional*
Instructions
Add all ingredients except water and tomato paste in sauce pan and saute for 2 minutes.
Add water, cover and simmer for 5 minutes.
Stir and smash up tomatoes.
Cover and continue to simmer until carrots softened.
With a stick blender, blend to desired consistency.
Add tomato paste if desired.
Recipe Notes:
This recipe uses carrots and you can speed up your cooking time if you precook the carrots in the microwave (boil in water) or you can even use carrot baby food instead.  It adds a nice sweetness to the recipe.  If you like a heavier tomato taste, then add the optional can of tomato paste.  We usually only blend until chunky to give it more texture since we usually eat meatless.  Have fun experimenting!
Family Fun: 
When dinner is all done, another great way to continue with the family fun in Italian tradition is with a fast game of Scopa.  It is one of the most popular games in Italy and is centuries old.  It's a colorful game that gets everyone excited.  Easy to learn and great for beginners to experts.  You can find Scopa Cards at Amazon
.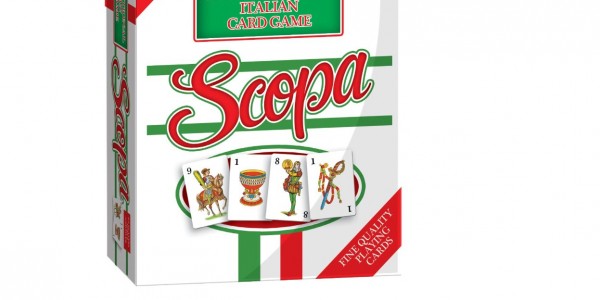 Cuori sorridenti e visi allegri colmano luoghi felici e momenti lieti
Smiling hearts Beautiful faces Good times Happy places!!
---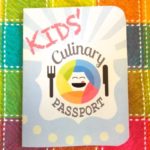 This post is part of our Kids' Culinary Passport series, designed for parents and kids to cook and craft their way around the world together! Every week this month, we'll feature a new country with a recipe and quick craft project. It's FREE, fun, and educational. Share photos of your kids' creations on Instagram using hashtag #KidsCulinaryPassport, or on our Inner Child Food Facebook Page.
Join us, and get your free printable passport with stamps here!