This week we've shared a fun fossil finding activity at a creek and five tips for exploring nature with kids, but we don't want the sharing to end there! We've gathered 10 inspiring posts from around the web that are sure to get your kids playing and learning outside.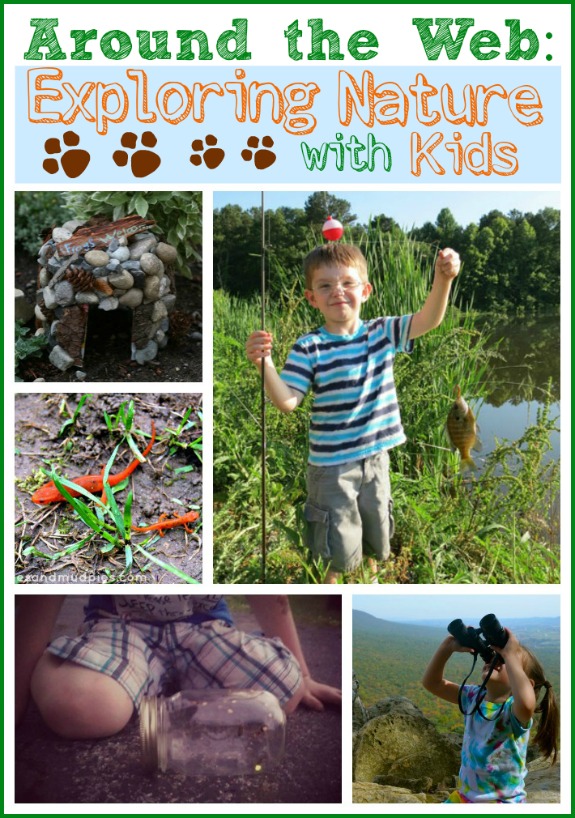 1. Make a nature study kit from recyclables! This kit would be great to take on any educational outdoor adventure. 
2. Take a trip outside to collect items for a seasonal nature study observation table. 
3. While you're out there, gather a few more materials to make a beautiful toad home. 
4. Take your kids fishing. Even young children can enjoy this activity, but if you're worried, here's 10 tips for fishing with kids.
5. Go on a newt-study adventure.   There's a lot of interesting things to learn about the Red Spotted Newt. 
6. Take your kids camping! There's plenty to discover and do, and plenty of memories to be made. 
7. Go on lots of nature walks. Here's 5 tips for making nature walks enjoyable. 
8. Have fun learning about firefly science. There's so much to learn about these nocturnal creatures. 
9. Climb a tree. The benefits of climbing trees are many, and you never know what you might discover once you're up there!
10. Don't let the rain stop you! Here are 10 ideas to get you outside on a rainy day. 
Happy exploring!