We've been talking about fun ways to play and learn with sidewalk chalk, and today we have another playful idea to share. Letter Sounds Hopscotch! Encourage your kids to practice letter sounds and their gross motor skills with this simple game.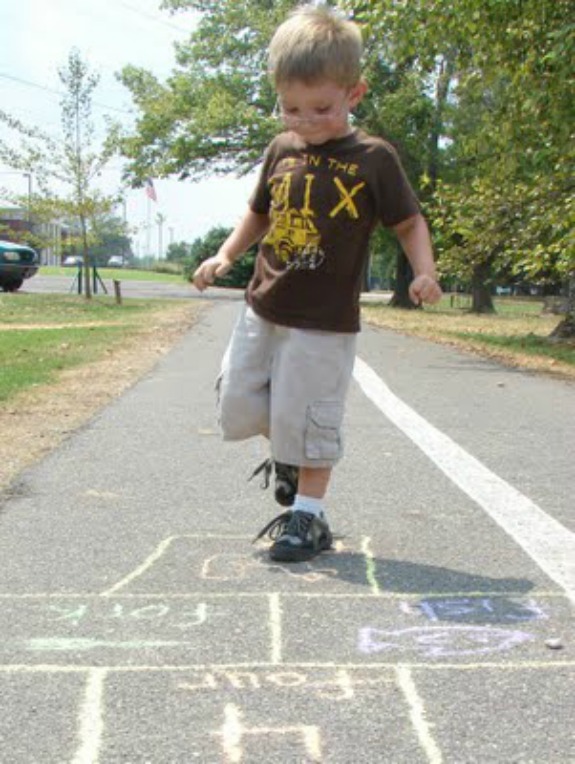 Instead of drawing numbers in your hopscotch grid, draw objects beginning with the letter sound you'd like to focus on. You can also label each picture accordingly. To play, simply toss a rock onto the grid and start hoping! As you reach the rock, say the word that is in that square. "Fish. F is for fish."
You can focus on one letter sound per game, which would be great for a "letter of the week" program, or you could mix things up by practicing more than one sound. This game is also a great way to practice articulation for speech therapy. 
Happy hopping!