Have you waited until the last minute to prepare a Father's Day gift for Dad this year? Need something quick and easy that the kids can help make? Here are three super quick last minute food gifts Dad is sure to love that use items you probably already have on-hand!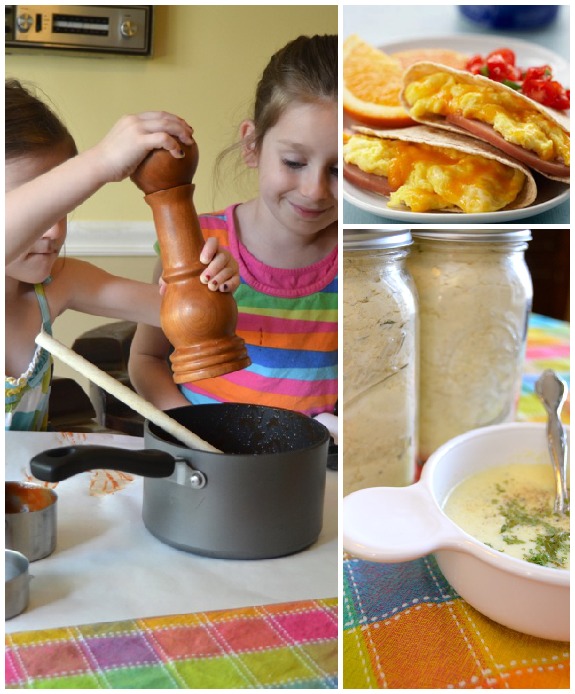 1. Quick and Easy Father's Day Brunch
If Dad wakes up feeling hungry, here's a simple breakfast quesadilla recipe that's sure to be a hit! The kids can help measure, pour ingredients, and set the table for a special breakfast. I usually cut up the veggies into strips, and let the kids practice dicing them using a serrated plastic knife.
Recipe and photo courtesy of Pritikin Longevity Center
Ingredients
1 cup diced assorted vegetables (the more colors the better!)
½ cup egg whites
¼ teaspoon freshly ground black pepper
1 whole-wheat, low-sodium lavash thin bread
3 Tablespoons  shredded fat-free mozzarella cheese
1 Tablespoon chopped fresh cilantro leaves (optional)
2 Tablespoons fat-free sour cream
¼ cup pico de gallo (no salt added) or no-salt-added salsa (such as Enrico's brand)
Procedure
In a medium nonstick skillet, sauté vegetables until beginning to brown.  Add egg whites and scramble.  Season with black pepper.
On a warm griddle or flat-top grill, place lavash thin bread and let the side facing the heat get hot.
Turn the bread over on the griddle or grill, and sprinkle the cheese on top side.
On half of the top side, spread the vegetable scramble and cilantro.
When the cheese begins to melt, fold the thin bread in half to cover the vegetables.  Press firmly, using a tool like a large firm spatula or bottom of a pan.  Flip on the other side, grill for about 2 minutes, and press.
Remove from heat.  Cut quesadilla into four pieces.  Serve two pieces per person with fat-free sour cream and salsa on the side.
---
 2. Homemade BBQ Sauce
For a super easy gift the kids can make for Dad, try making up a batch of homemade BBQ sauce! I love how the kids can play such an active role in making this.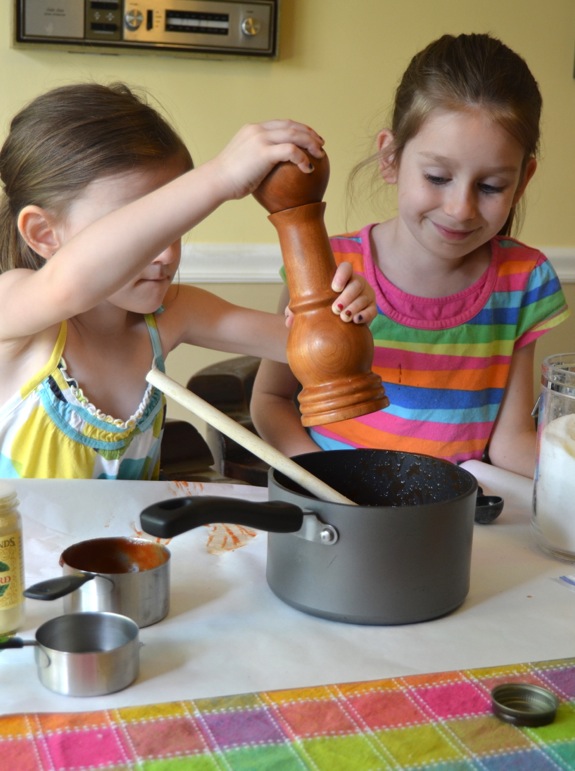 You can find the instructions for Homemade BBQ Sauce here. The kids can also paint the handle of a wooden basting brush to go along with it.
---
3. Potato Soup Mix in a Jar
Another last-minute gift idea for Dad this Father's Day is to make a batch of Potato Soup Mix in a jar!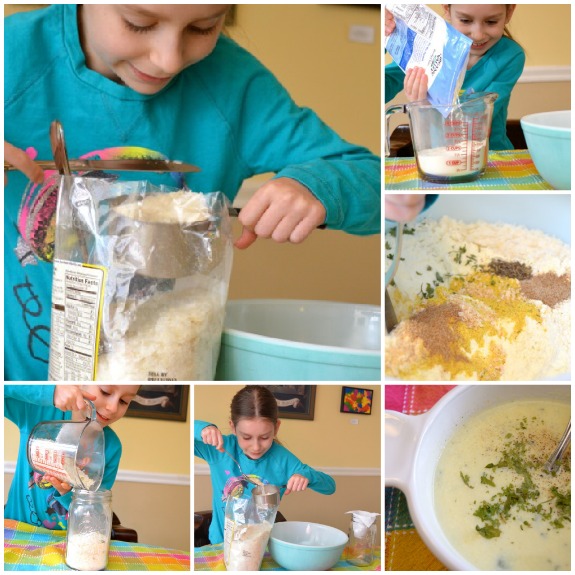 We love having jars of this soup mix on-hand and served with a garden salad for rainy afternoon lunches. You might already have everything you need to make it in your pantry.
Have fun!!