Need a yummy make-ahead side dish for an upcoming Memorial Day or 4th of July BBQ? These twice baked potatoes are easy to make, and can be made ahead of time for easy re-heating, allowing you to spend more time with your guests once they arrive. As an added bonus, they are made with delicious (organic and fat free) Stonyfield Greek yogurt!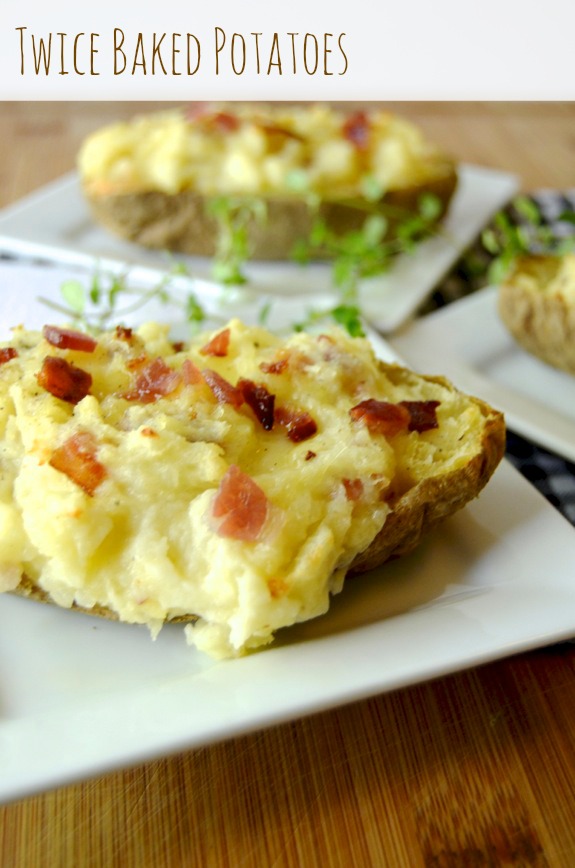 The kids can help measure, stir, and mash the ingredients! These are a great side dish for complimenting grilled steaks or burgers, and the yogurt makes them creamy and delicious!
To make 6 servings of twice baked potatoes, you will need:
3 large organic baking potatoes, baked until fork-tender
3/4 cup plain Stonyfield Greek yogurt
5 strips Applegate organic bacon, cooked crispy w/ fat removed — finely chopped
1 Tbsp. Organic Valley butter
3/4 cup Organic Valley shredded mild cheddar cheese
1 cup Stonyfield low fat milk
salt and pepper to taste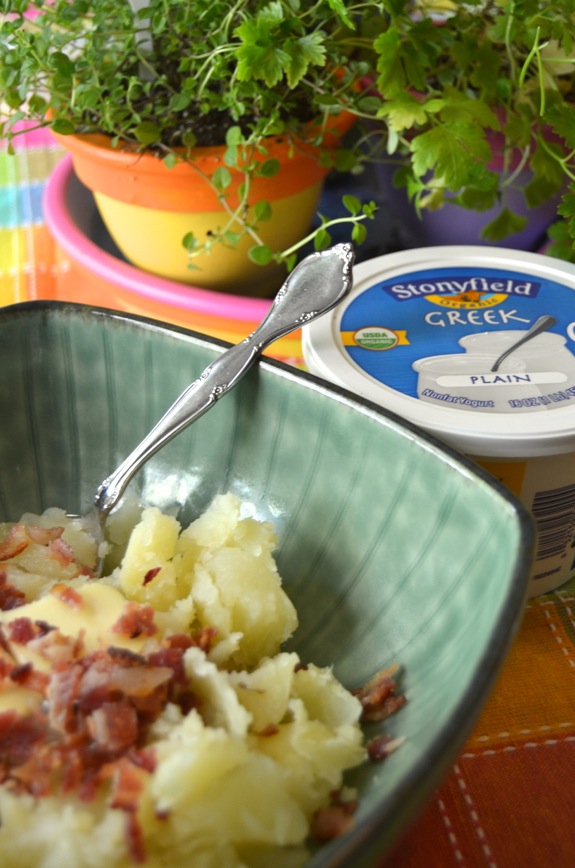 Directions: Once potatoes are baked, allow to cool for about 10 minutes before slicing in half. To a large mixing bowl add: the insides of the potatoes, leaving about 1/4 inch of potato around the skins, and the rest of the ingredients reserving some of the cheese and bacon bits for added garnish. Mash with a potato masher, and scoop back into the potato shells.
Bake at 350 degrees for an additional 15 minutes, or until heated through, then sprinkle with remaining cheese and bacon. Serve immediately.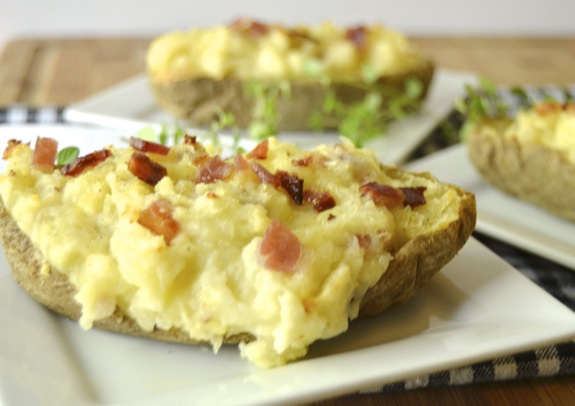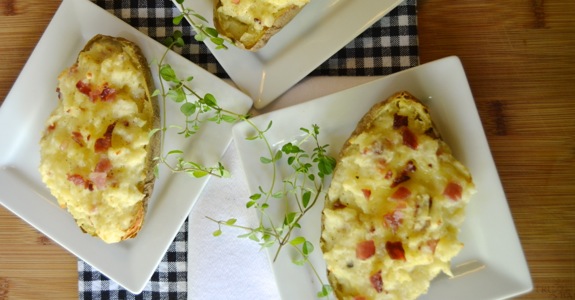 Have fun!!
Disclosure: I was given samples of Applegate organic bacon and Stonyfield yogurt as part of the Stonyfield Clean Plate Club for the purposes of this post. No monetary compensation was given. Also?? I love Stonyfield. Just sayin'. Oh, and all opinions are my own. (Full disclosure here.)