This creative craft for kids project is sponsored by Mod Podge Washout for Kids, an all-in-one sealer, glue, and finish that is designed to be kid-friendly and washes out of clothes in the washing machine and Apple Barrel paint, an all-purpose acrylic paint that comes in a wide variety of colors.  
---
These upcycled clipboards will keep the kids busy crafting, and can be made for a useful Mother's Day or teacher appreciation gift! They are easy to make, and all you need is some tissue paper, an inexpensive plain clipboard, ModPodge Washout for Kids, paintbrushes, and black Apple Barrel acrylic paint.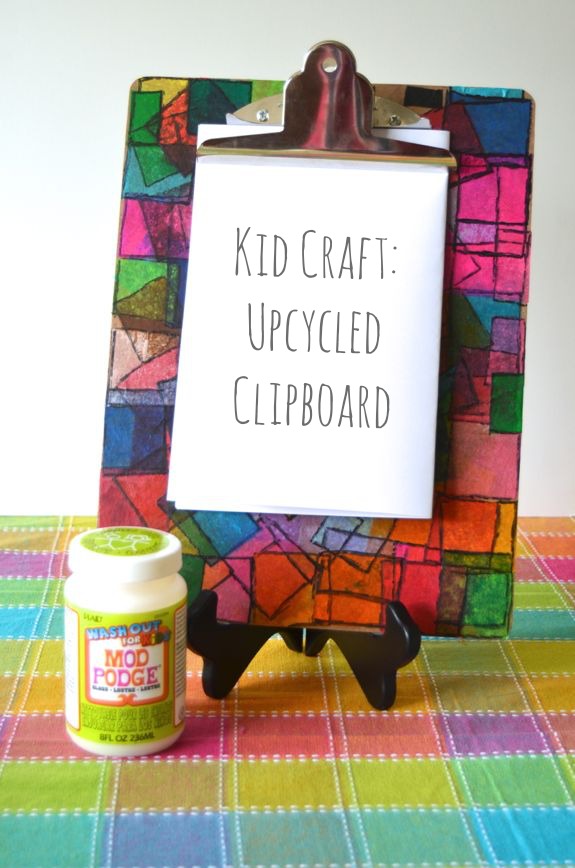 Cut small squares of tissue paper, and invite your child over to apply a thin coat of ModPodge Washout for Kids over the clipboard using a paintbrush. Arrange the tissue paper squares however you'd like! Emily loved overlapping hers a bit for a funky collage look. Apply another layer of ModPodge over top of the entire clipboard, and allow to dry completely.
I love having ModPodge on-hand for the kids to use for any impromptu collage or decoupage projects — a fantastic boredom buster!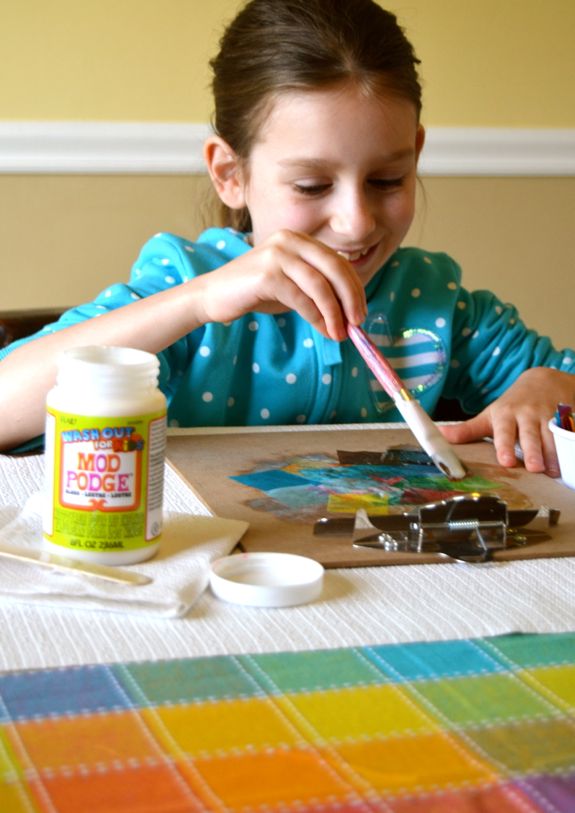 Once the clipboard is dry, it will have a clear glossy finish. Outline the tissue paper squares using a thin paint brush with black Apple Barrel acrylic paint for a more finished look, and allow to dry.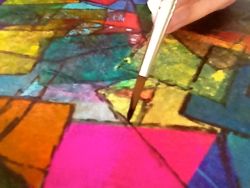 Apply a final thin coat of ModPodge, and allow to dry completely.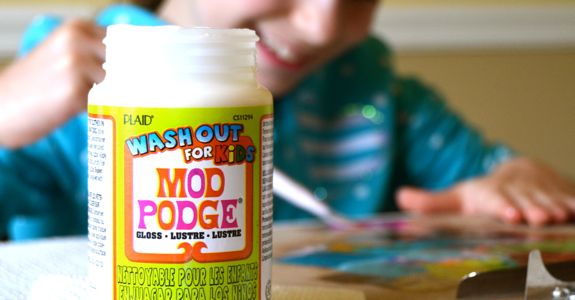 I love how each of these clipboards is unique, and the ModPodge gives them a smooth glossy finish that is easy for the kids to apply! More importantly, I was impressed with how easily the ModPodge washes out of clothes and from the paintbrush with soap and water, even when dry! Apple Barrel acrylic paint also washes out easily with soap and water while the paint is still wet.
Have fun!!
---
Disclosure: A big thank you to ModPodge Washout for Kids and Apple Barrel acrylic paints for sponsoring this post! All opinions are my own. Full disclosure policy is here.