Did you know March is National Craft Month? It's the perfect excuse to join the CRE8TIME initiative started by the Craft and Hobby Association! Michaels® has jumped on board to support this movement which involves setting aside one hour a day for eight consecutive days just for crafty creative fun, and I've set out to complete the challenge myself! (They didn't have to twist my arm…) For many busy moms, making time for crafts may seem selfish, but having a creative pursuit makes me happy, which in turn makes me a better mom.
After a trip to Michaels to purchase some supplies and gather up a bit of inspiration, it was time to get painting. I was particularly drawn to watercolor painting books and supplies, and the watercolor flowers book looked so Spring-like and inviting to me!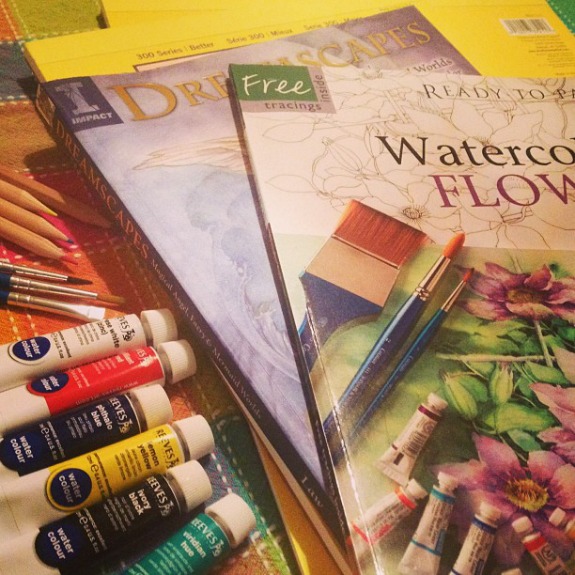 It's not finished yet, but here's a little sneak peek into what I'm been working on lately…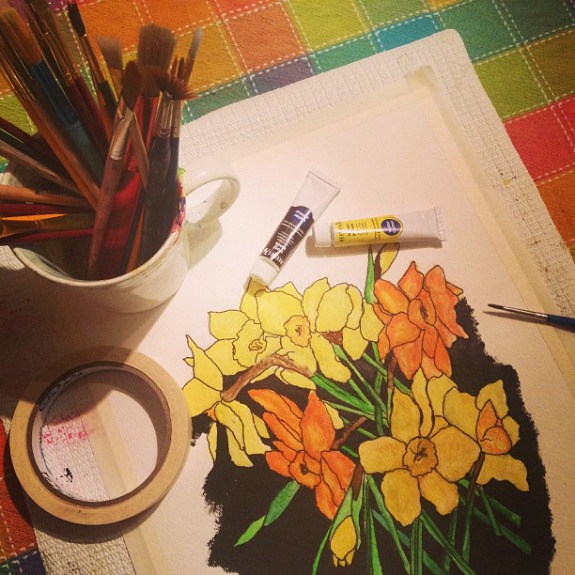 I'll be posting the finished painting soon and an update on how the CRE8TIME challenge is going. If you've completed any crafty projects recently, you're welcome to share them on the CRE8TIONS gallery! It's fun to see all the other inspiring projects posted there!
Do you make time for your own creative pursuits? Even just a few minutes a day could add up to something really amazing. It's time to reclaim your creativity! If you haven't set aside time for creating lately, perhaps this video will inspire you to do so:
A big thank you to Michaels® for providing me with art supplies, and the Craft and Hobby Association for inviting me to take part in the CRE8TIME challenge. To learn more about CRE8TIME, click here to join the movement!