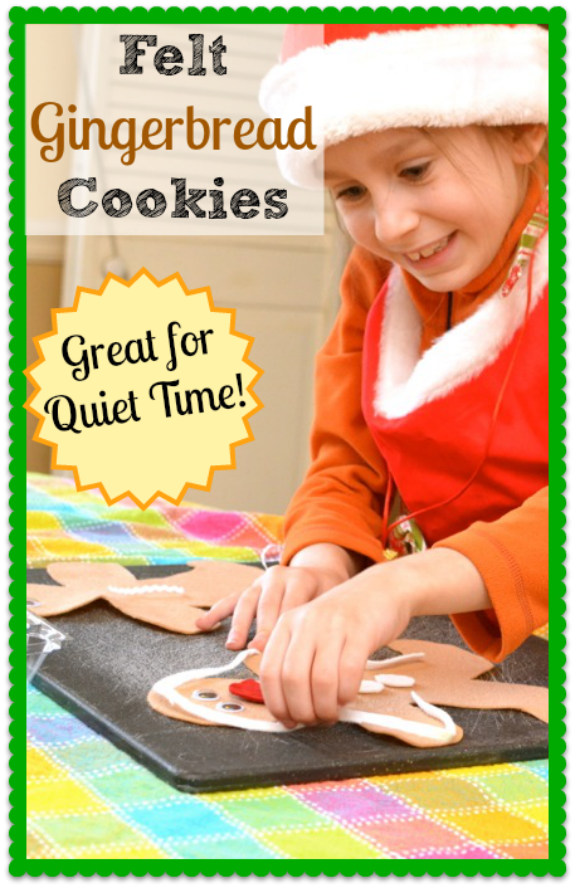 I had a few sheets of inexpensive tan felt leftover from a previous project, so I cut them into gingerbread men shapes for the girls to decorate over and over again. It was a big hit around here!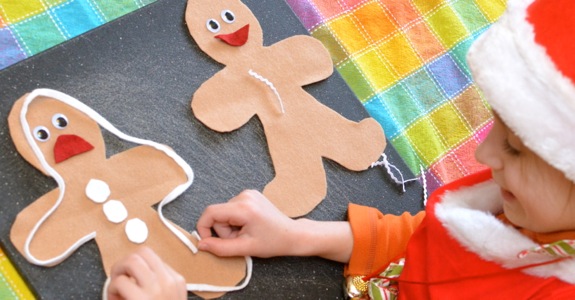 A few scraps of felt and some leftover ric-rack kept them happily entertained for a long time! Emily really got into it and ran to get her Santa hat, pretending to be a busy little elf. Clara thought making sad gingerbread men was hilarious. She would switch the smiles upside down whenever Emily wasn't looking!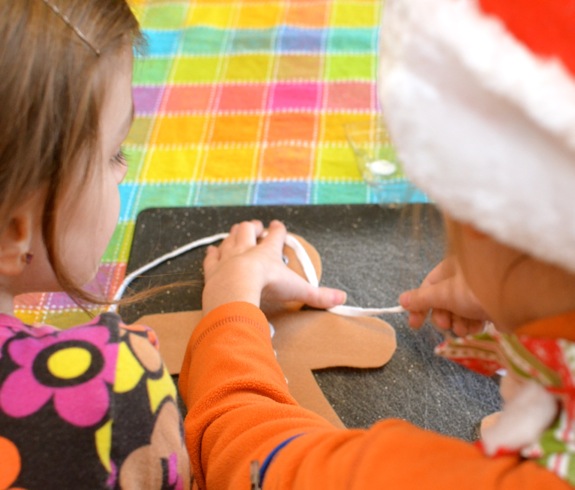 I love how such simple things can make them so happy!!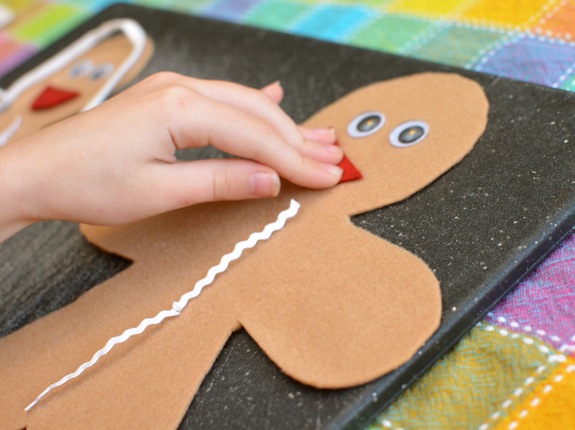 When they were all done decorating, we stored all of the pieces in a zipper bag to be taken out whenever they are in need of a little "quiet time" activity.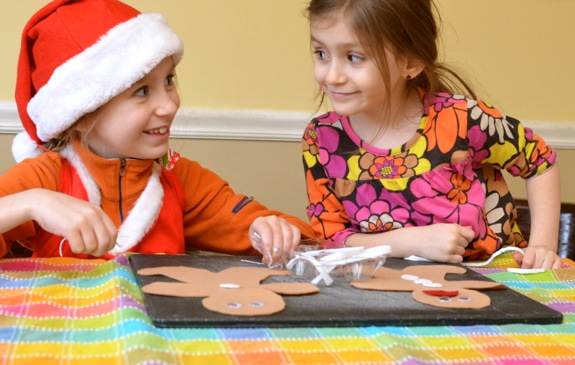 Frugal, festive, and lots of fun!!