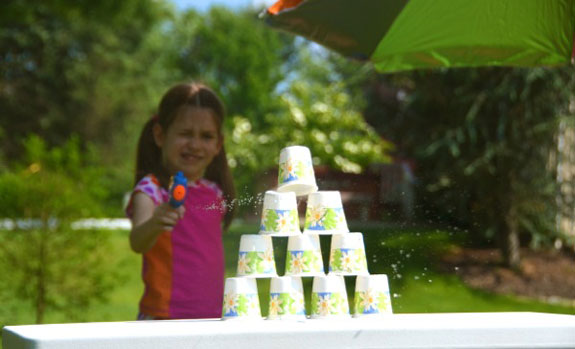 Here's another activity to add to the list of things to do with the kids this Summer — Make your own water pistol target range! Emily and Clara had such a GREAT time with this, and it's super easy to set up. Start by stacking some paper cups into a pyramid shape, as shown below. Then use some dollar store water pistols to try to shoot them down! No water pistols on-hand? Spray bottles filled with water would work well too.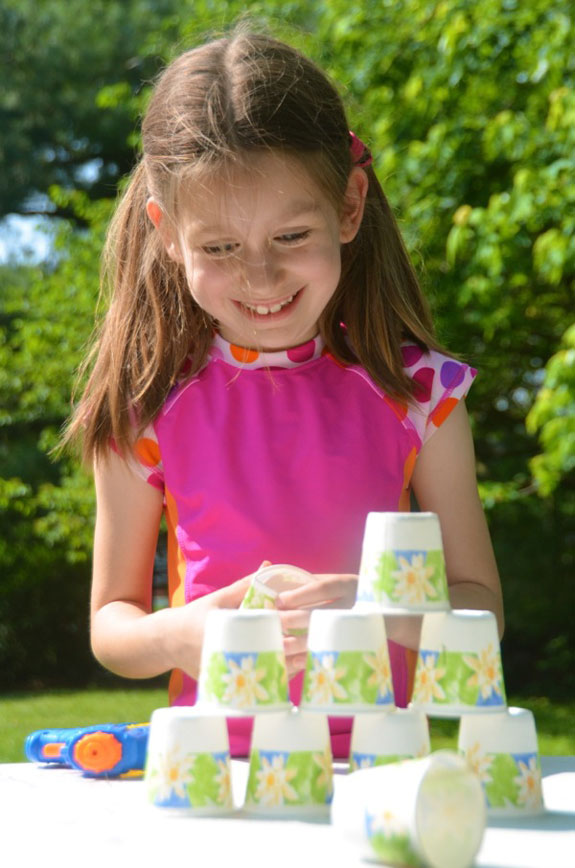 Emily was having so much fun with this, that she invited Clara to join her — they LOVED trying to shoot each other's pyramids down! There were so many smiles and giggles!!!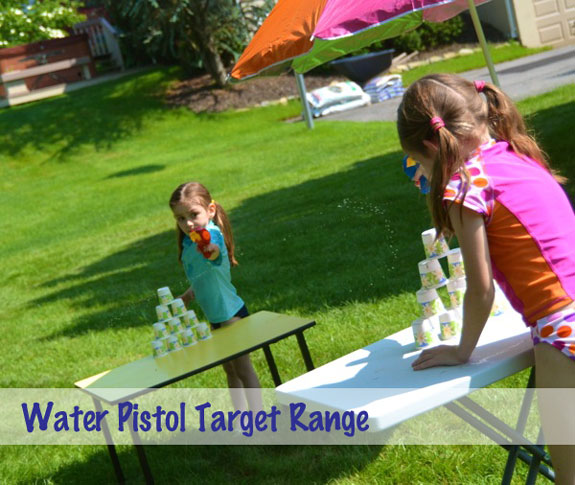 It was a close match every time. I think Clara should earn extra bonus points for shooting with one leg in the air — such concentration!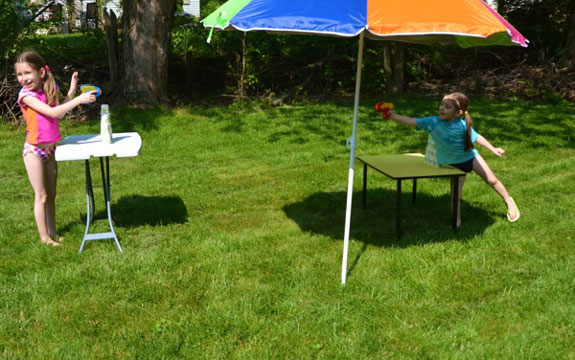 Great frugal, active, outdoor fun!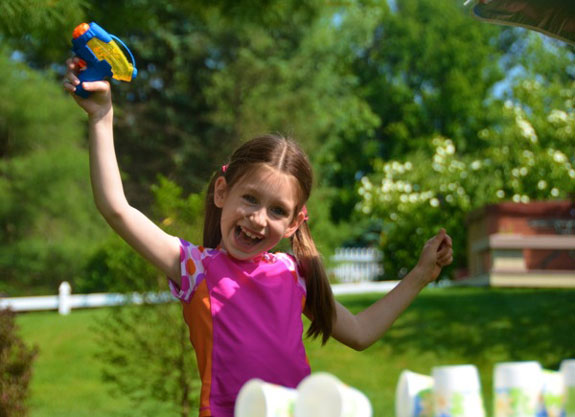 Looking for more great ways to beat the heat?? Here are 10 of our favorite cheap ways to keep cool this Summer!