The kiddos have been enjoying their cardboard cafe immensely!! Since then, there have been some requests for soft pretzels. Well, they didn't have to twist my arm! I've made pretend pretzels from felt before, but this version is SO much easier — no sewing!!!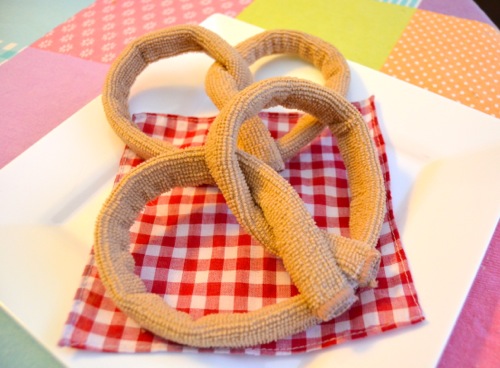 To start, you will need some microfiber cleaning cloths. I found these at the dollar store, a two pack, in tan — perfect!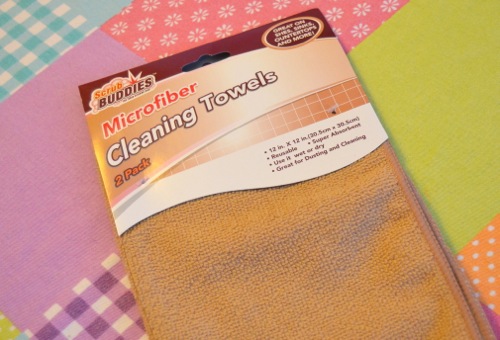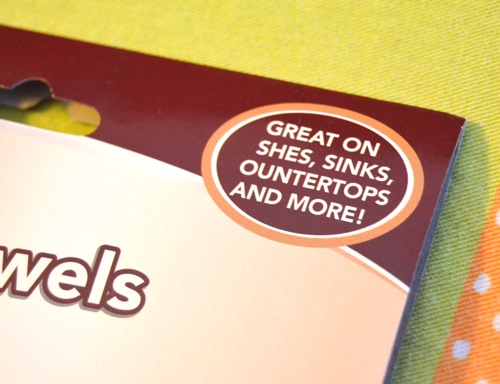 Wow, these are great on "shes"?!? I don't know what "ountertops" are, but they sound totally awesome! I would say this project falls under the "And More!" category, wouldn't you??
Anyhoo, each cleaning cloth will make two soft pretzels. Cut the cleaning cloths into four equal long rectangles.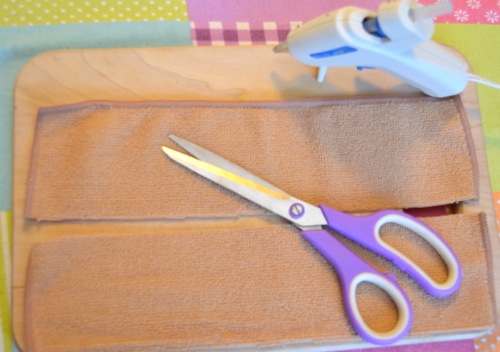 Use hot glue to make the seams as shown…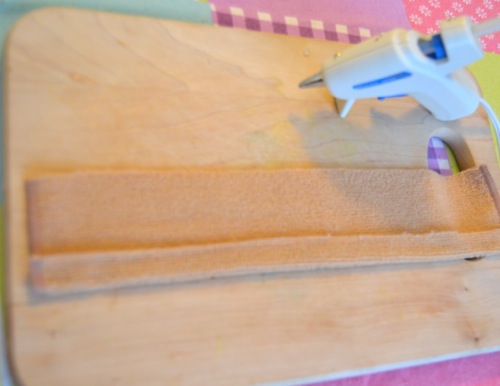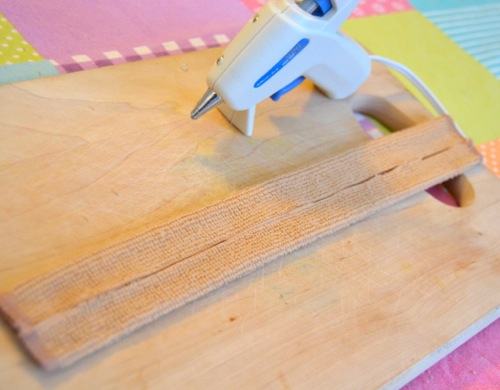 Fold the rectange in half, and hot glue into place as shown. Repeat the above steps with a second rectangle of microfiber cloth, and hot glue the two together to form one very long skinny rectangle/roll of "dough".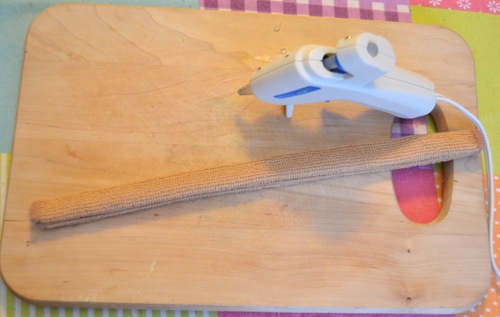 Twist into a pretzel shape and hot glue into place. Yay for easy, quick, no-sew projects that inspire lots of imaginative pretend play fun!!  If you'd like, you could even use fabric paint to add "salt" and/or "mustard".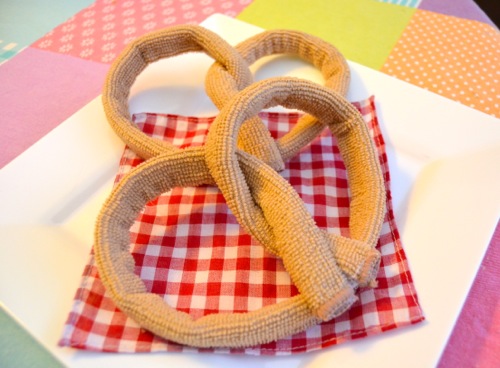 Bon Appétit!!