Know what makes me really happy??? Watching kids create colorful and unique pieces of art!!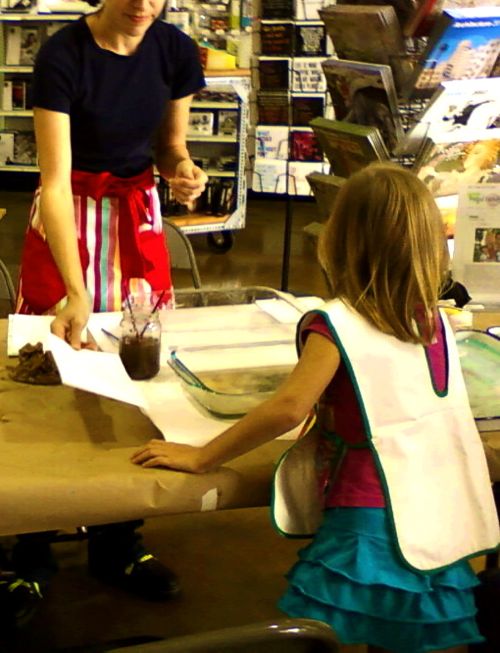 ((Insert Happy Dance Here.))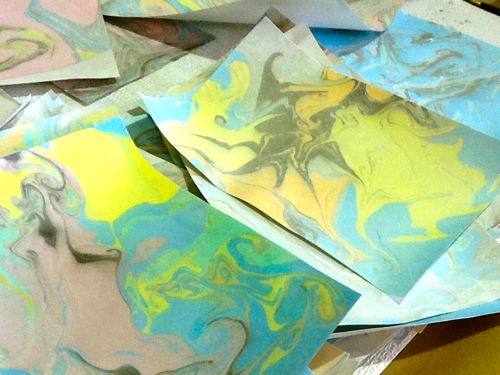 There was a LOT of painting and swirling — hundreds of beautiful prints were made! And plenty of "ooh's and ahh's" today! **bliss**
A BIG thank you to Blick Art Materials for hosting such a FUN event this afternoon. For more info on this particular paper marbling technique, click here.