Here is yet another FUN use for pool noodles — especially if you happen to have a few golf tees on-hand!! We reused the same ones from the awesome marble run and croquet lawn game.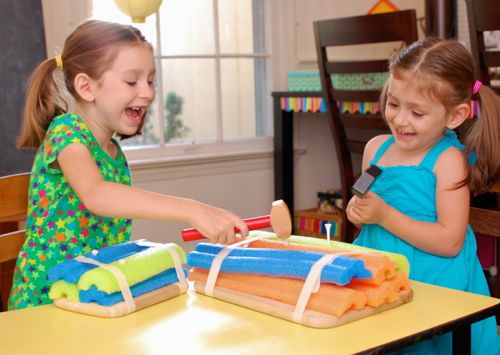 I used masking tape to attach the pool noodles to some small cutting boards, and invited the girls to bring some play hammers (we have so many of these, not sure where they came from??).
Hammer in the golf tees!!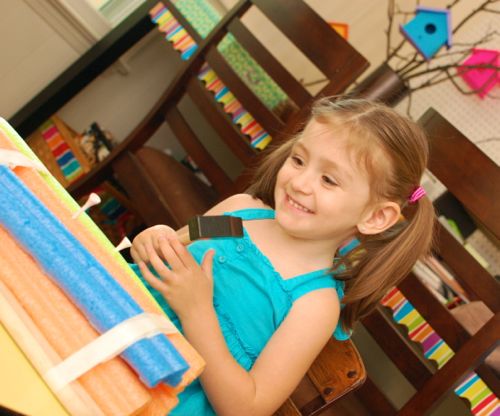 The girls loved that they could do this again and again. I loved that it helped build hand-eye coordination, and kept them happily occupied for a long stretch of time!!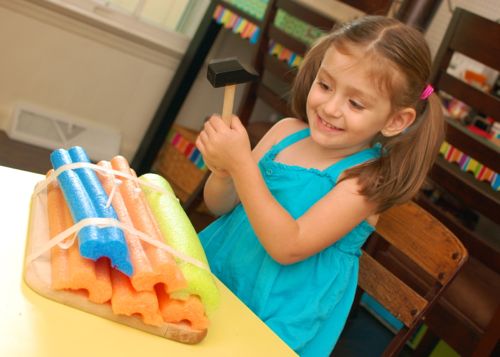 This little activity brought lots of smiles for an otherwise rainy morning. 🙂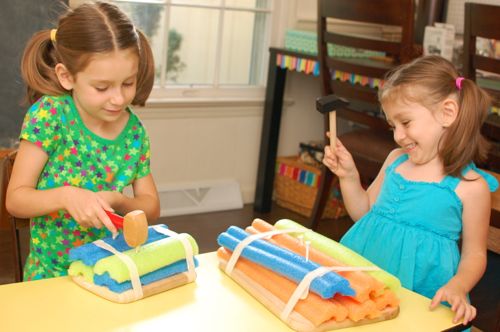 Simple (and very frugal) fun!!