Inspired by this post on Made by Joel, I thought Emily would enjoy a flower building toy of her own. There was just one small problem — I'm not skilled at woodworking…. yet! Though I have plans to explore that little hobby soon! But I didn't let that stop me….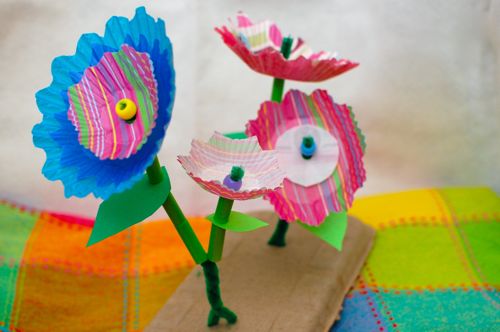 It's basically a recycled cardboard tray with some pipe cleaners laced through for stems, then we cut colored paper cupcake liners for petals, and some leftover green paint chips for leaves. We added cut green straws, and a few pony beads. A recycled egg carton worked well to keep all the pieces organized!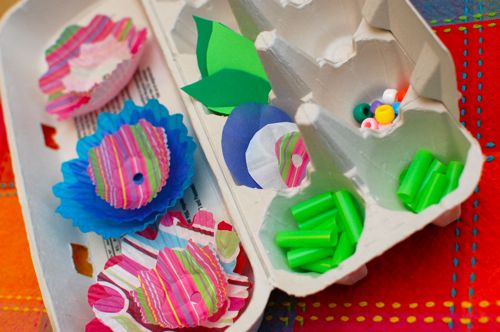 And this is what most of the afternoon looked like as Emily happily built and re-built her flowers….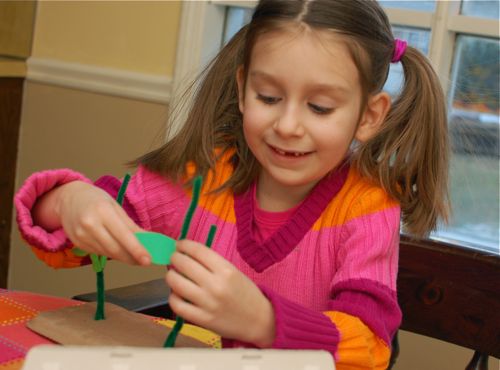 I managed to capture the look on her face when she discovered that she could turn the cupcake liners inside-out — this is what I love about open-ended free play!!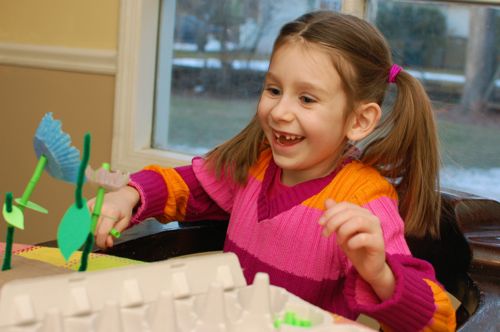 If Spring isn't coming soon enough for you, sometimes you have to take matters into your own hands!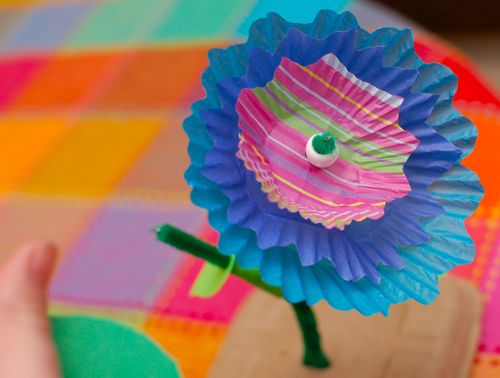 Have fun!!
I linked this post to:
A Marvelous Mess