Are you sick of turkey yet? In celebration of our 2 year blogiversary, we have yet another FUN giveaway for a pizza party prize pack!! (No turkey here!) This generous giveaway is courtesy of CSNStores.com, a site made up of over 200 online stores, where you can find anything from kids backpacks to upholstered headboards.
One of our very favorite activities to do together as a family is make homemade pizza, so we thought you might enjoy it too!!
One very lucky reader will win EVERYTHING you need to host a pizza party of your own!!! Including this Curious Chef Pizza Party Kit…..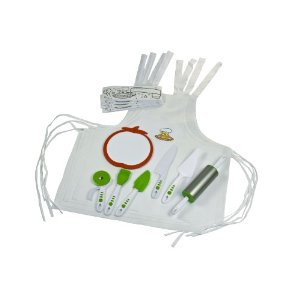 The set includes: a pizza cutter, pastry brush, spatula, knife, pizza server, rolling pin, cutting board, and four party aprons and hats.
And to help you make your pizzas, we thought you would like this Sassafras Kids Pizza Party Baking Kit…..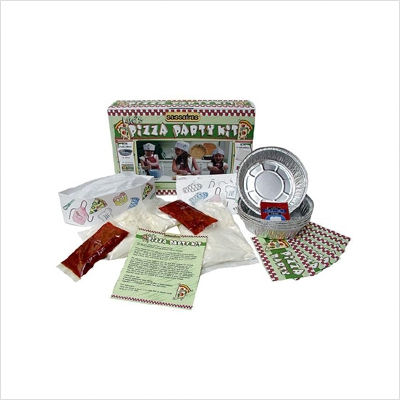 …which includes: 5 postcard invitations, recipes, 6 paper hats, pizza sauce, yeast and pizza crust mix to make 6 pizzas!!
AND — while you're waiting for your pizza to bake, you can enjoy this educational Pizza Math board game!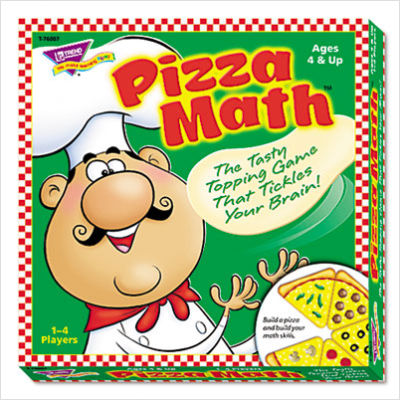 Pizza Math teaches counting and adding to 10, sorting and making groups! It's designed for kids ages 4 and up. (1-4 players)
Giveaway is open to all US residents. To enter for your chance to win, leave a comment on this post (be sure to include your email address). Blog/Tweet/Facebook about this giveaway, and you're in for three extra entries! Just be sure to leave a comment that you blogged/tweeted/facebooked.
Giveaway ends Sunday, December 5th @ 6:30pm EST and winner will be chosen by random.org
Good luck!!
Giveaway has ended and the winner is… Erin — who has been contacted via email!! Congratulations and thank you to everyone who entered!! Another fun giveaway starts soon!!