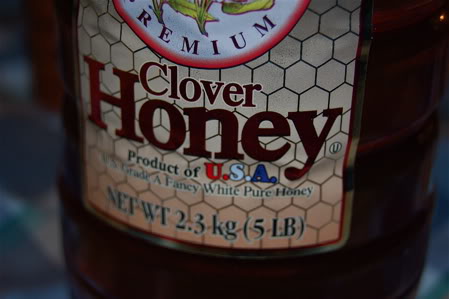 If done properly, buying in bulk can save a substantial amount of money. Check unit prices to make sure you are getting a good deal. Here are some of our family's top picks for stock piling and buying in bulk:
Toilet Paper

— I would say paper goods, but we have replaced paper towels and napkins with cloth instead. Toilet paper is usually a better buy in bulk, and with a good stock pile you will have the added bonus of being prepared for an emergency.

Shampoo

— Check beauty supply stores for prices on shampoo by the gallon. If you are worried that kids will not be able to use such a large bottle, try adding a pump or pour into a smaller bottle as you run out.

Peanut Butter

— This can be significantly less expensive when purchased in bulk, but check unit pricing to make sure. 

Cheese

— American cheese has a very long shelf life, and if you have a big grilled cheese eater in your family buying in bulk is the way to go. For other hard cheeses, buy in large blocks, shred or grate desired amount and then wrap the rest of the block in plastic wrap then aluminum foil before putting back into the fridge.

Honey

— Did you know that honey never spoils? If it crystalizes, simply warm it up a bit to bring it back to life. I have found this to be a better buy when purchased in bulk and never have to worry about running out for using in tea, baking, etc.
Tip — Studies have shown that people tend to use larger quantities of items when purchased in large containers. Even though you have 4 pounds of peanut butter, try not to use more than you normally would to make a sandwich, or you could be negating your savings.
Has your family tried buying in bulk? I would love to hear about it! Leave a comment and share your ideas with us!