Mark is originally from Pittsburgh, so we have been busy preparing for the Super Bowl at the Deneen household! 
We created these cute puffed rice cereal treats: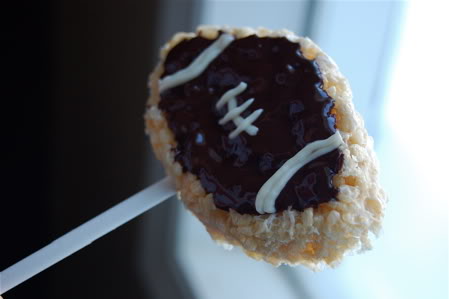 Made this awesome sun-catcher with construction paper, tissue paper, and some tape: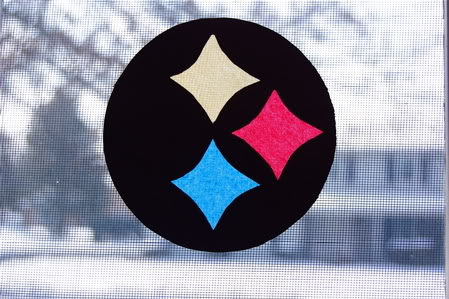 And whipped up a batch of some frugal snacks including: air-popped popcorn,
homemade pizza
, and loaded baked potatoes:
We even made our own pom-poms, and made this pint-sized football player using a toilet paper roll. You can download the printable template
here
.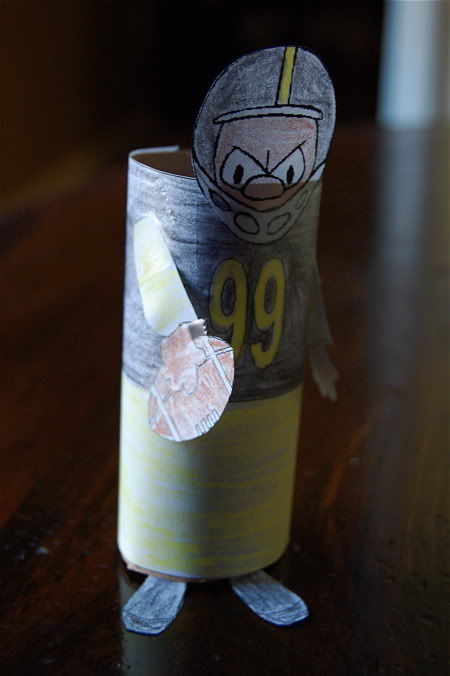 Is your family preparing for some Super Bowl fun? I would love to hear about it! Leave a comment and share your ideas with us!