Cooking with kids can be a lot of fun, and it's a great way to teach them about healthy eating. Here are a few tips to help make cooking with kids easier: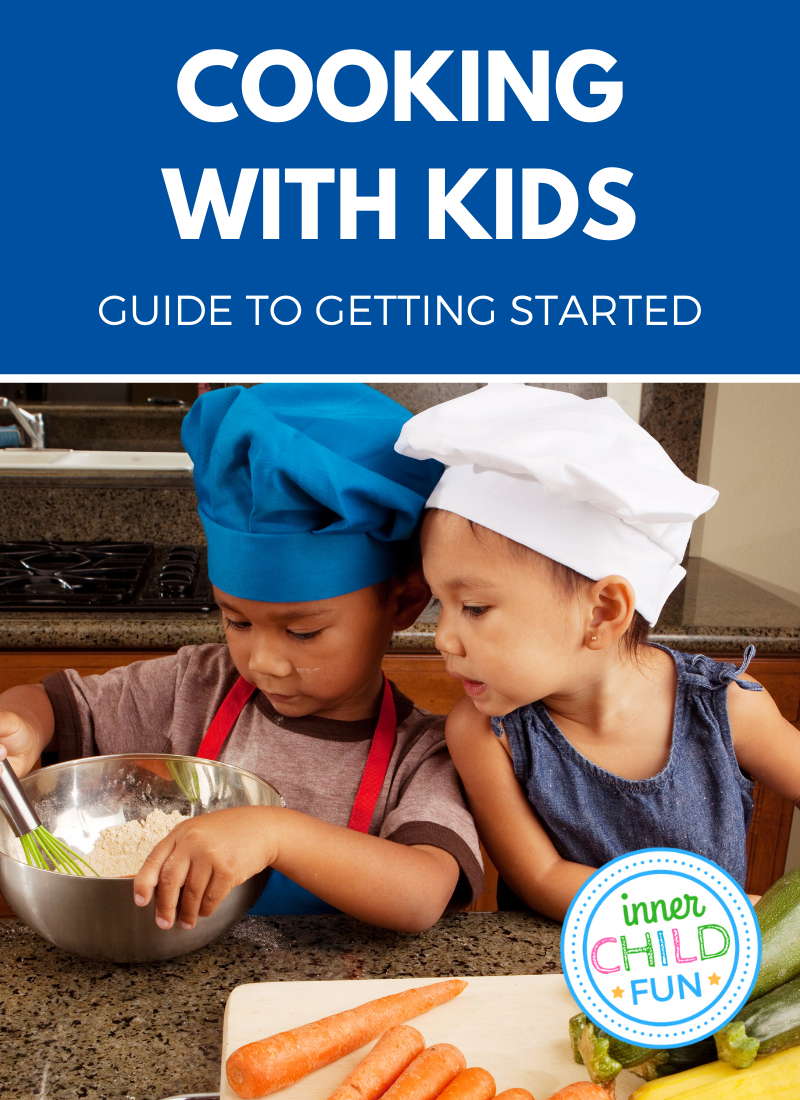 Disclosure: We are a participant in the Amazon Services LLC Associates Program, an affiliate advertising program designed to provide a means for us to earn fees by linking to Amazon.com and affiliated sites.
Get the kids involved in the process as much as possible.
There are many ways kids can help in the kitchen. Have them choose the recipe, help measure ingredients, and stir or chop vegetables. Kids can also help with setting the table or drying dishes afterward.
Make cooking with kids fun!
Turn on some music or get creative with your food presentation. You could even have a race to see who can finish their dish first. You may want to put on special aprons or a chef's hat!
Start with simple recipes.
Kids can gradually work their way up to more complex dishes as they get older and more experienced in the kitchen. One of our favorite recipe books is the Pretend Soup Cookbook by Mollie Katzen. Pretend Soup guides preschooler kids through age 8 with a variety of recipes. The book fosters an appreciation for wholesome and delicious food. Highly recommend!
Teach kids about healthy eating habits.
Show kids how to choose recipes with healthy ingredients and explain why eating a balanced diet is important. Explaining the importance of a balanced diet will help kids make healthier choices when they're cooking for themselves.
With these tips, cooking with kids can be a fun and rewarding experience for everyone involved. So get in the kitchen and start whipping up some delicious meals together!
More Cooking Fun for Kids:
Recipe Round-Up to Get Your Kids Cooking – Here are our tried and tested recipes where our kids have enjoyed being in the kitchen with us.
5 Story Books About Kids in the Kitchen – Here are some inspiring storybooks to read to (or with) your child that feature kids playing an active role in the cooking process, or exploring the world around them through food.
Simple Kitchen Science Experiments – These simple kitchen science experiments are fun to do and encourage kids to practice their observational skills, form a hypothesis, and record their results! The best part is they use common household materials you probably already have on hand.