Disclaimer: This creative activity is sponsored by our friends at Allessimo. All opinions are my own. Click this link to automatically get 15% off your Allessimo 3D puzzle!
These days I've been on the lookout for fun and engaging puzzles the kids and I can do together. With the kids transitioning to full-time online classes this fall, it's even more important that we try to find screen-free learning activities. I was excited to learn about the 3-D puzzles from Allessimo!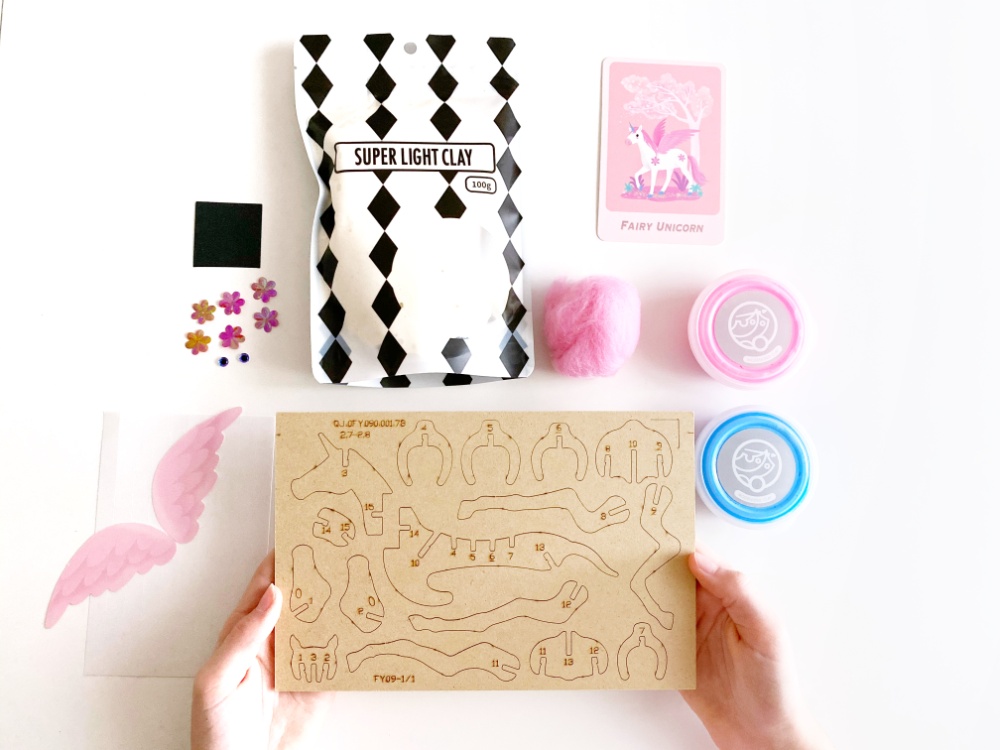 Allessimo features a full product line of wooden 3-D puzzles to paint or sculpt fun animals, cars, mythical creatures, and more. Clara, my 12 year old, was especially excited to receive the Wunder Clay 3-D Unicorn puzzle from Allessimo for the purposes of this review! Unicorns are one of Clara's favorite mythical creatures, so she could not wait to build her own 3-D version!
What's in the box?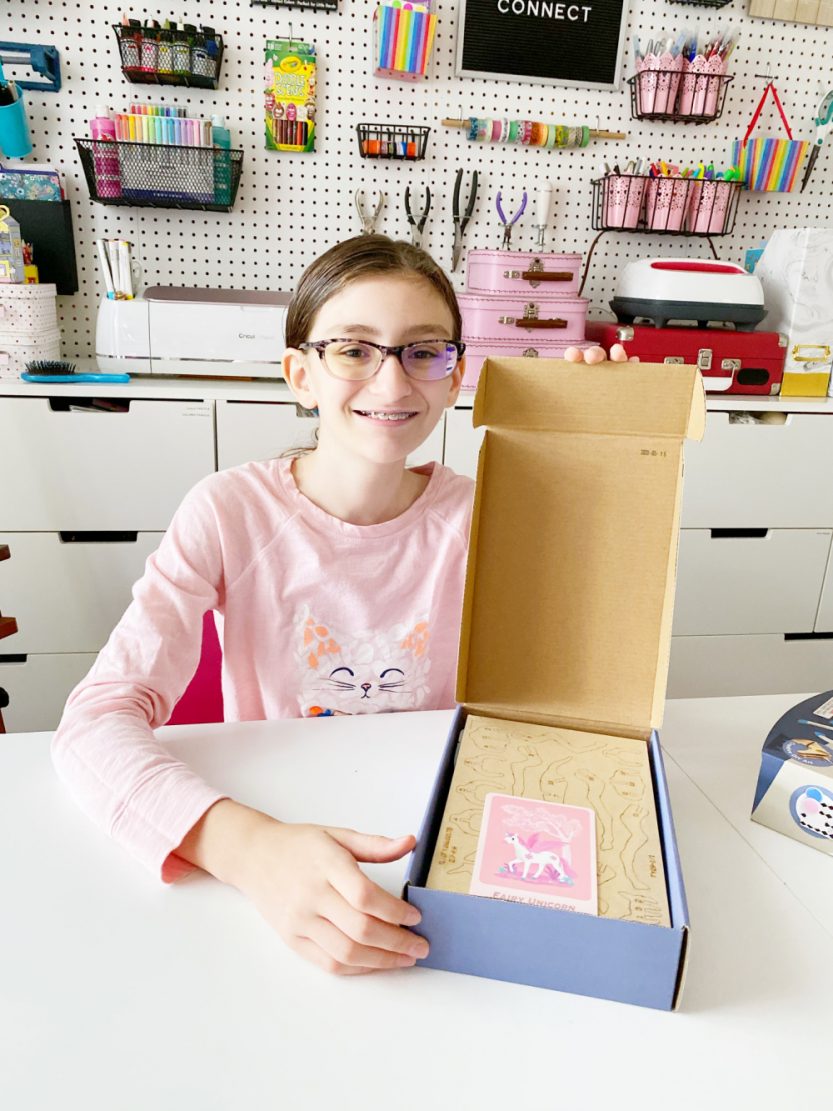 Inside the Wunder Clay 3-D Unicorn puzzle, we found:
wooden puzzle pieces
extra lightweight clay (in white, pink, and blue)
cardboard wings
small piece of sandpaper
decorating accessories (felt roving for hair, flowers, wiggle eyes, etc)
instruction card with a QR code to view a quick assembly video.
Building the Puzzle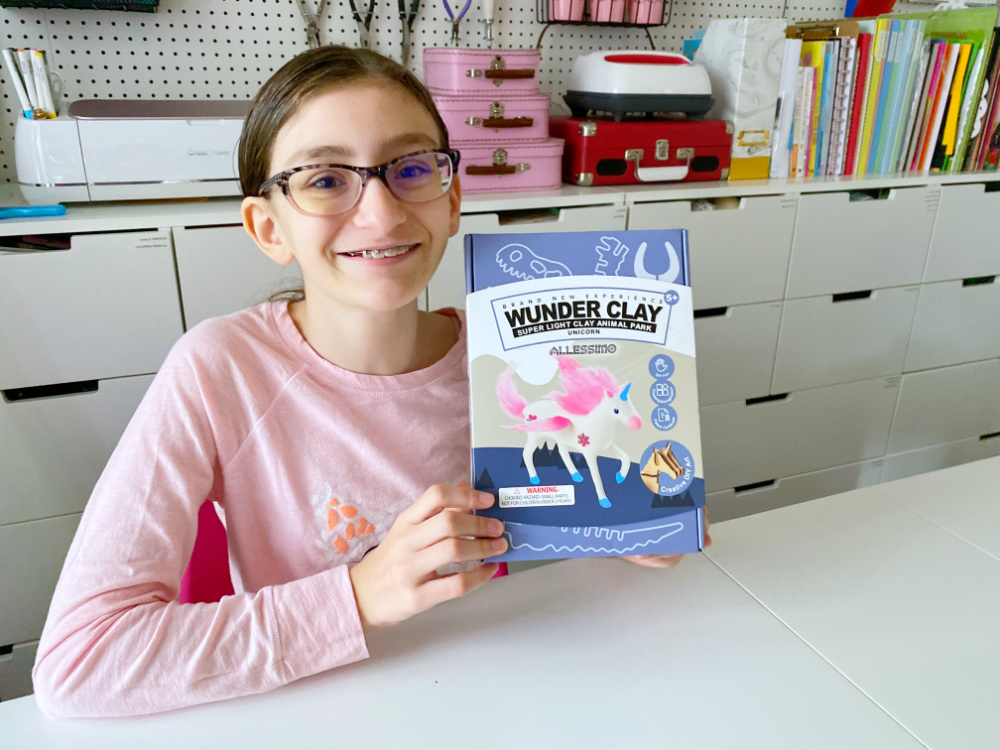 The wooden puzzle pieces can easily be punched out from the wooden sheet, and sanded (if needed) with the provided piece of sandpaper. Clara did very little sanding because the edges were already quite smooth. Once they are ready to assemble, we loaded up the video tutorial using a QR reader app on my phone. The video is very clear and straight-forward, so we got to work right away!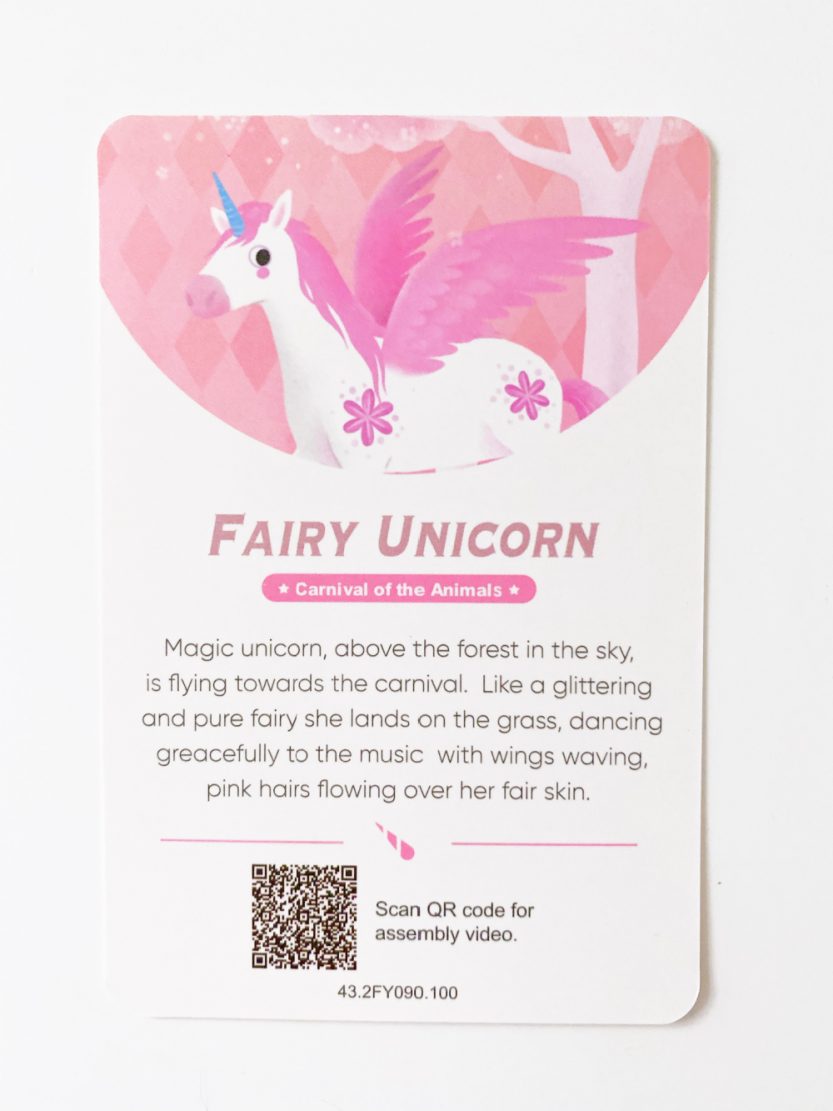 The puzzle pieces slide together easily, and I helped Clara ensure the pieces were in all the way for a snug fit. Once the frame was built, it was time to use the provided clay to bring our 3-D model to life!
Bringing the Puzzle to Life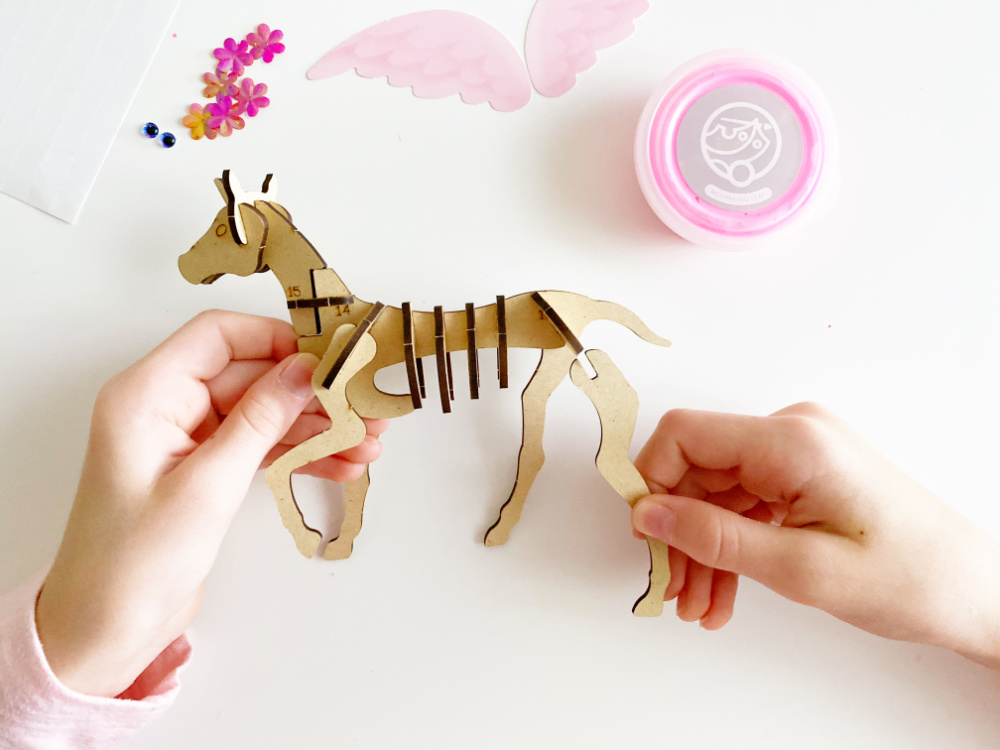 The clay is extremely light-weight and easy to use. Clara and I were surprised at how well it could be blended. We also noticed that it has a fairly long drying time, allowing plenty of time to work on the project. If Clara wanted to take a break, we just placed the remaining clay in either the air-tight containers or the zipper bag to keep the clay from drying out too soon.
Finishing Touches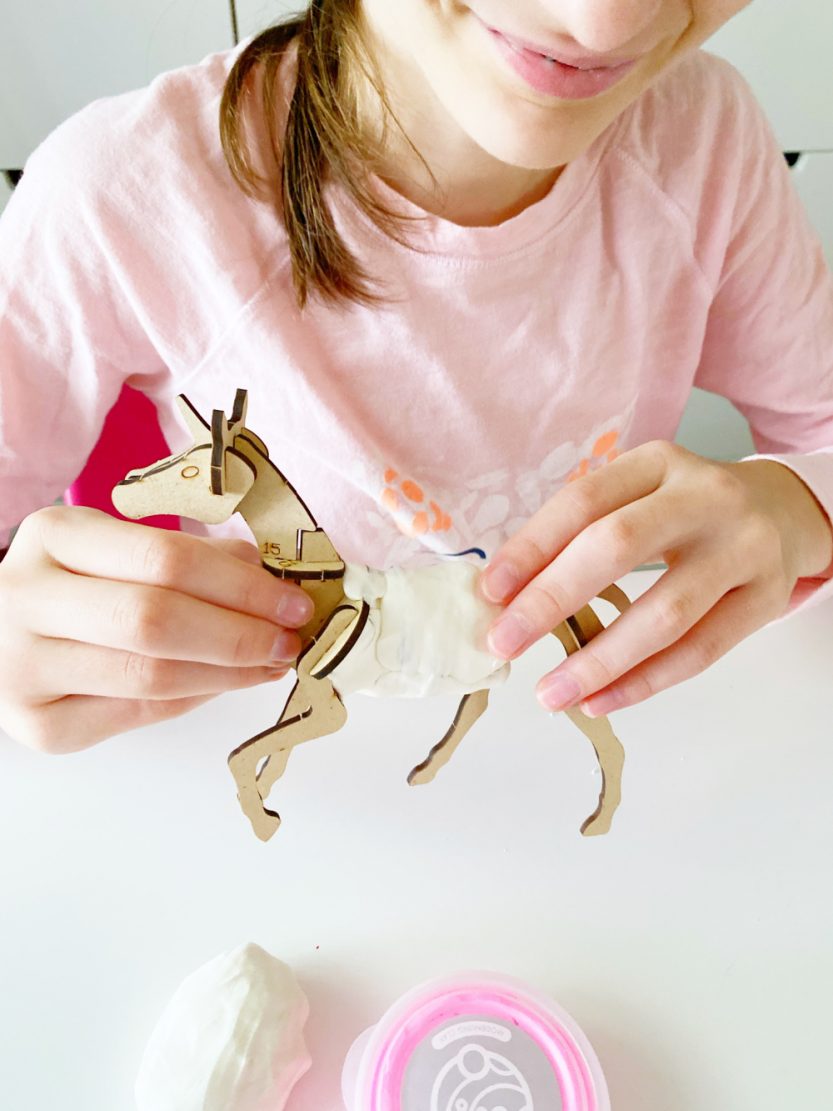 Lastly, it was time to add the finishing touches to our 3-D unicorn. Clara added bits of felt roving for the mane and the tail, some wiggle eyes and a muzzle to the face, and some blue clay for hooves. Very cool! She loved adding the flowers for a cute touch! Finally, we added the cardboard wings and our unicorn creation was complete!
Overall Impressions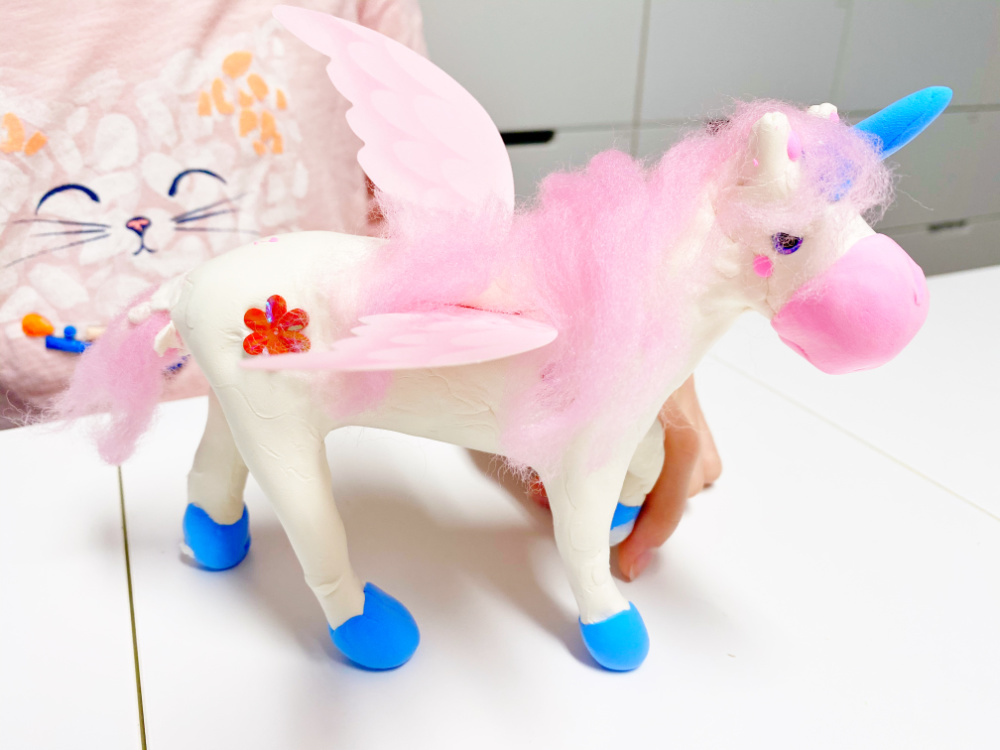 This was a crafty and fun project for us to do together, and I would love to try other Allessimo puzzle kits in the future. The painted versions would be great to do too! I plan to order some to have on hand for rainy days or anytime we need a fun activity to do together. Overall, the 3-D puzzles are great for keeping kids engaged in learning without the use of screens, plus we get to spend quality time together. A win-win!
Click this link to automatically get 15% off your Allessimo 3D puzzle!