This advent calendar is easy to make and there are lots of different options for customization! I love how colorful and festive it looks. The best part is that there is no sewing involved in making this advent calendar. Would you believe it is made from a simple over-the-door shoe organizer? Scroll down for the free printable template too!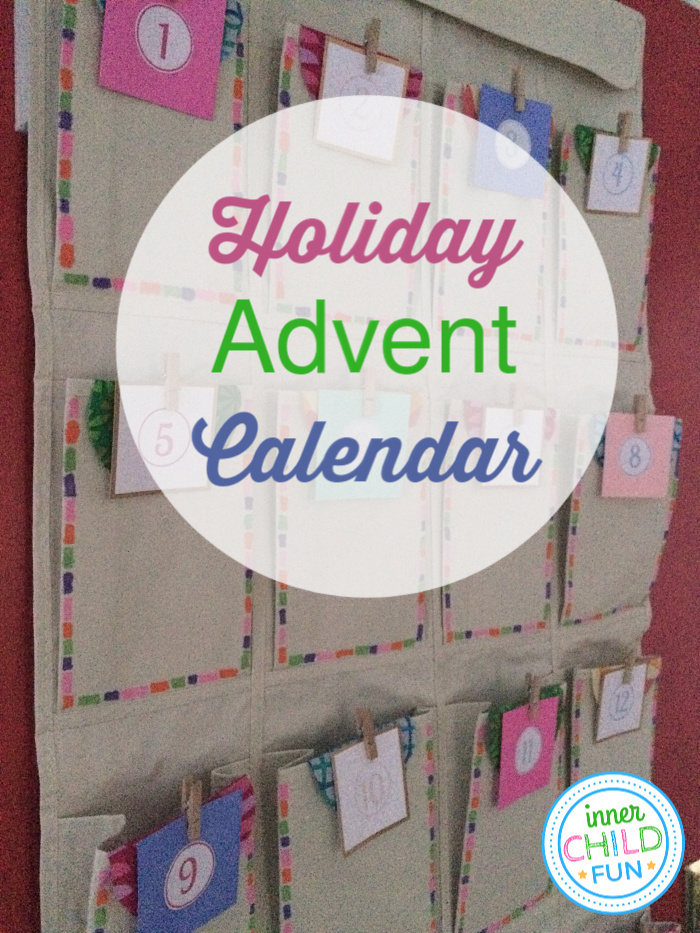 Materials Needed:
Disclosure: We are a participant in the Amazon Services LLC Associates Program, an affiliate advertising program designed to provide a means for us to earn fees by linking to Amazon.com and affiliated sites.
To make this advent calendar, you will need:
Over-the-Door Shoe Organizer – we love this one by Mindspace! It features heavy-duty canvas and 24 big pockets.
Fabric Scraps
Printable Advent Calendar Number Template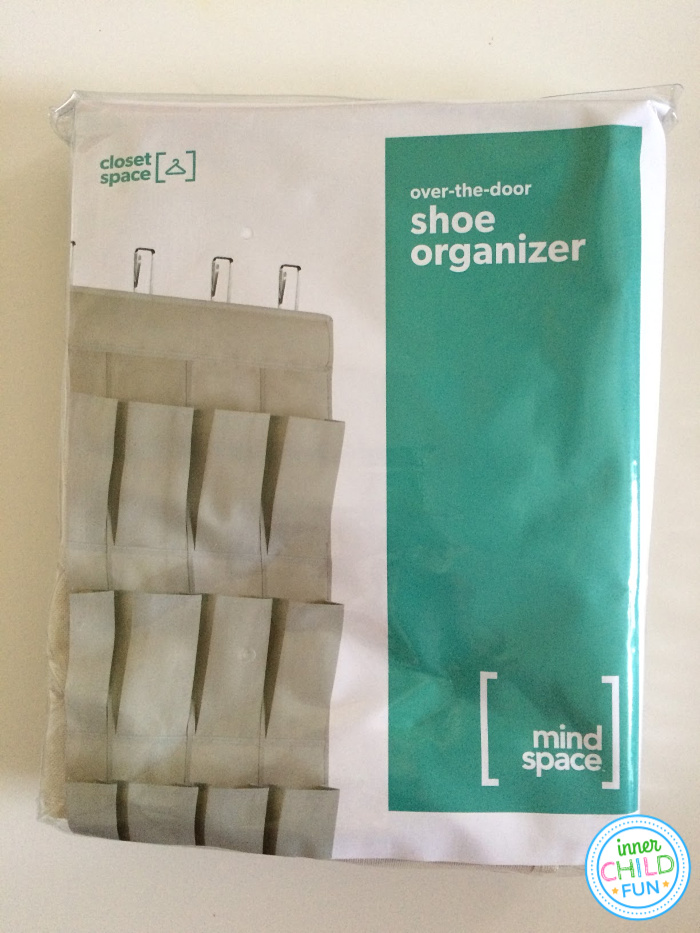 Getting Started:
Start by prepping the over-the-door shoe organizer by following the package instructions to hang the organizer over the door. Next, use a fabric steamer to reduce any wrinkles in the canvas.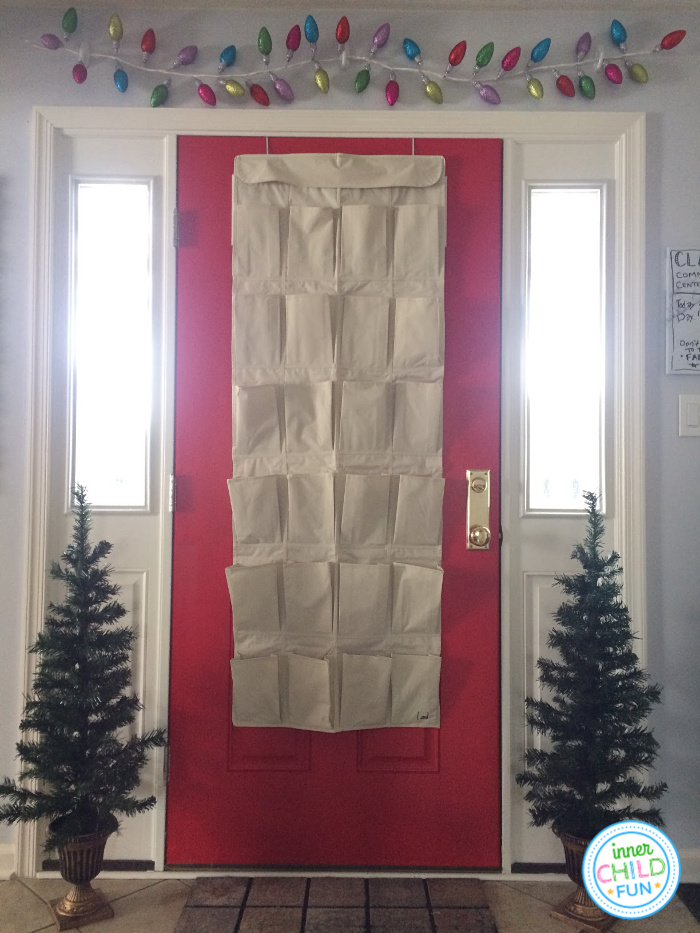 Once the organizer is steamed, carefully remove the shoe organizer, but leave the hooks over the top of the door. Place the shoe organizer on a large, flat surface.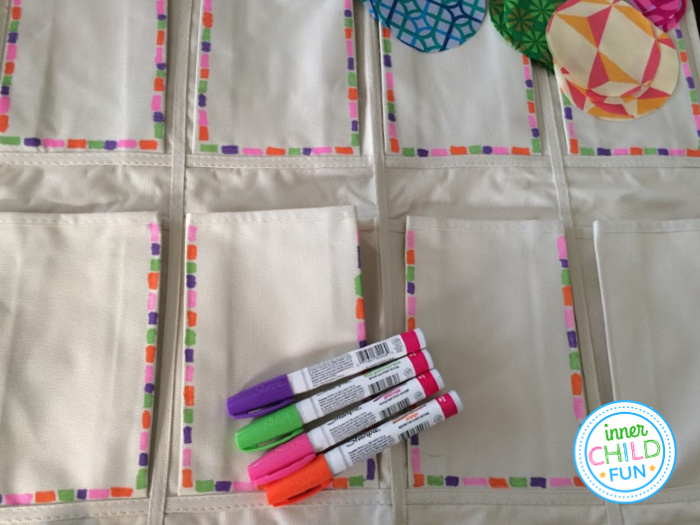 Once the organizer is laying flat, use paint markers to add some colorful designs! I chose to draw a simple border around each of the pockets. Leave space at the top of each pocket for the calendar numbers to be added.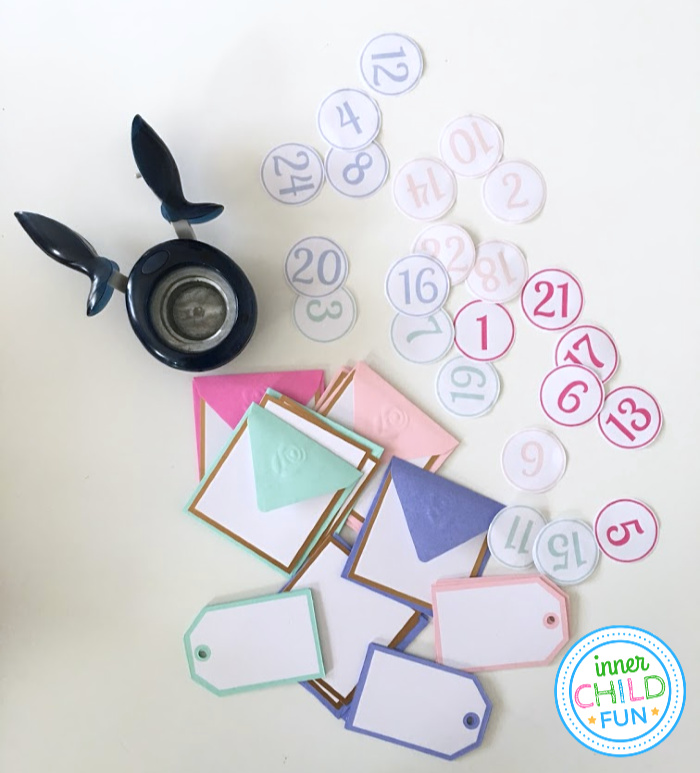 Download and print the free printable advent number template. Use scissors or a 1.5-inch circle punch to cut out the calendar numbers.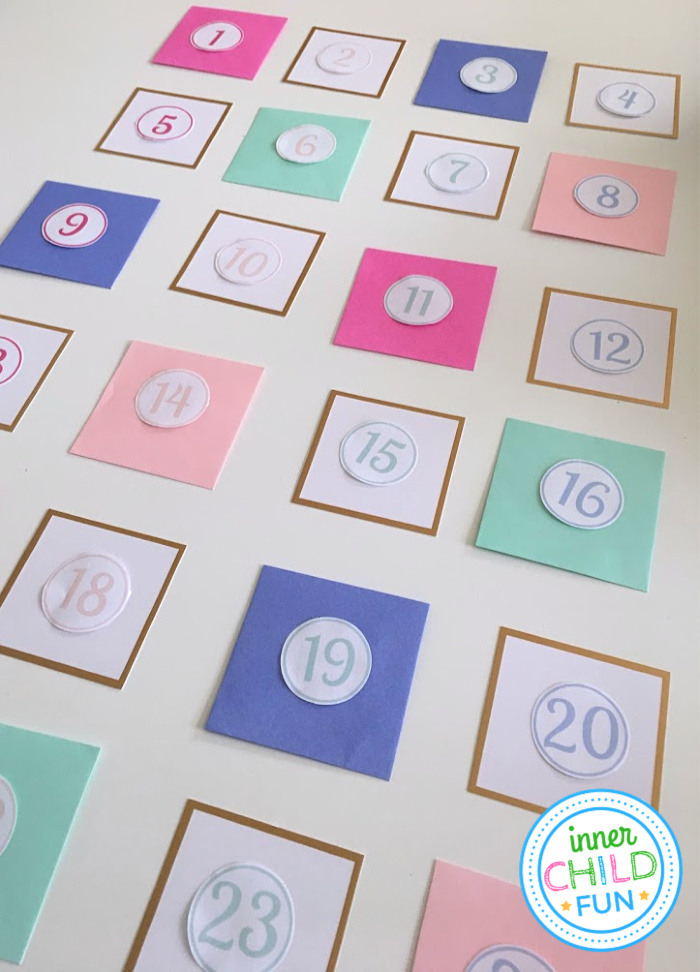 Once all the numbers are cut out, arrange them onto pieces of card stock paper however you would like. Glue the numbers into place.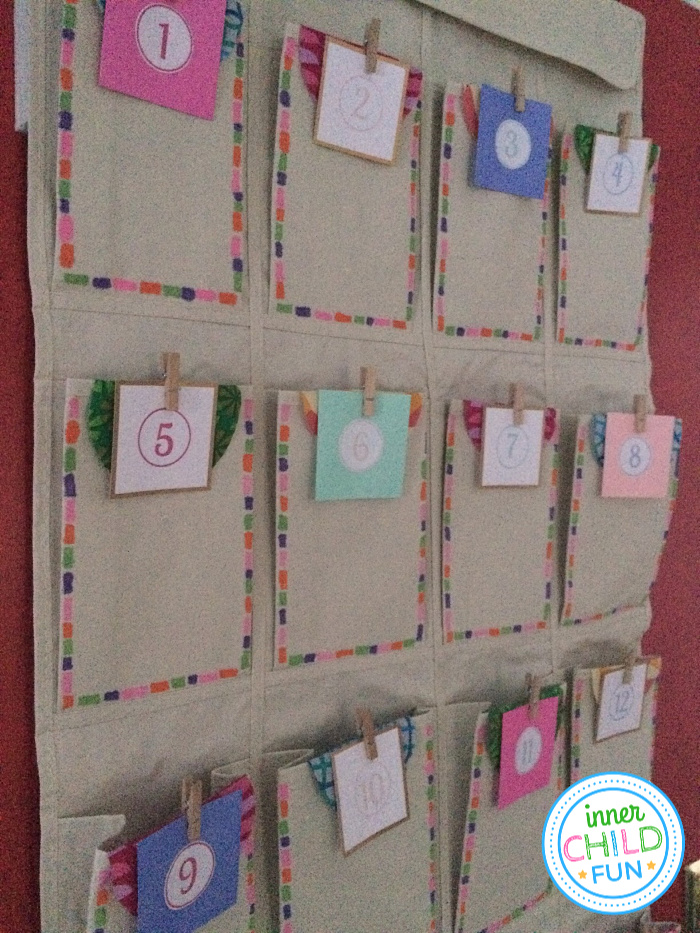 Once the glue has dried, use mini clothes pins to layer a piece of a fabric scrap, then the calendar number along the top edge of each pocket.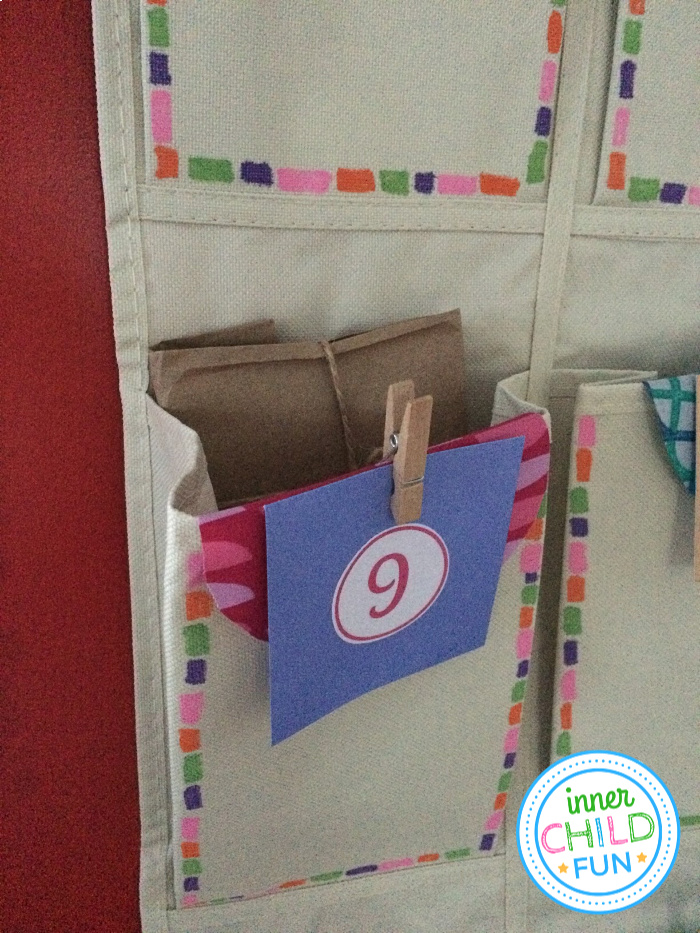 The pockets on the Mindspace over-the-door closet organizer are generously sized! You can fit lots of fun and festive goodies for each day. We wrapped our gifts in brown paper lunch bags and tied them with twine.
Alternatively, place a sealed envelope inside each one with a piece of paper containing a simple holiday activity for the family to enjoy. You will find a free printable with a list of advent activity ideas here!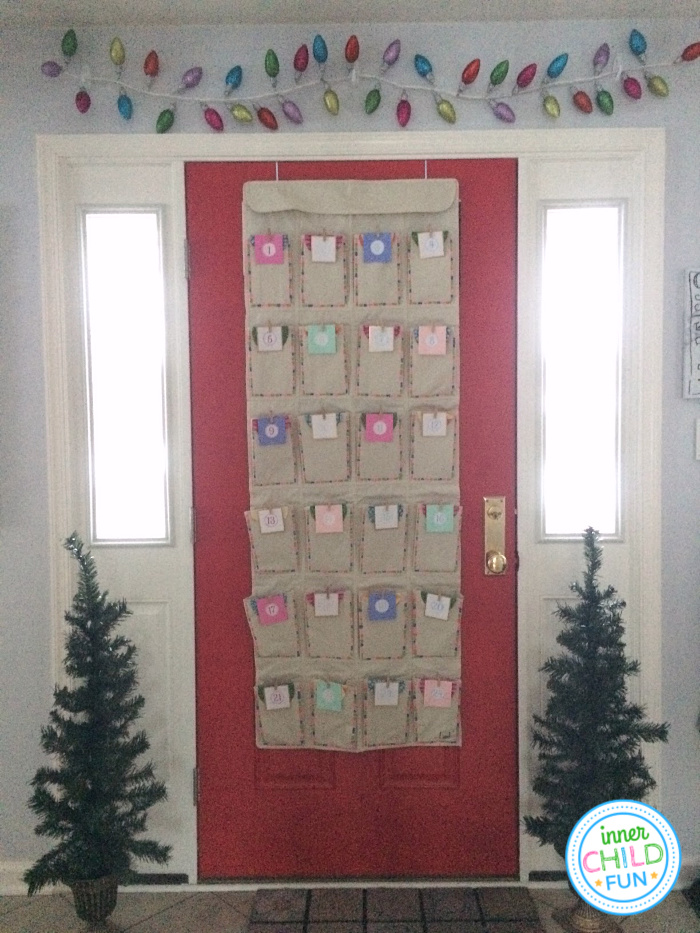 Advent Calendar Gift Ideas:
Here are a few small gift ideas for what to include in your advent calendar. Mix and match them however you would like!
scented hand lotion
hot chocolate mix
bath salts
small chocolates
small bottle of liquor
pair of cozy socks
small books or notebooks
small bag of popcorn
box of peppermint tea
gift cards
holiday candles
nail polish and filing boards
facial masks
lip balm
small bag of holiday candy
reusable water bottle
mini bottle of wine or champagne
bag of roasted nuts
a new ornament for the tree
bag of holiday flavored coffee
scented sachets
new pack of pencils or pens
small package of cookies
reindeer food
Have fun!!
Question – Do you have a great gift idea for an advent calendar that is not listed above? I would love to hear from you! Leave a comment and share your ideas with us!
More Advent Calendars to Explore: