Disclosure: My family was hosted by Kalahari Resorts and Conventions for the purposes of this review. All opinions are my own.
Looking for a family getaway with lots of active fun? Kalahari Resorts and Conventions is about to reveal Phase II construction of its Pocono Mountains, PA location. This expansion will make Kalahari Resorts and Conventions in the Poconos "America's Largest Indoor Waterpark"! With 220,000 square feet of attractions, the newly expanded waterpark will include several new water slides, more cabanas, a wave pool, and so much more! A BIG thank you for our friends at Kalahari for hosting us last weekend and for giving us a special preview tour of the expansion!!

Here is my full review of the Kalahari (Pocono Mountains, PA) and indoor waterpark experience:
Upon checking in to Kalahari, I knew my family was about to be treated to a very special experience! As soon as we pulled up to the front entrance, we were warmly greeted and directed to the registration desk. Kalahari is an African-themed resort offering several attractions on-site. Everywhere you look there are special details and authentic artwork that make Kalahari unique. The atmosphere seemed to transport us all so far away. At check-in we were each given a wrist band.
The wrist bands at Kalahari are:
waterproof
the key to your resort room
your ticket to the indoor waterpark
used to charge for any additional fees while at the resort (restaurants, gift shops, etc).
super convenient!
We chose to enjoy dinner at the Ivory Coast restaurant for a sit down meal. The food was great and there were lots of options for the kids. The service was friendly, and the atmosphere was great for families. My kids loved that their meals were served on elephant-shaped trays!

Next, we checked into our hotel room. Our room had several amenities including: a mini fridge, microwave, coffee maker, large flat screen television, 2 queen size beds, sofa, hair dyer, spacious bathroom with full size tub, safe, and more. There are several vending machines, ice machines, and coin-operated laundry facilities within the resort. We found our room to be quite comfortable, very clean, and quiet! One small issue — our shower had very low water pressure (GREAT for water conservation, but difficult to rinse shampoo out of hair).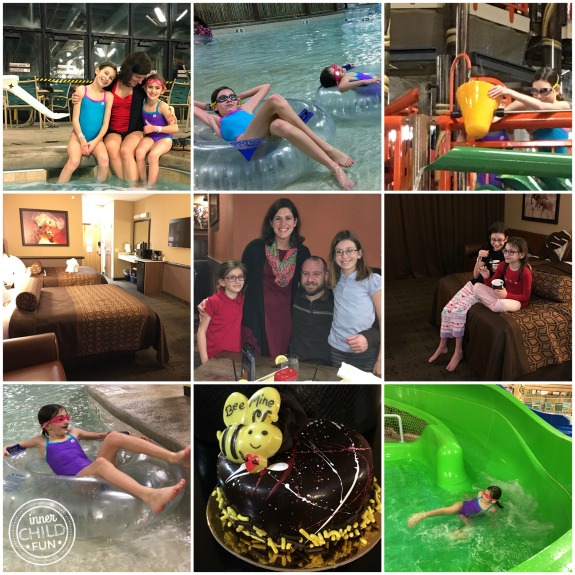 After changing into our bathing suits, we were off to the indoor waterpark!! WOW!!! It did not disappoint. There were so many different attractions to experience! My kids loved the Wild Wildebeest, Rippling Rhino, and Splashdown Safari. Another big favorite was the Anaconda — a water roller coaster!! When it was time to relax, we would unwind in the indoor/outdoor family whirlpool or float down the lazy river. We stayed until closing at 10pm before making our way back to our hotel room for the night.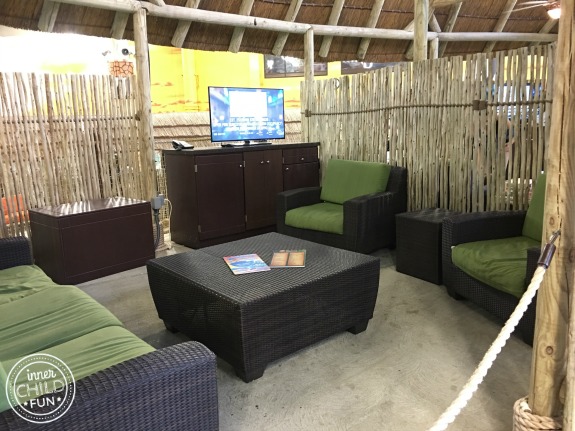 If I had more time during our visit, I would have loved to experience the arcade and also the Spa at Kalahari. The spa offers several different varieties of massage and treatments for total rest and relaxation. When we visit again, the spa is on my must-do list!
Here is a short video about Kalahari (Pocono Mountains, PA):
Kalahari Resort, Pocono Mountains :60 from Kalahari Resorts on Vimeo.
New Attraction Details:
The Poconos, PA location for Kalahari is currently undergoing Phase II of exciting construction with plenty of new family-friendly attractions opening in March 2017!! I was lucky to get a special tour behind-the-scenes for a sneak peek of what is to come… all while workers were busy putting on the finishing touches of the massive expansion.
Here is what you can expect:

Eight New Slides:
Screaming Hyena — A trap-door start that drops into a near-vertical plunge at up to 25 mph
Sahara Sidewinder — An indoor looping waterslide that takes guests on a 250-plus-foot journey
"The Smoke That Thunders" and Victoria Falls — Named after the natural wonder of the world located in southern Africa, it will provide unforgettable waterslide experiences
Kenya's Korkscrew — Zig-zag slide
Zig-Zag Zebra — Tunnel slide
Cheetah Race Mat Slide — Challenge your friends to see who gets down the hill fastest
Elephant's Trunk
Dungeons of Hout Bay Wavepool
Lazy River Expansion
Coral Cove Kids' Play Area
Additional Swim-Up Bar and the Paxton Grotto
Cabana Island — some of the new cabanas feature private whirlpools!
The Resort:
520 rooms, which brings the resort total to nearly 1,000 guest rooms including two new styles exclusive to the Poconos:
Three Bedroom Pride Suites (seven):
1 king bed room with master bath, 2 separate bedrooms with 2 queen beds each, full sized sofa sleeper, fireplace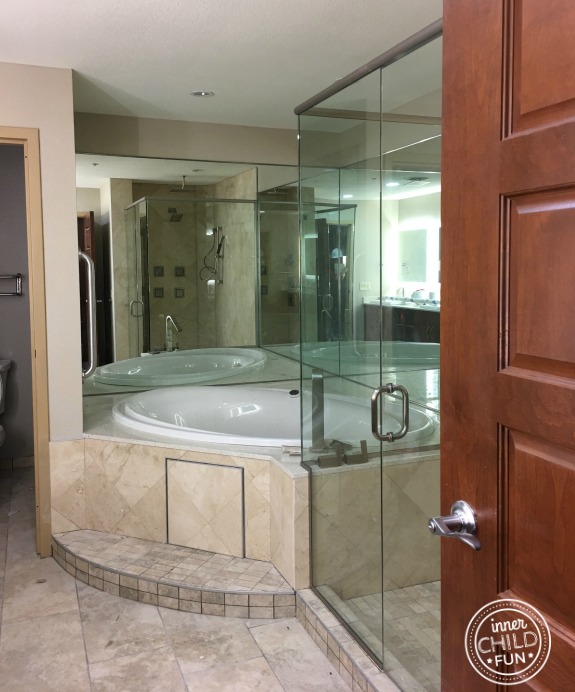 Big Five Suites (six):
1 king bedroom with master bath, 4 separate bedrooms with 2 queen beds each, full sized sofa sleeper, full kitchen, washer/dryer, fireplace, large balcony with furniture.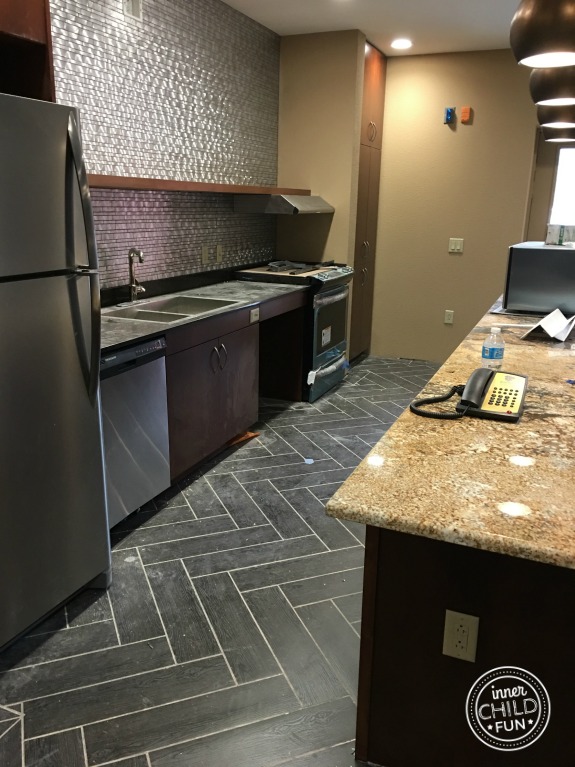 These rooms would be ideal for large or extended families!
New Restaurants:
Double Cut Charcoal Grill/Liquor Bar — Kalahari's signature steak house experience featuring: premium cuts of meat, craft cocktails, family style sides and more
Sortino's Italian Kitchen — A new-aged, red-sauced restaurant where old-school Italian cuisine meets the modern age. The menu will include: wood-fired pizza, Italian family dining, a large variety of wines and more.
Marrakesh Market — Grab and go convenience bazaar style shopping, unique gifts, authentic-African items and everyday needs
New Attractions: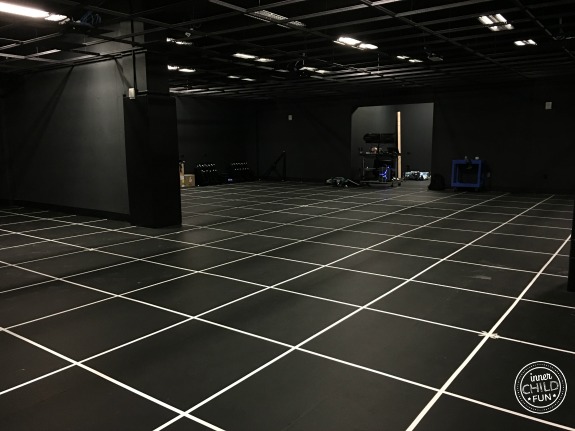 30,000-sq.- ft. extension to the family entertainment center including the new virtual reality experience, The Arena
Gorilla Grove Treetop Outdoor Aerial Adventure Park — ziplines, snowtubing, and more!
Additional Fitness and Training Center
Overall Experience — #LoveatFirstSplash at Kalahari: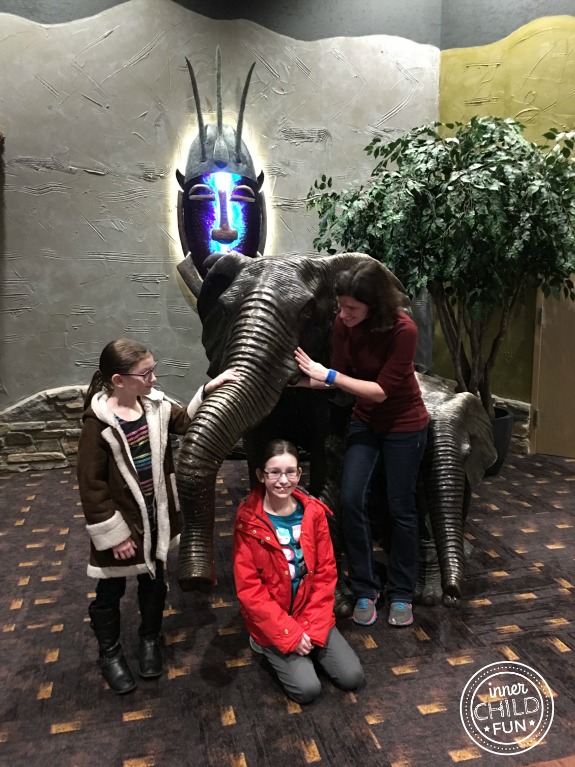 Overall, I would definitely recommend a stay at Kalahari Resorts and Conventions in the Pocono Mountains, PA! We made so many wonderful family memories in even a short amount of time. The resort exceeded my expectations, and the indoor waterpark is awesome. My kids are also at an ideal age for many of the activities (ages 8 and 12). However, there are so many different attractions that people of all ages are sure to find lots to enjoy! This was a great mini family getaway that turned an ordinary weekend into something truly spectacular! We cannot wait to visit Kalahari again!!!
Book a Stay at Kalahari (Pocono Mountains, PA) Here
More Resources to Explore: