Compensation for this post was provided by HERSHEY'S CHOCOLATE WORLD via MomTrends.  The opinions expressed herein are my own and are not indicative of the opinions of HERSHEY'S CHOCOLATE WORLD  or Momtrends. 
Last weekend was spent making lots of sweet family memories at HERSHEY'S CHOCOLATE WORLD in Hershey, PA. It was so much fun and we were blessed with beautiful weather too! Together, our family rode the newly remodeled Chocolate Making Tour (some remodeling is still in-progress), enjoyed some delicious ice cream, rode a trolley through the town of Hershey, and more! Next month, I will be sharing some of the details of our trip. However, I am excited to spread the word about a chance to win a fabulous family weekend getaway to Hershey, PA and a fun cow naming contest too!

Cow Naming Contest:
Six new cows are moooving in to the Chocolate Making Tour ride and your help is needed to name them. Now through May 9th, vote for your favorite name for a different cow each week. Each cow's name will be inspired by the delicious flavors found in chocolate: Sweet, Dairy, Fruity, Floral, Earthy and Spicy/Nutty.
The Chocolate Making Tour ride is fun and educational. I will be sharing more details on this attraction later next month. When you click to vote, you will see that some of the cows have already been named, thanks to voters!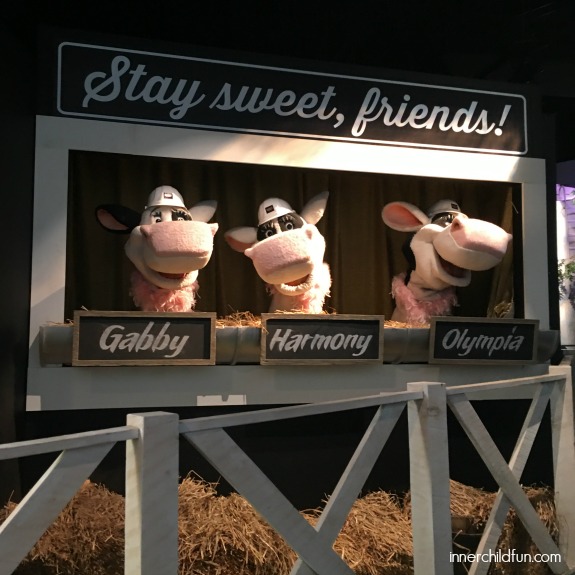 Enter for a Chance to Win the "What's New in Hershey, PA" Sweepstakes:
From April 7th to April 28th, fans can celebrate the Grand Opening of HERSHEY'S Chocolate Making Tour at HERSHEY'S CHOCOLATE WORLD Attraction and HERSHEY'S Water Works at Hershey Lodge with an opportunity to enter for a chance to win the ultimate Hershey, PA Weekend Getaway.
Click here to enter the sweepstakes today!
The town of Hershey, PA is perfect for a family getaway! There are lots of unique attractions to see and plenty of family-friendly activities to do. This would be such a fun family experience!!