Disclosure: This is a sponsored post written by me on behalf of Rice Krispies®. As always, all opinions are my own.
These rabbit racer treats are super fun to make! The best part is that no baking is involved! With just a few simple additions to standard Rice Krispies® treats, you can make these adorable rabbit racers. My kids enjoy being involved in the kitchen, and they LOVED building their own rabbit racer treats to give to their friends! These would be a festive addition for any Easter basket, or they could be set up as an invitation for kids to build their own racers as a fun party activity for Spring! Yay for simple and fun NO BAKE treats!!!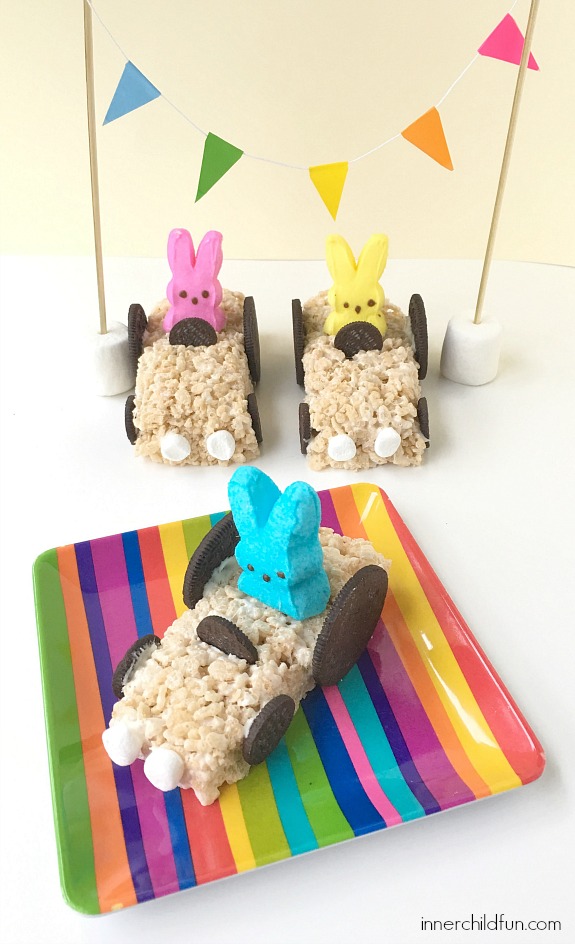 To make rabbit racers of your own, you will need:
6 cups Rice Krispies® cereal
3 Tbsp butter
1 (10 oz) bag Kraft Jet Puffed Mini Marshmallows
16 chocolate cookies
20 mini chocolate cookies
8 mini marshmallows
8 marshmallow bunnies
waxed paper
8×8 square baking dish
craft sticks
Make the Rice Krispies® treats:
In a medium saucepan over low heat, stir and melt butter and marshmallows.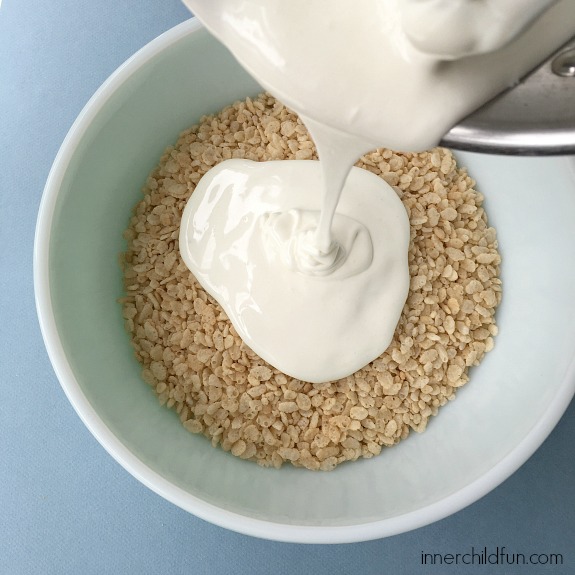 In a large bowl, add the Rice Krispies® and pour the melted marshmallow mixture on top. Mix thoroughly to combine.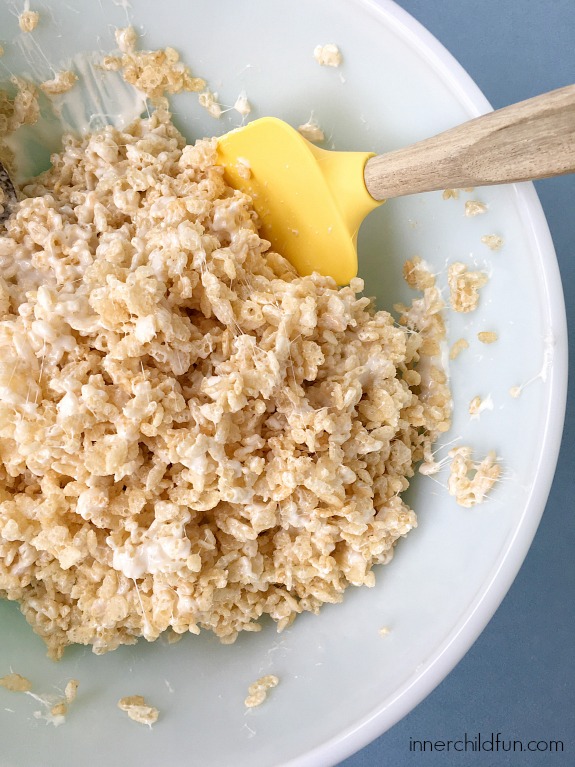 Use waxed paper to line the bottom of a 8×8 square baking dish. Pour the treat mixture into the baking dish, and use another piece of waxed paper on top. Smooth the treats into place. Refrigerate for 5 minutes.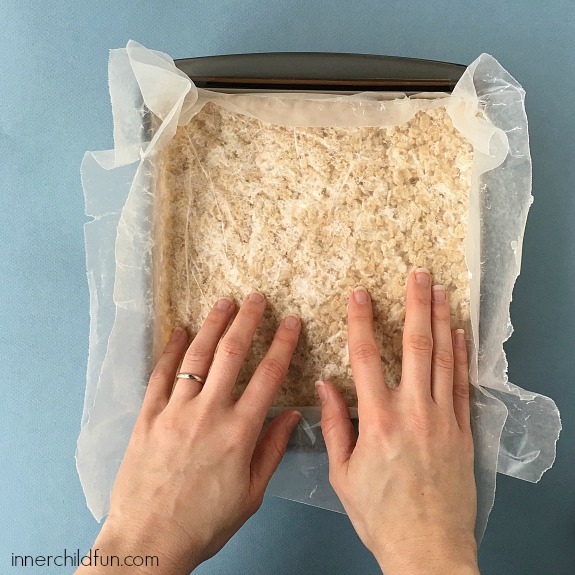 Remove the treats from the pan and use a sharp knife to cut into 2 equal rectangles. Cut each rectangle into 4 equal bars. Makes 8 servings.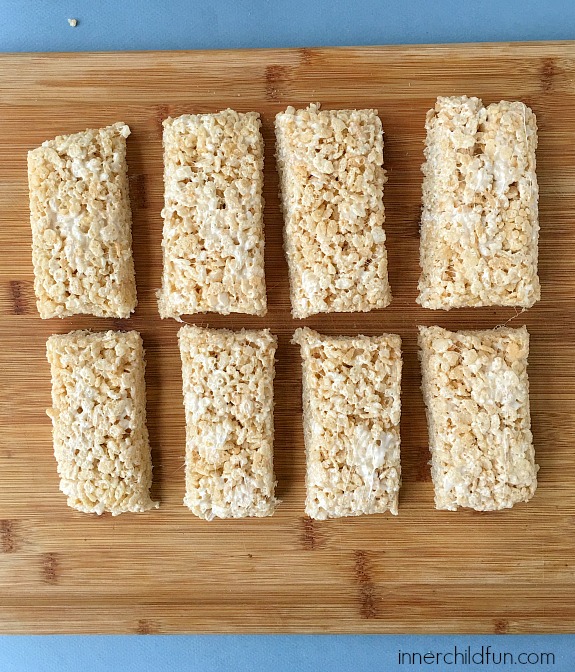 Build the Rabbit Racers:
Now comes the FUN part — time to build the rabbit racers!! This would be a great activity for an Easter or car-themed party because the kids could each build their own treat to enjoy! Use a craft stick to spread some melted white chocolate to attach the car parts. My kids LOVED doing this!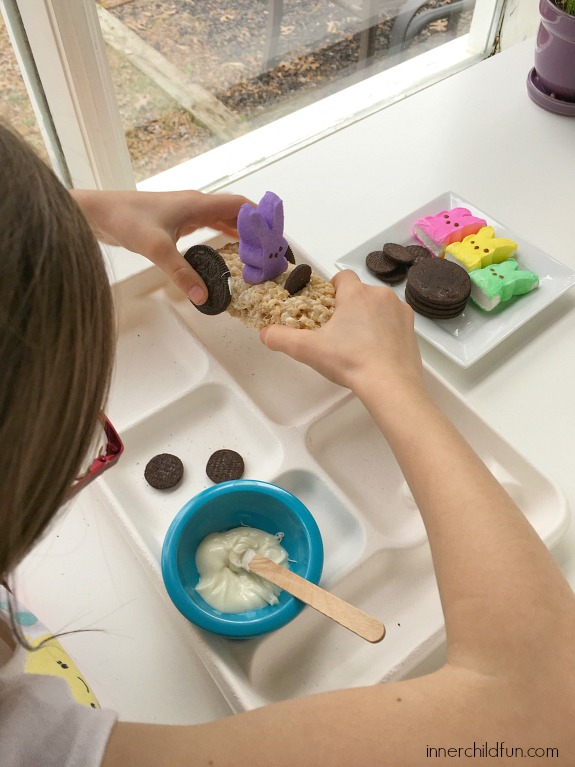 Cut the bottom off of the bunny marshmallows, and place the bunny into the car. Use melted white chocolate to attach the mini chocolate cookies for the front wheels, and chocolate cookies for the rear wheels. Use a craft stick to make an indentation for the mini chocolate cookie steering wheel. Cut a mini marshmallow in half and attach with melted white chocolate for headlights. Allow the chocolate to harden, and serve immediately.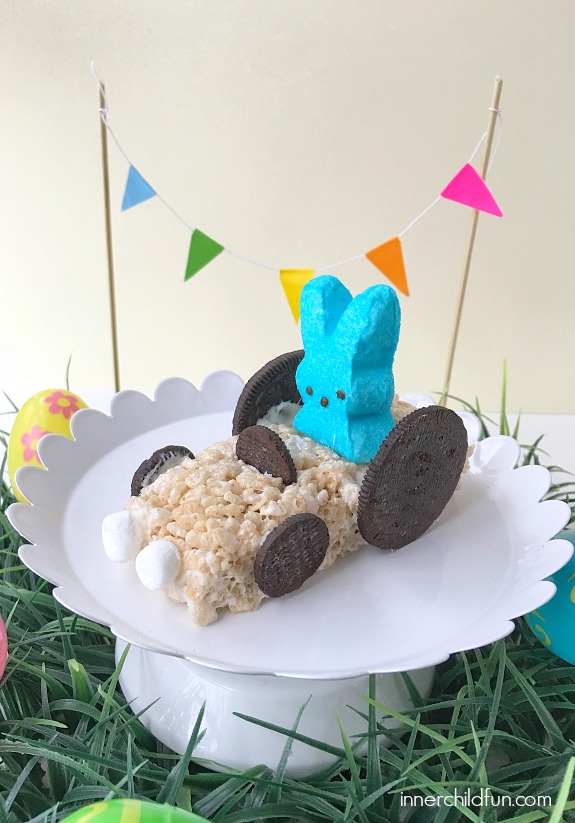 What a super cute and yummy special treat!!
Pin it!
You may want to pin this post for future reference, so you will have all the step-by-step instructions ready whenever you are ready for some treat making fun. You'll find a Pinterest-friendly image for sharing below: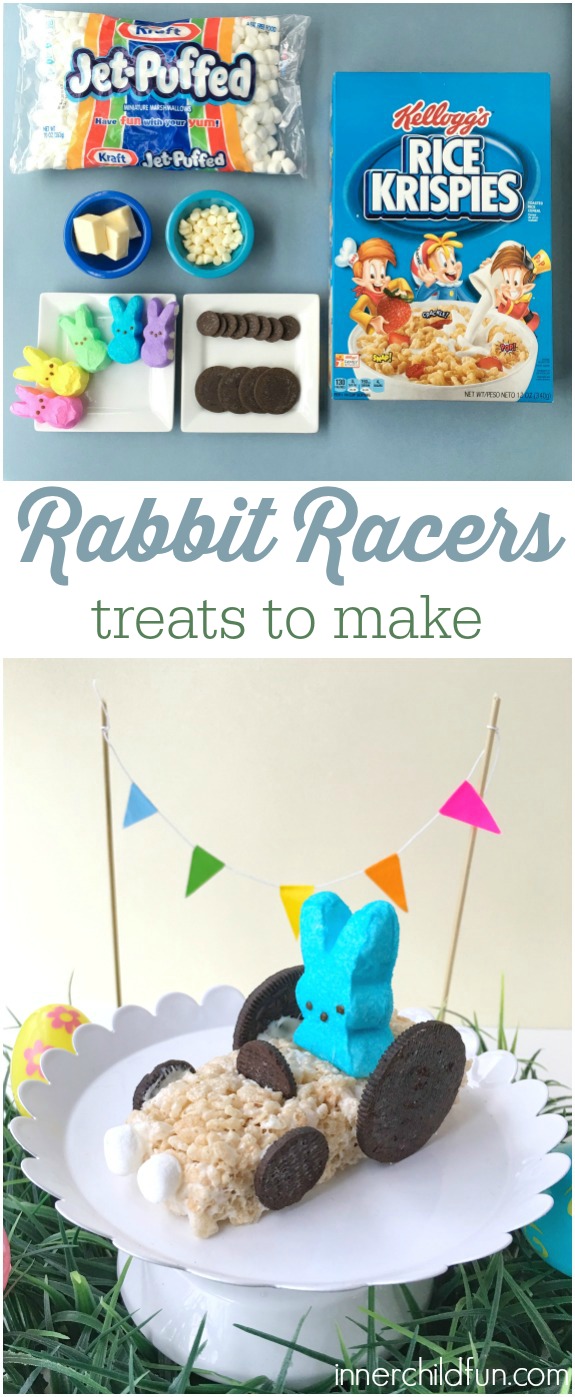 A BIG thank you to our friends at Rice Krispies for sponsoring today's creative recipe post!! I love that these treats are so easy to make (especially since I am not much of a baker), and that my kids think they are super special and yummy!
More Rice Krispies Treats to Explore:
Connect with Rice Krispies for more recipe ideas!