Did you know you can make a smartphone projector using common household items? My kids were thrilled to enjoy a movie in their room using this projector and we made one as part of a care package for a friend in college as well. Buying a movie projector can be very expensive, but it is much more fun and way cheaper to make one yourself! A big thank you to our friends at Netflix for sponsoring today's creative tutorial.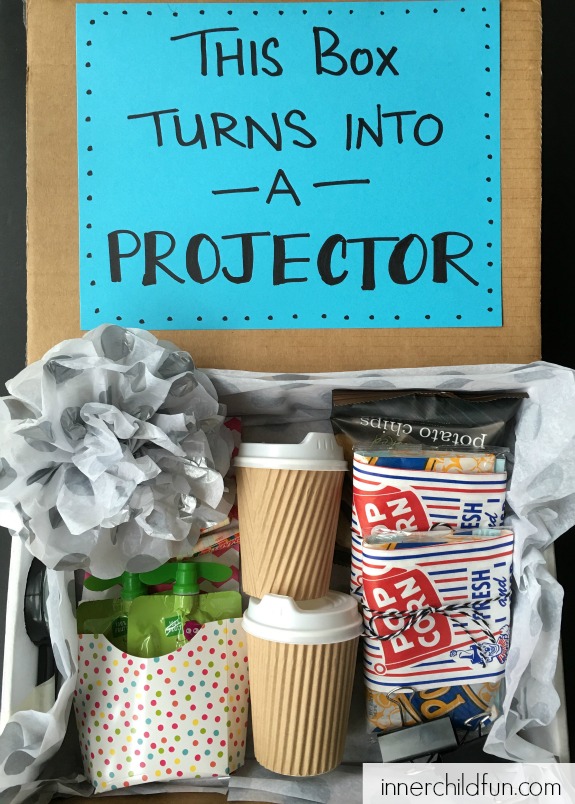 To make a smartphone projector, you will need:
cardboard box (shoe box or similar)
craft knife (ie. x-acto)
a smartphone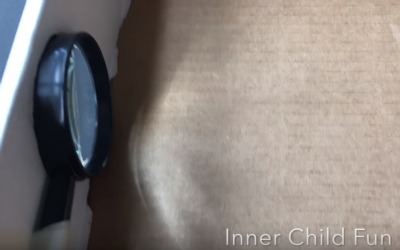 Step 1 — Preparing the Box (Grown Ups Only!)
I began by tracing the lens of the magnifying glass onto the side of the box and using the craft knife to cut out the circle. I used masking tape to attach the magnifying glass to the side of the box so it covered the hole.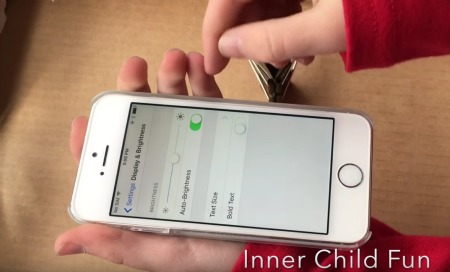 Step 2 — Preparing the Phone
Next, my daughter and I made some adjustments to our phone settings. We turned off the "auto-brightness" feature and cranked up the phone's brightness to its highest setting. We also made sure the movie was displaying upside-down because the magnifying glass will invert the image once it is projected onto the wall. We attached jumbo binder clips to the sides of the phone to act as a stand.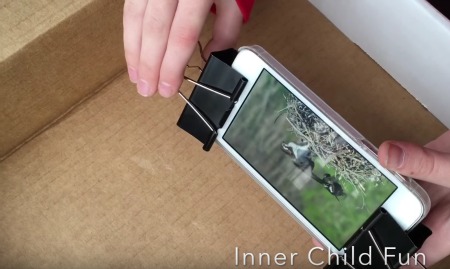 Step 3 — Adjust the Focus
We adjusted the focus by moving the phone closer to or further away from the magnifying lens, and also changing how far the entire projector box was from the wall. It took a bit of experimenting to see what worked best.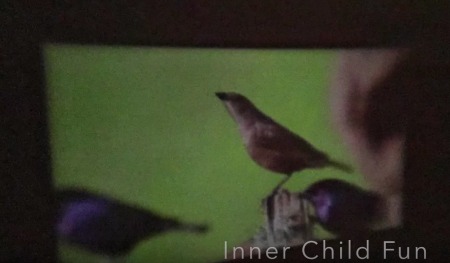 Step 4 — Enjoy the Show!
We closed up the box, dimmed the lights, and enjoyed a movie on Netflix streaming. This was such a fun project!
Here is a step by step video tutorial showing how to make a smartphone projector:
For more crafty video tutorials, be sure to subscribe to the InnerChildFunMedia YouTube channel!
Disclosure: This post contains affiliate links. Thank you for supporting us!