Holiday celebrations are so much fun! I know my kids love the freedom to play, run, and snack with friends and family. My youngest son would happily eat his share (and more!) of chips, hot dogs, and cole-slaw, so preparing easy, appealing, and healthy snacks is important. State and county fairs caught on long ago…ALL food is more fun on a stick! For a delightful, healthy treat this holiday weekend, serve a heaping plate of these easy patriotic treats!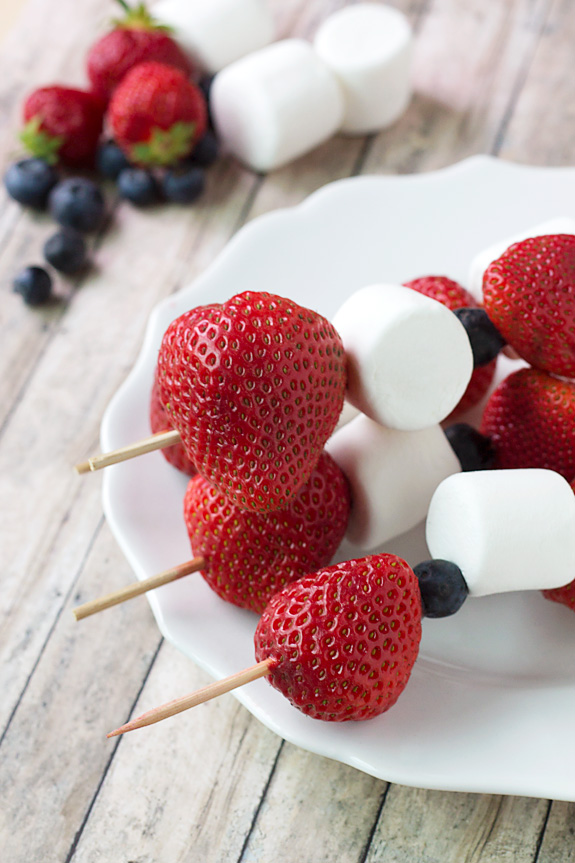 This delicious treat couldn't be any easier! In fact, most kids could prepare this snack independently. Simply alternate marshmallows, blueberries, and strawberries on a wooden skewer. If desired, decorate the skewers with red, white, and blue ribbon for a festive touch!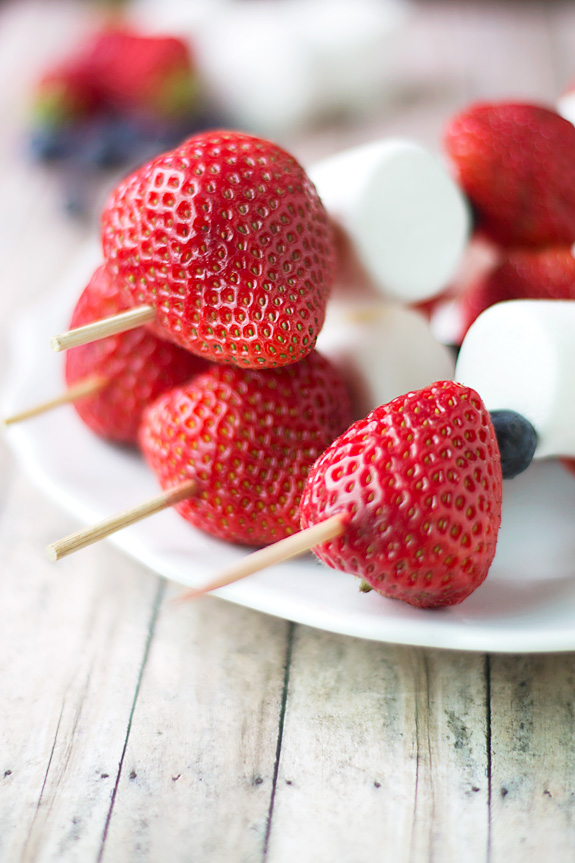 More Patriotic Craft and Food Inspiration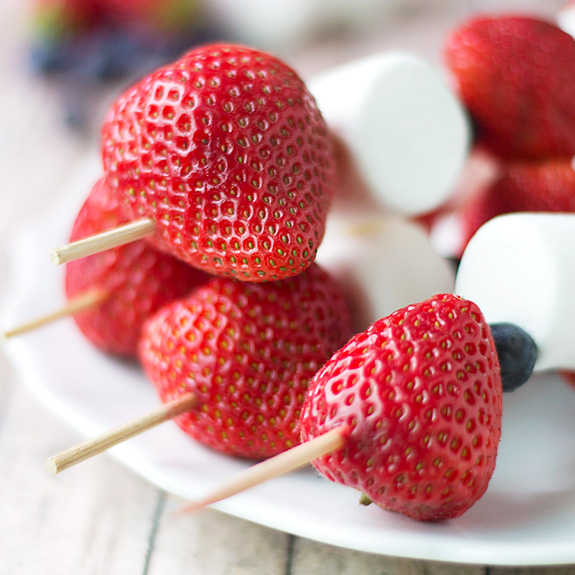 Connect with Inner Child Learning on Facebook and let us know how you will be celebrating Independence Day!
Happy 4th of July!