This time of year is like magic.  Trees are changing fast and every day there seems to be something new to learn about the process of being a tree.  Below are a few easy activities to do with your kids and recommended books to explore how trees live and grow for a simple tree nature study!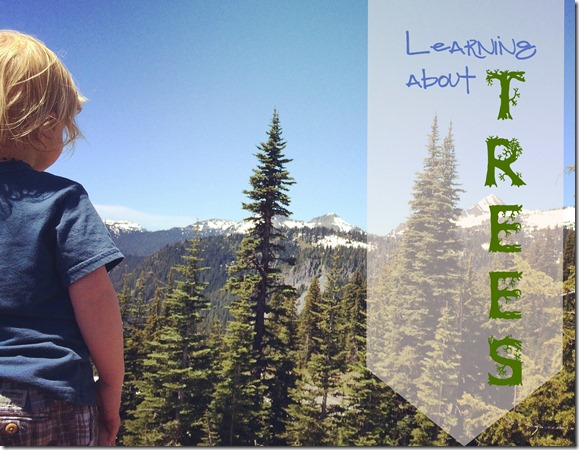 In beautiful western Washington, we have a lot of trees.  In my own small backyard I have Doulas Fir, Flowering Cherry, Silver Maple, Hazelnut, Yellow Chain, and Beach trees.  Each have different flowers, fruit, leaves and ways to protect themselves in the colder months of the year.  This time of year is especially magical, as our backyard transforms from a bare and dead-looking space to a bright green wonderland as all the leaves start popping out.  To highlight the amazing things that are happening with our yard, I put together a book basket for my kids that include all kinds of wonderful information about our area's trees!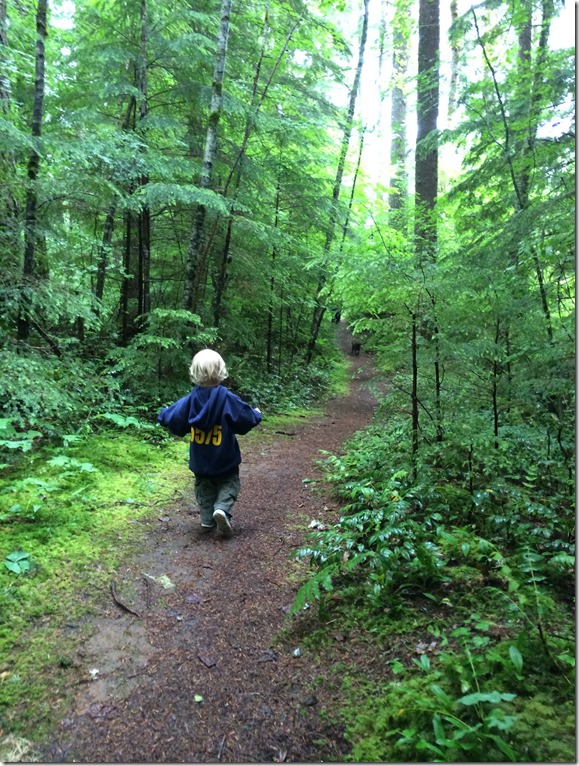 Is your tree deciduous or evergreen?
This time of year is PERFECT for having children help identify if a tree loses it's leaves or not.  On our neighborhood hikes it is easy to see which trees are growing new leaves and which trees have kept their leaves all year long.  We have many Evergreen trees and bushes in this area (Washington's nickname is "The Evergreen State").
On your next neighborhood walk or trip to the park, your children can become a 'bud detective' and go on a baby leaf hunt!
Notice when you are near a deciduous tree and call attention to the way the leaves are forming right now.  Have your kids look closely at the baby leaves and see if they can see the veins forming as the leaves come out.  If you can, find a leaf that is a little older and notice the color difference.  The older, larger leaf should be darker as well, as it has more time to gather sunlight to make its food.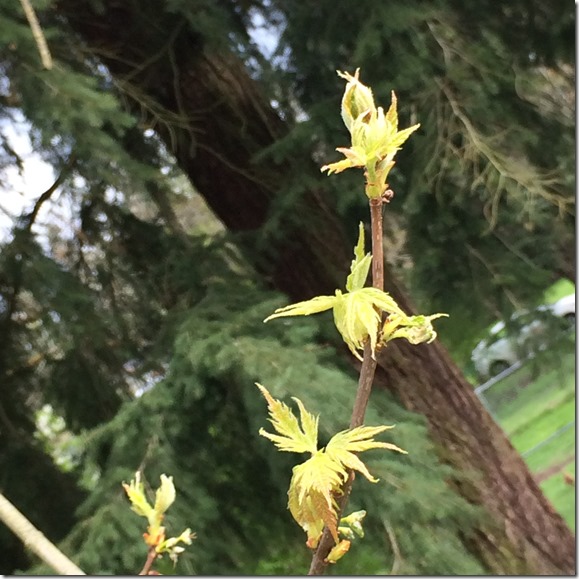 Perhaps the seeds come before the leaves and you can gather the seeds to take home and look up what kind of tree you found.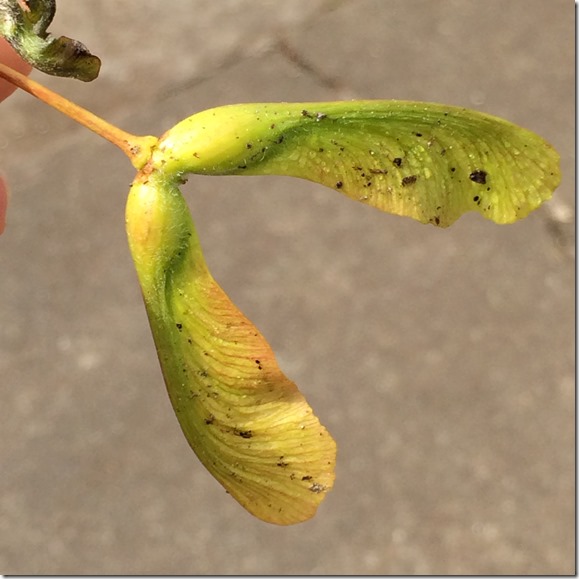 This is a Maple seed.  It drops these helicopter shaped seeds all season long.  They are shaped like this so the wind can pick it up and carry it far from the shade of its mother tree.  That way, the new baby tree has lots of room to gather as much sunlight as possible to make its food!
You can ask the same questions when you are near evergreen trees.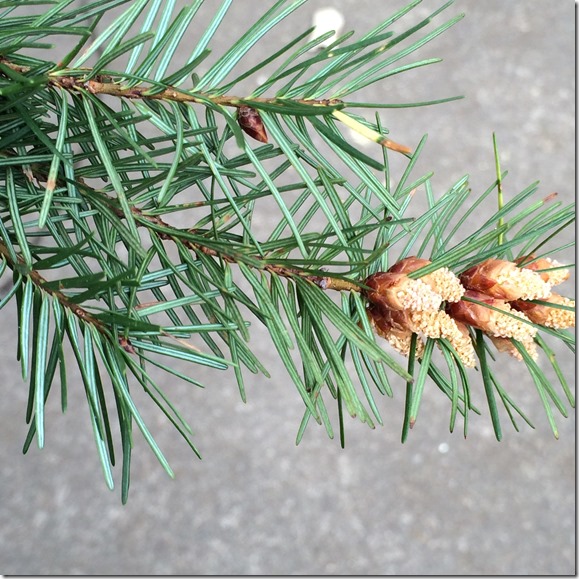 The 'leaves' on many evergreen trees look like this.  This type of leaf is called a 'needle'.  But they still do the same thing as the big, broad leaves of the deciduous trees.  They create food by gathering the sunshine!   Notice how much darker the evergreen leaves are than the baby leaves.  This is because the needles can gather sunlight all year round!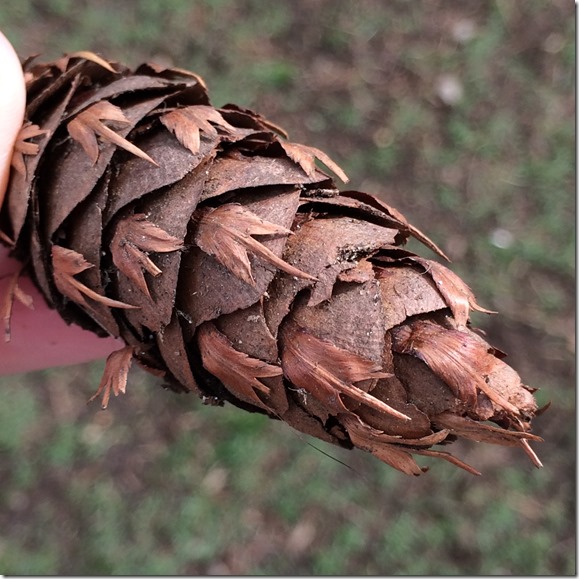 Many evergreen trees have their seeds protected by 'cones'.  The cone above is from the Douglas Fir tree in our yard.  Can you see the little tails at the break in the cone?  They look like little mouse feet and tails!  That is how you can identify a Douglas Fir.
Learning about trees from books is a wonderful way to prep a child's eyes for what they will see in the real world.
These are some of our very favorite books for a tree nature study: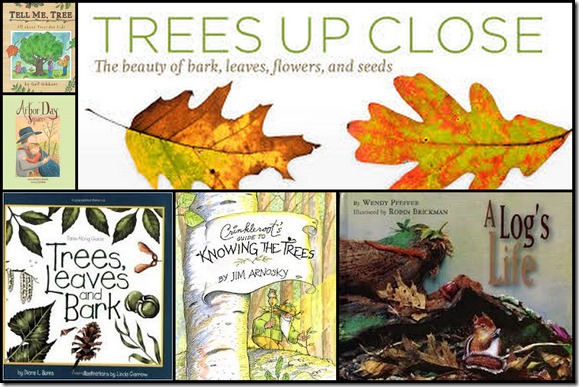 Crinkleroot's Guide to Knowing the Trees – Jim Arnosky – This book series is a must have for the nature lover.  Each book follows Crinkleroot, a nature loving character who is willing to share his vast knowledge of the forest from leaf formation and photosynthesis to animal tracks and scat.  All put in child friendly language that is easy to understand but is never patronizing.
Trees, Leaves, and Bark – A field guide that is in the Fun With Nature collection, this book has a 2 page spread for each tree it identifies and it specifically mentions qualities that make each tree unique.  It is a wonderful addition to any nature walk.
Tip — We tend to keep our Fun With Nature field guides in our car.  When we get to the hike and come across a specimen, we can look it up in the Fun With Nature books.
A Log's Life – Wendy Pfeffer –  A book about the decomposition of a tree after it falls and the incredible amount of life they support, even after they fall!
Arbor Day Square – Kathryn Galbraith – A wonderful book about the first Arbor Day where families raised money and planted a grove of trees in their town square.  In the illustrations, you can see the trees growing. By the end, you can see a modern day town with those trees that have matured.
Tell Me, Tree – Gail Gibbons – A book that introduces children to the life of trees in all biomes with full color illustrations and wonderful diagrams of tree processes of all types.  Gail Gibbons is famous for her easy to understand science books for children and this one does not disappoint.
Trees Up Close – This book is pure eye candy.  It shows close up photos of seeds, flowers, leaves, catkins, and bark all with amazing clarity and incredible beauty.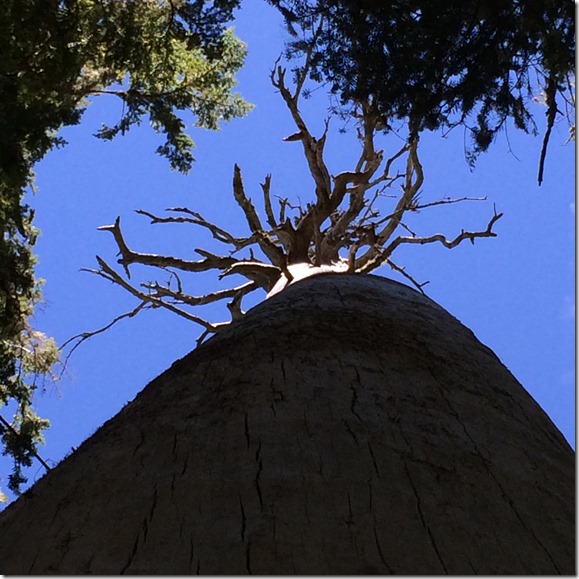 Do you have many trees near you to explore and study with your children?
More Nature Study Activities:
Disclosure — This post contains affiliate links. Thank you for supporting us!