I am excited to share with you a new product from our friends at Kiwi Crate that is designed for kids ages 9-16 to explore science, technology, engineering, and mathematic (STEM) skills! The new Tinker Crate subscription service has been a HUGE hit with my kids!! Each month, they look forward to receiving a package with inspiring projects to create. Thanks to our Tinker Crate subscription, we have built a wooden trebuchet, made an electromagnetic motor, and even played with glow-in-the-dark slime that we made ourselves!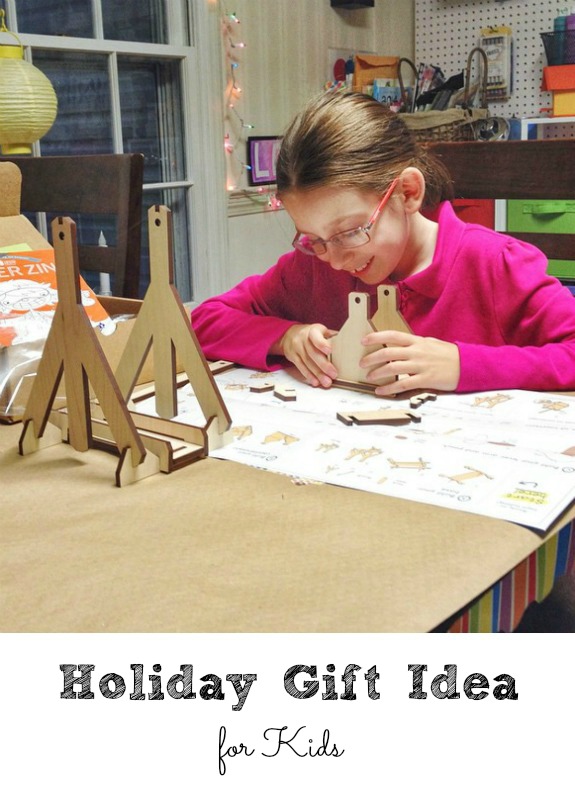 The kits come with everything you need to build each project, along with detailed instructions. You can even scan in a QR code for instant access to video tutorials! Tinker Crate also comes with a booklet chock full of extension activities that use common household items you probably already have on hand.
I am truly impressed by the quality of these kits and the opportunities for learning that are packed into each one! My 10 year old could complete the projects on her own, or with very little grown-up help. The projects are sturdy and well-designed. If your kids enjoy making and building things, I HIGHLY recommend investing in a subscription to Tinker Crate! This subscription service would be an excellent holiday gift idea for kids ages 9-16 that can continue for 3, 6, or even 12 months into the year.
Oh! And for a limited time, get 25% off your first month by using promo code: HOLIDAY25
Click here to sign up for (or give) a subscription to Tinker Crate.
Disclosure: Tinker Crate provided us with a sample crate to review. This is not a sponsored post, just a product I absolutely LOVE. The post contains affiliate links.
---